The Ultimate Alaska Travel Guide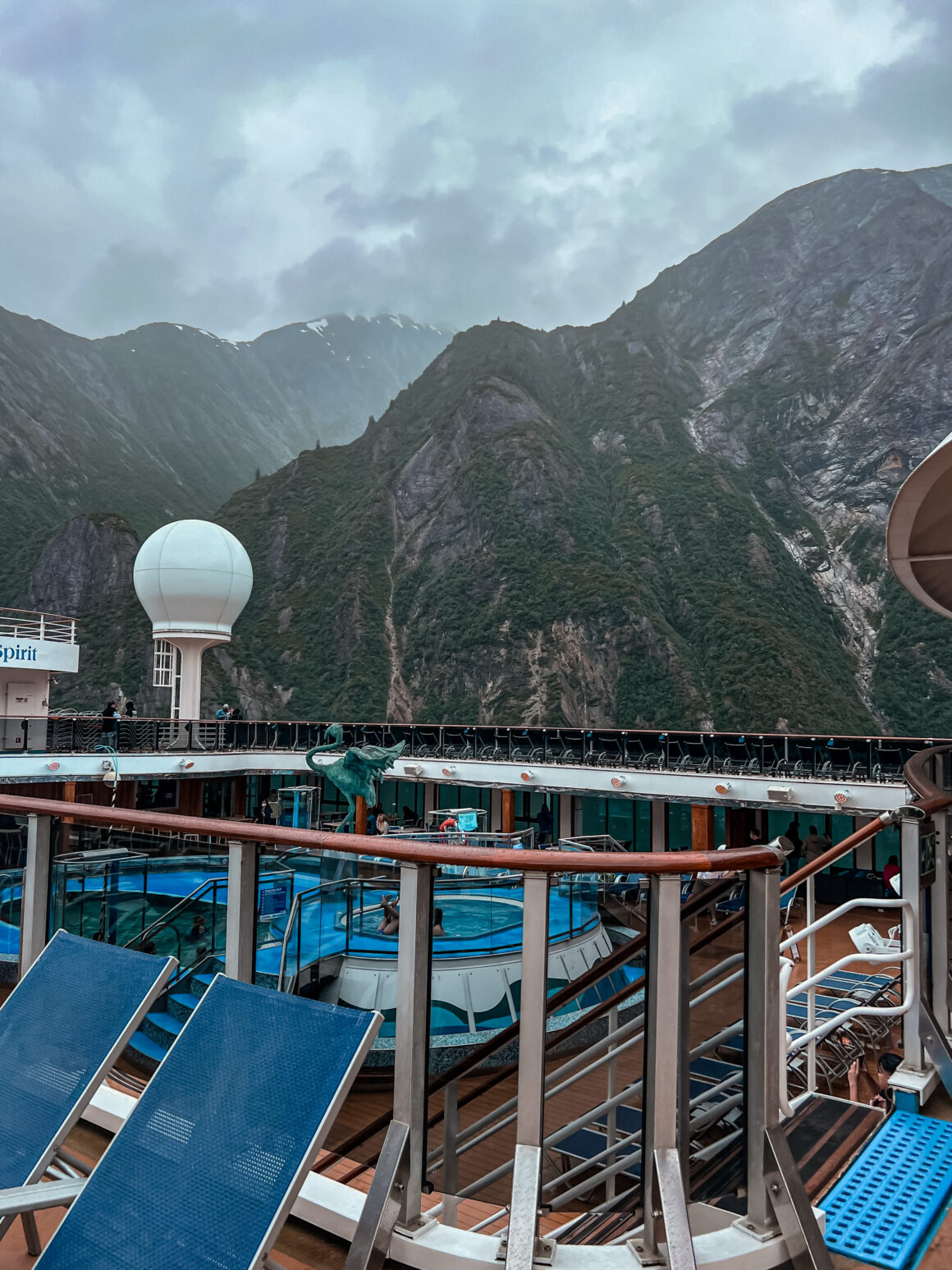 Safety & Culture
Safety Tips:
Take Extra Precautions with Wildlife and Outdoor Adventure: From tsunamis to volcanoes to melting ice to bears, Alaska is a hot spot for natural phenomena. However, with any kind of nature preserves and active wildlife comes unpredictable dangers. Therefore, you should always keep aware of your surroundings and not approach wildlife you come across. It's also a great idea to travel with a group. If you're intent on traveling solo, definitely give someone your location and an estimated contact time so they're aware of where you are and when to reach out for help!
Beware Danger in Anchorage: While Anchorage is a high tourist location in Alaska, there are drug gangs operating in the city. There is a higher risk of armed robbery because of this, so avoid wandering the city late at night. Certain areas of the northeast section have the highest crime rates in the city. This area includes Mountain View, north of Glenn Highway and east of Merrill Field airport, central around Fairview, 6th to 15th Avenue, and east of Ingra.
Monitor Weather when Planning Outdoor Activities: Weather in Alaska can be unpredictable. Alway check the forecast before hiking or exploring the wilderness. There are many cases of tourists ignoring these safety precautions and getting lost in the wilderness, never to be found. Avalanches can also be common in the winter months, if you're planning to travel then.
Register with a Ranger if you plan to camp: Registering with the local ranger's office ahead of time will ensure you have backup in case of emergency. They'll know where to find you if there is an incident or danger in the area.
Stick to Campsites: Because of the active wildlife, it's best to keep to established campsites. If you decide to camp in random, unknown places, the risk of wildlife threats is substantially heightened. And your chance at reaching safety or getting back up in time is lower.
Rules & Laws:
For travelers intent on driving: Alaska's state laws require drivers on two-lane roadways to pull over when 5+ vehicles are immediately behind them while driving outside of urban areas. Some areas also require you to drive with your vehicle's headlights on at all times!
For travelers intent on fishing: Alaska is a popular fishing destination for travelers from all over! But be aware that all nonresidents age 16 and older must purchase a valid Alaska fishing license. This can be done online or in person, and should be around $35-50 per person.
For travelers intent on transporting souvenirs home: Be aware of what you can and cannot transport home. Marijuana is legal for those 21+, but can't be transported in and out of the state. Fresh seafood can be transported in checked baggage or carry on luggage. Some handmade souvenirs from Alaskan natives might not be allowed to cross borders with you, so check about shipping it home separately.
Avoid these areas unless researched thoroughly:
Anchorage's non-tourist sections
There are also higher crime rates in Kotzebue, Kenai, and Dillingham
The Alaska Triangle – the danger here comes more from nature conditions and wildlife than people. If you plan to explore this area, you must be aware and smart about where you go and what the weather conditions are like. Over 16,000 people have gone missing in this area in the past few decades (around 500 a year, and not all tourists either) while hiking, boating, or flying.
Female Travel Tips:
Most Alaskan cities and locations are safe for women travelers, even solo!
While Alaska is all-around a safe place to visit, some of the safest cities include Unalaska, Sitka, Homer, Palmer, and Soldotna.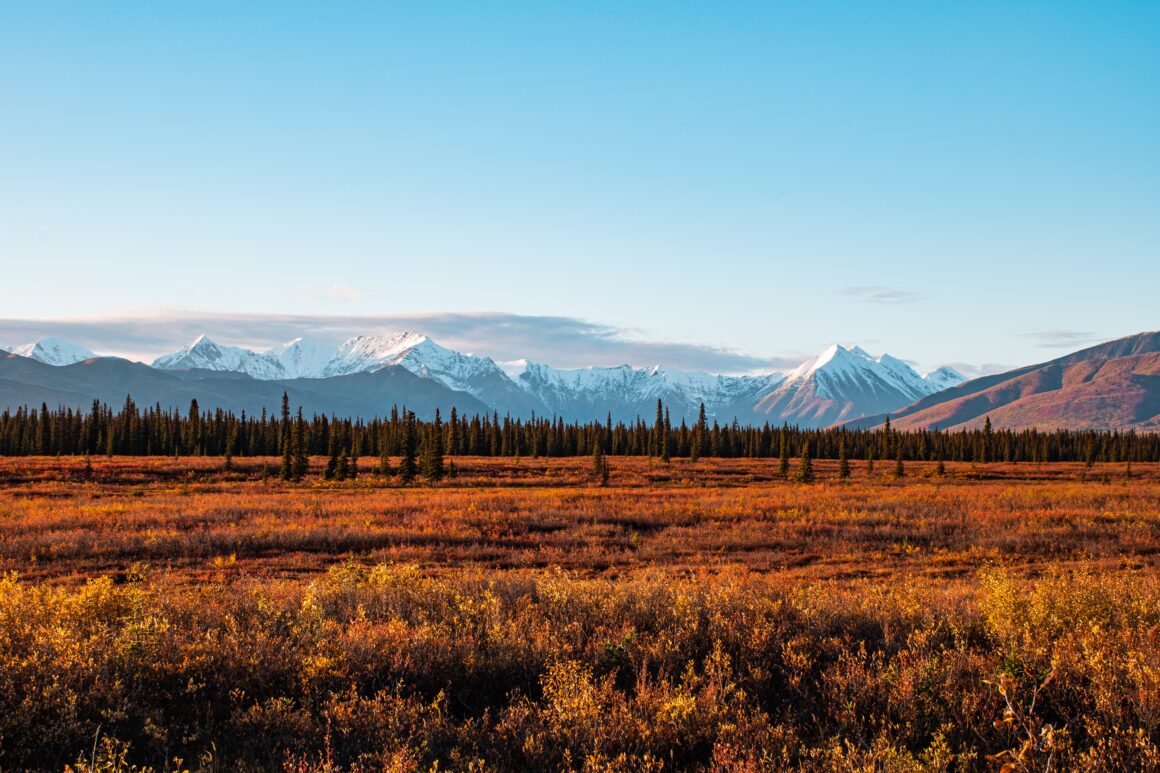 Packing Guides
Aside from the regular clothing you might pack for travel, there are things unique to Alaska that you might want to prepare your packing for.
Even if you haven't planned any strenuous outdoor or hiking excursions, bring warm activewear or hiking clothes. Make sure you also pack hiking shoes, or shoes with gripping soles. Remember to pack layers, weather can warm up to nice temperatures in some locations or be very cold in others, so it's best to prepare for lighter layers and thicker layers. That being said, consider packing moisture wicking socks, warm hats or headbands, and insulated gloves.
For a trip to Alaska, there are unique essentials aside from clothing that will help make your trip more enjoyable and seamless.
An umbrella is smart, since mist and rain are common in Alaska. Sleeping masks are also helpful, as daylight hours are much longer (if not perpetual in some areas) in Alaska. Motion sickness patches are vital if you're sensitive to travel by water. Water travel is essential for many destinations, tours, experiences, and sightseeing. Hand and feet warmers come in handy when in colder outdoor locations.
For outdoor activities, or campers, there are a few essentials that'll greatly help you!
A toiletries bag and ear plugs for shared spaces or communal accommodations.
A travel backpack for hikes/camping; it's lightweight and carries potentially life saving essentials.
Inside the backpack, great products to carry include: a water bottle, portable charger, bug spray or mosquito repellent, collapsible hiking poles, binoculars, a camera, a first aid kit, and ear plugs.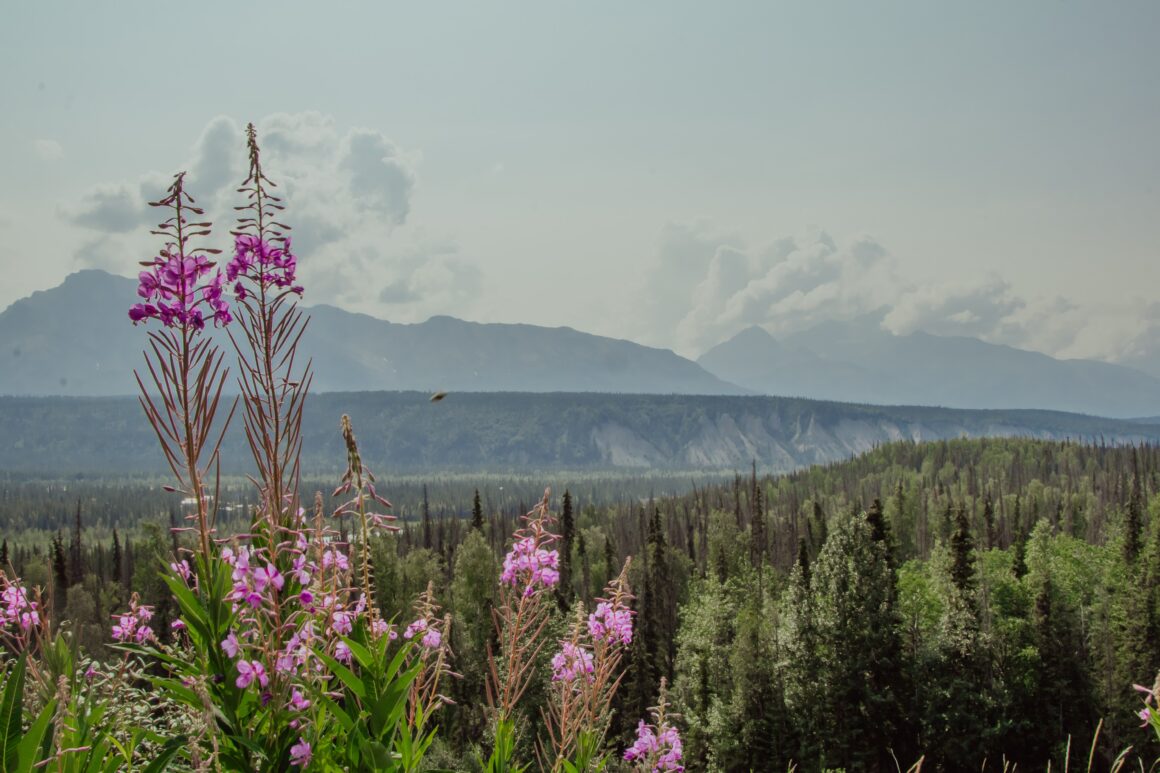 Getting to Alaska & Transportation Within
About Alaskan Airports
Alaska's primary ports of entry are through the airports in Anchorage, Fairbanks, and Juneau. Anchorage is Alaska's largest city, therefore Ted Stevens Anchorage International Airport is the largest and most heavily trafficked airport in the state. Fairbanks is Alaska's second-largest city and the Fairbanks International Airport is also large enough to transport visitors in and out to destinations worldwide. Juneau is Alaska's capital city, and the airport is accessible for the coastal communities of Southeast Alaska. There is also the Ketchikan International Airport located in Ketchikan, which takes flights from Seattle, Washington.
Flying into Alaska
Direct flights to Alaska are available from Seattle, Atlanta, Chicago, Dallas, Denver, Detroit, Honolulu, Houston, Kahului (Maui), Las Vegas, Los Angeles, Minneapolis, New York, Salt Lake City, San Francisco, Phoenix, and Portland. Some only operate seasonally, and airlines with the most domestic flights include Alaska Airlines, American Airlines, Delta, and United. Direct international flights are available on Condor and Icelandair.
Transportation Between Locations
The majority of Alaska is not accessible by road, making airplanes an essential part of travel within the state. When planning your travel from location to location within Alaska, "bush" planes might be mentioned. Bush planes are small airplanes that serve hundreds of remote communities; they give unique and authentic wilderness experiences and glimpses into rural Alaskan life. Keep in mind that many of the more remote Alaskan communities don't have overnight lodging, so plan for day trips only in those cases! For some locations, regional carriers might offer regularly scheduled services to those communities. If not, you can always book a charter flight or air taxi for your specific trip.
A Quick Guide for Flying Times within Alaska
Anchorage to Fairbanks: 50 minutes
Anchorage to Juneau: 1.5 hours
Anchorage to Kenai: 30 minutes
Anchorage to Nome: 1.5 hours
Anchorage to Utqiagvik (Barrow): 2 hours
Fairbanks to Deadhorse/Prudhoe bay: 1 hour
Juneau to Ketchikan: 1 hour
Juneau to Sitka: 45 minutes
Transportation as an Experience:
For more in depth information on transportation around mainland Alaska as well as to and from airports, you can visit Alaska's official site where it outlines the various transportation options within the state!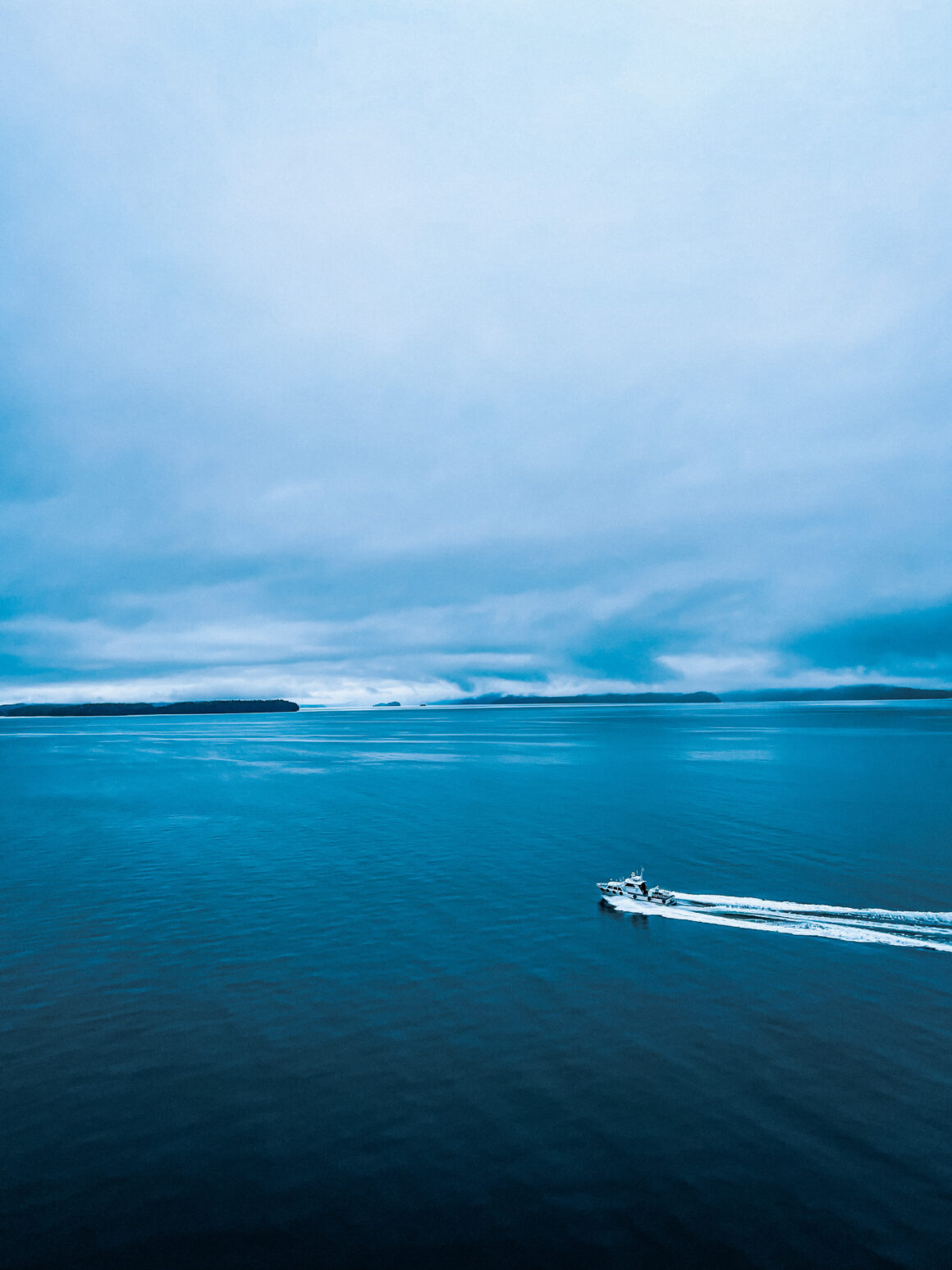 Top Bucket List Experiences
For Aventure
Kayak through the Kenai Fjord: Kayak between icebergs and up to glaciers while floating through the Kenai Fjord. Book your Kayak adventure through Kayak Adventures Worldwide; for ideal conditions, book for between May and September.
Raft the Tatshenshini River Route: One of the most iconic wilderness raft trips in the world, the Tatshenshini bisects two of the highest coastal mountain ranges on earth, St. Elias and Fairweather, before entering the Gulf of Alaska. It can be rafted in a week, but it's common for people to take 10-12 days on the route. This is definitely a high-price adventure, but worth it for the things you'll see; book through Mountain Travel Sobek ideally between June and August.
Hike & Ice Climb Root Glacier: In Wrangell St. Elias National Park lies Root Glacier. Root Glacier is massive and offers various slopes and surfaces, and fun ice walls to scale! The glacier has vibrant blue ice, turquoise pools, ice canyons, and bubbling moulins that are incredibly fascinating to lay eyes on. You can take anywhere from half a day to several days hiking and ice climbing the area, and you can book a guide through Kennicott Wilderness Guides! This is best done between the months of May to September.
Alaskan Photo Safari: Chulitna Lodge's 10-day Photo Safari offers sightings of grizzly bears, caribou, polar bears, and gorgeous landscapes! Starting in Lake Clark Naitonal Park, you take a floatplane across the tundra and over Lake Iliamna to Katmai National Park. This area has the largest salmon runs in the state, which attracts bears. At times, bears have wandered within 20 feet of photographers here! Next, bush planes fly you northwest to the Mulchatna Caribou Herd where you view from the air before traveling by boat and floatplane to see glacial lakes, massive waterfalls, and the tops of volcanoes. After this, you head to America's northernmost city of Barrow and the island Kaktovik where you can spot dozens of polar bears up close and personal.
Hike the Goat Trail: If you're a big hiker or have experience with backpacking, attempt the steep terrain of "Goat Trail" which is a classic Alaskan hike! An air taxi drops you off at Skolai Lake high in the mountains and from there, you climb five miles to Chitistone Pass to start a descent through rock and ice. The hiking distance from drop off to pickup is 25 miles and it's considered a moderate to strenuous hike depending on fit and experience of the individual hiker. Budget 5-8 days for this hike to make the most of the scenery and the overall experience. This is best done between June and September for the ideal weather and conditions.
Kayak Aialak Bay: Best done May through August, book your Aialak kayaking adventure through Sunny Cove or Liquid Adventures! Get a taste of paddling in Alaska by kayaking the Aialak Bay in Kenai Fjords national Park. Accompanied by trained and experienced guides through your 3-5 day journey, spend nights camping on secluded beaches and spend your days cutting through blue-green waters surrounded by glaciers and icebergs!
Climb Denali (Formerly Mount McKinley): 20,310 foot, ice covered summit. North America's tallest mountain. Strenuous climb, greater hike from basecamp than Mount Everest. Denali is difficult because of the Arctic-like conditions, and deadly storms can materialize at any month. Judgment is needed to survive, so you need to hire competent guides if you are inexperienced. Even the experienced need to be in great shape, though! Book a hike through Alaska Mountaineering School.
For Families or Groups
Amazing & Unique Sightseeing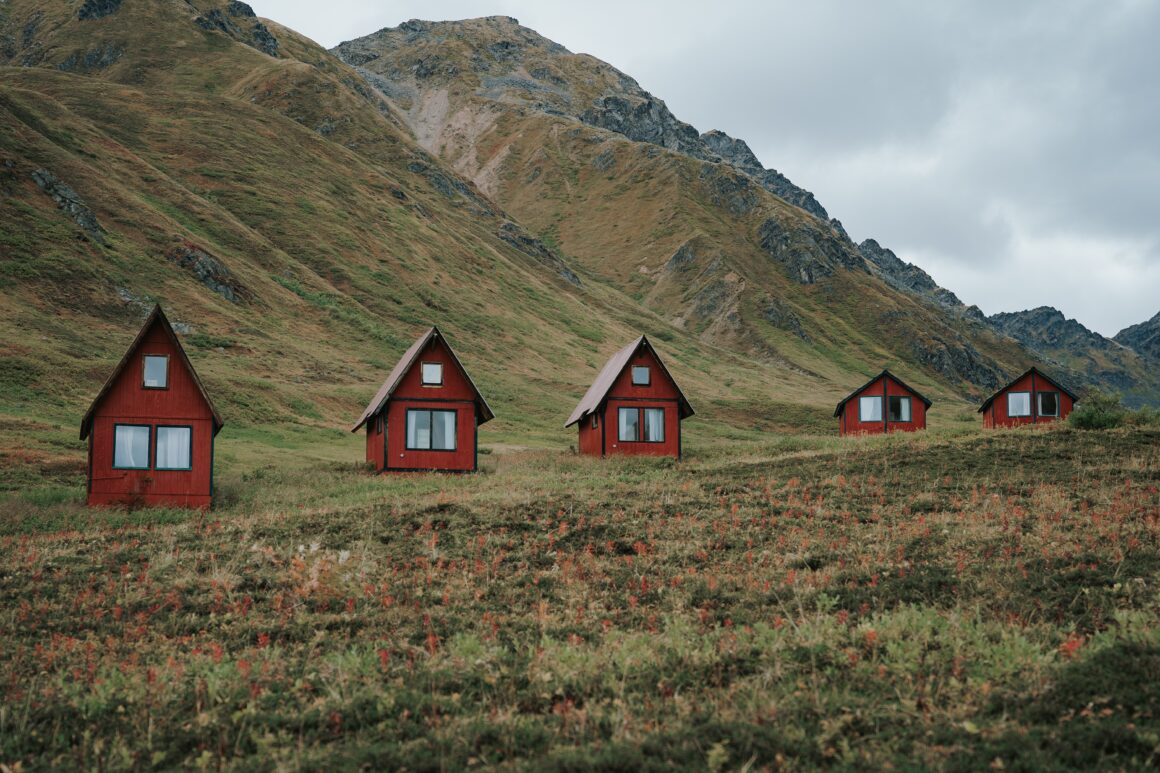 POPULAR ALASKA DESTINATIONS: TRAVEL GUIDES
LATEST POSTS
Juneau, Alaska is a scenic and atmospheric destination that offers a multitude of attractions and activities for all types of travelers. Here…
Ketchikan is a cozy, atmospheric town facing the Inside Passage, and is an extremely popular stop for cruises. Here's what to do with one day…