Juneau, Alaska is not your typical capitol city, as there are no roads in or out, so it must be reached by either plane or boat. I personally visited Alaska for the first time on an Alaska Cruise with Carnival Cruise Line!
Despite being a major city for Alaska, Juneau delivers on the cozy atmospheres you'll find throughout the massive northernmost U.S. state. It's also a major cruise port where cruise lines like to make frequent stops for their passengers to disembark and explore.
There is a wide and diverse range of things to see and do in Juneau, but the scenery and wildlife are by far the city's best attributes. Another highlight of the oldest city in Alaska means tons of amazing museums and opportunities to learn about Alaska's gold rush era!
Here is my list of the 40 best things to do in Juneau, Alaska!
Affiliate links are used in this post. For more about affiliate links, check out my Disclaimer Policy.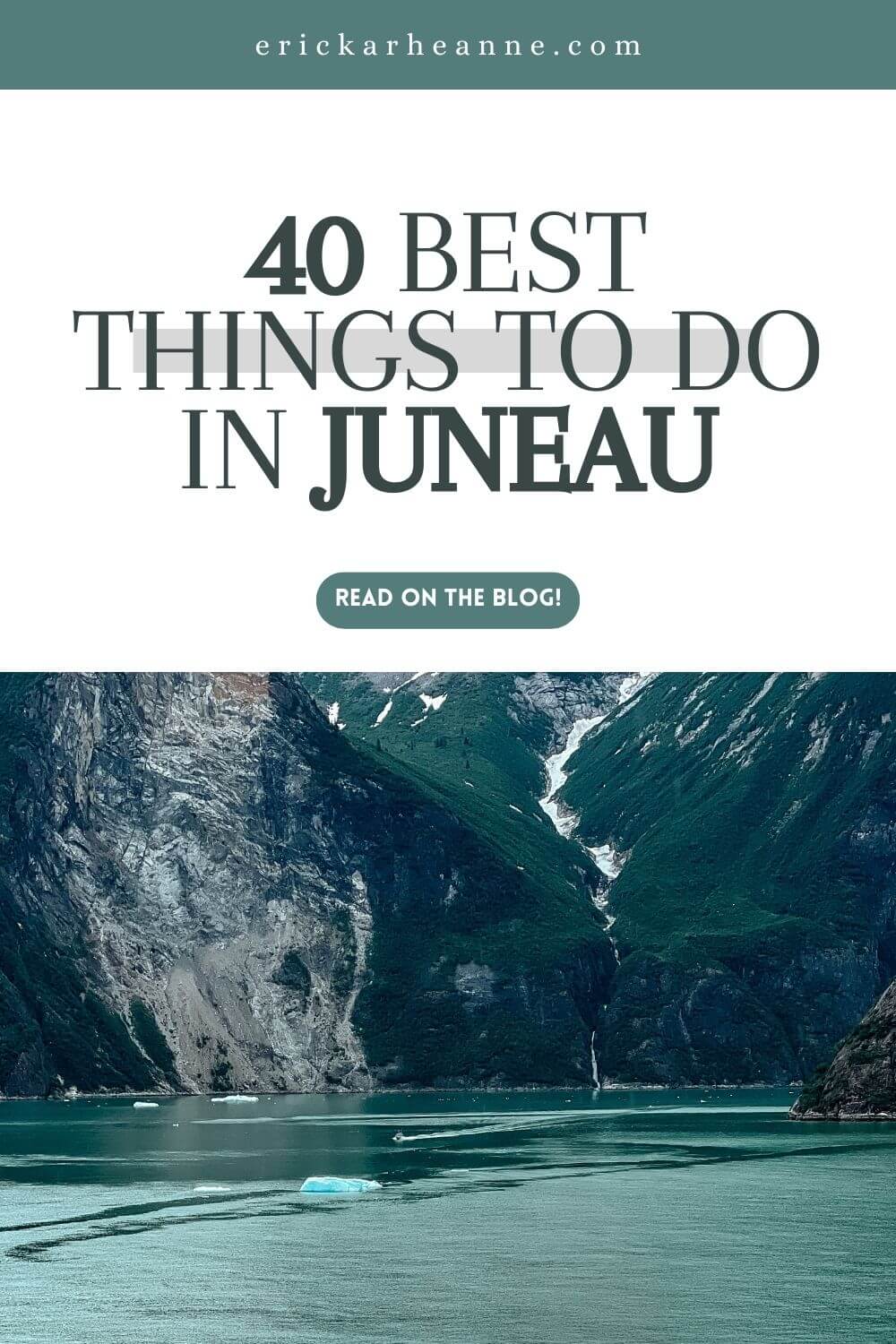 ---
40 Best Things to Do in Juneau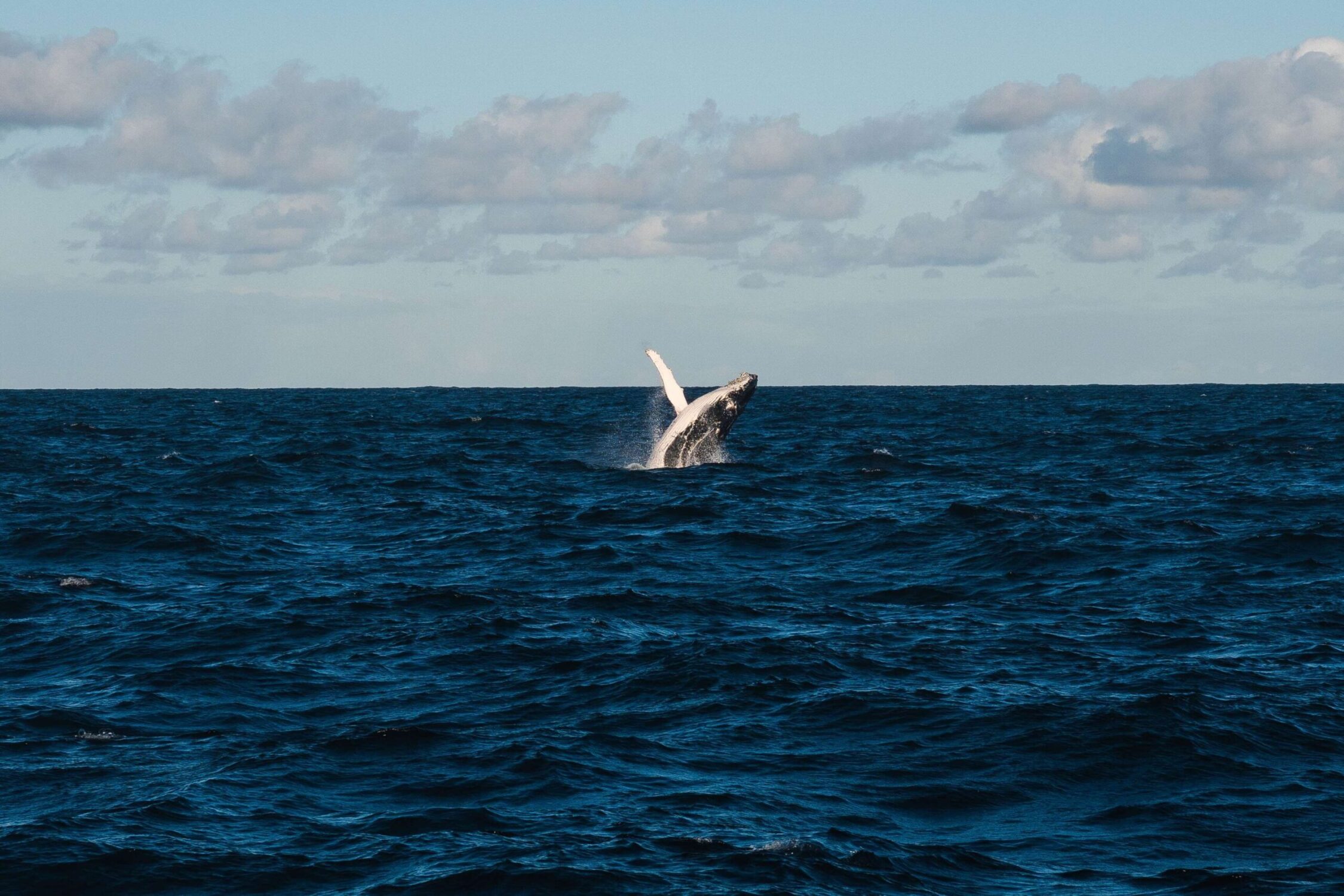 Go Whale Watching
Whale watching is pretty much guaranteed in Juneau throughout large parts of the year. The best time to whale watch is between the months of April and November. During this time, hundreds of humpbacks can be found throughout the Inside Passage and you'll often spot several on a single trip. Other common whales in Juneau include orca and killer whales, which may be seen on tours. Tours often come across seals as well, which provides a satisfying bonus!
June through August is the peak of the whale watching season, however. So if you can swing a Juneau trip in those months, you'll practically guarantee your best chances for successful whale watching (and potentially see a whale breaching)!
I went on this 4.5 hour tour where we did whale watching followed up by a walk through Tongass National Forest to glimpse Mendenhall Glacier. I very much recommend this tour. It gave us more than enough time to bask in the experience and do some true whale watching. We saw several whales and seals, and our guide was very knowledgeable!
Visit Mendenhall Glacier
The 4.5 hour tour I linked to above also includes Mendenhall Glacier. However, if you're looking for more of an up-close adventure where you explore the Mendenhall Ice Caves and canoe across the lake, this tour is your best bet.
However, ice caves are constantly changing as the ice melts or collapses. This is why there are no guaranteed visits into the caves themselves. Though be assured that the guides will always do their best to keep caves open, safe, and accessible for your tours!
View Nugget Falls
The trail leading up to Nugget Falls is 0.8 miles long and begins at the halfway point of Photo Point Trail. The trail leads you along the edge of Mendenhall Lake before ending at Nugget Falls, a 377 foot plunge down from a rugged mountainside into the lake below. There are trails that lead you right up to the base of the falls for the best viewing spot!
Coordinates: Latitude: 58.426297 & Longitude: -134.534006
Hike at Mount Juneau
If you're looking for something a bit more difficult, and equally rewarding, then consider hiking Mount Juneau! This out and back trail (same path up and back down) is around 6 miles round trip and can take up to 6 hours to complete, though it can take much less time for experienced hikers.
While said to be strenuous, many hikers have attested to the beauty of the scenery from the peak, claiming the hike is all worth it! But be aware, that sometimes flies can get a bit heavy, particularly on the first portion of the trail.
Mount Roberts Tramway + Trails
Take the Mount Roberts tramway to 1800 feet elevation within 5 minutes from its starting point at Juneau's downtown! At the top, take in the panoramic views of the city from the sky bridge. There are hiking trails, shopping centers, and dining areas atop Mount Roberts for you to explore and enjoy before heading back down!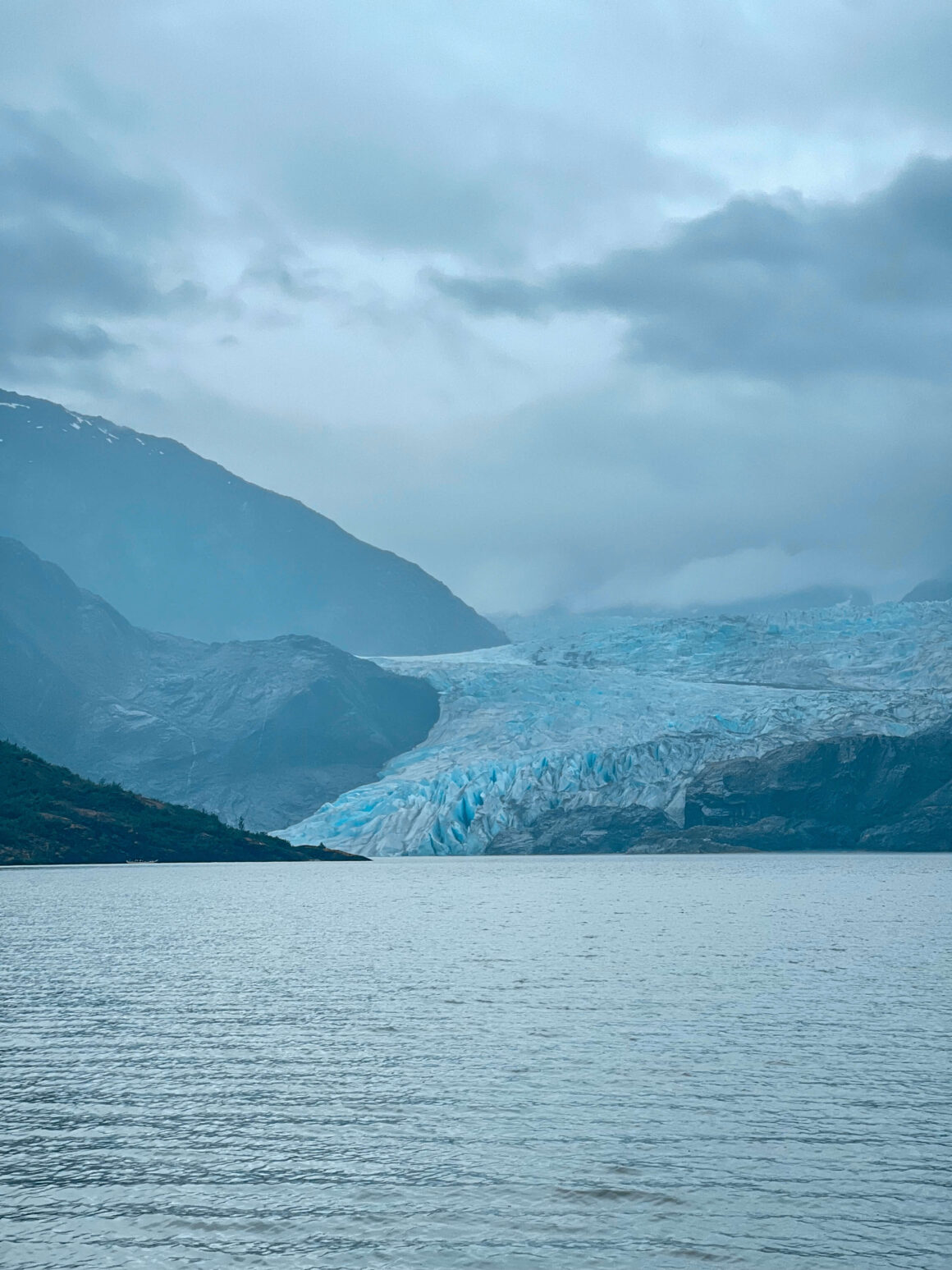 Go Flightseeing
Take a flightseeing helicopter tour over Juneau Icefield, narrated by an expert. Then follow up the overhead tour by landing on Herbert Glacier and exploring on foot! This tour is approximately 2.5 hours long.
Go Bear Viewing
Black bears are super common in Alaska and can weight several hundred points. To catch sight of larger bears up to 600 pounds, head to Admiralty Island National Monument and the Kootznoowoo Wilderness Area. The salmon run happens each year through July and August, making these months the best time to sight a bear!
Take a Trip to Admiralty Island
While you can certainly kayak to Admiralty Island, it's also accessible by boat or float plane. This experience is enough in itself, even if you don't go for the bear viewing! (Though you might see some bears whether you want to or not.)
Visit the Alaska State Museum
Alaska has many unique cultures active within the state and its history. Explore Alaska's diverse array of history, art, and culture through the many exhibits within the Alaska State Museum.
Admission during the summer is $14 for ages 19-64, $13 for ages 65 and over, free for ages 18 and under, and free for active-duty military and family (with military ID).
Address: 395 Whittier Street Juneau, AK 99801
Take a Glacier Gardens Rainforest Adventure
In 1998, Steve and Cindy Bowery opened Glacier Gardens and invited visitors from around the world to take in the beauty of the surrounding rainforest habitat. Glacier Gardens is located in the atmospheric Tongass National Forest.
In the Glacier Gardens Rainforest Adventure, knowledgeable guides begin tours at the botanical garden and take groups up to 500 feet elevation to a stunning viewing area.
In more detail, guests will board covered vehicles and tour through Glacier Garden's manicured greenery and into the rainforest on Thunder mountain. At 580 feet elevation, guests are offered one of the best views that can be found in Juneau.
They are open May through September.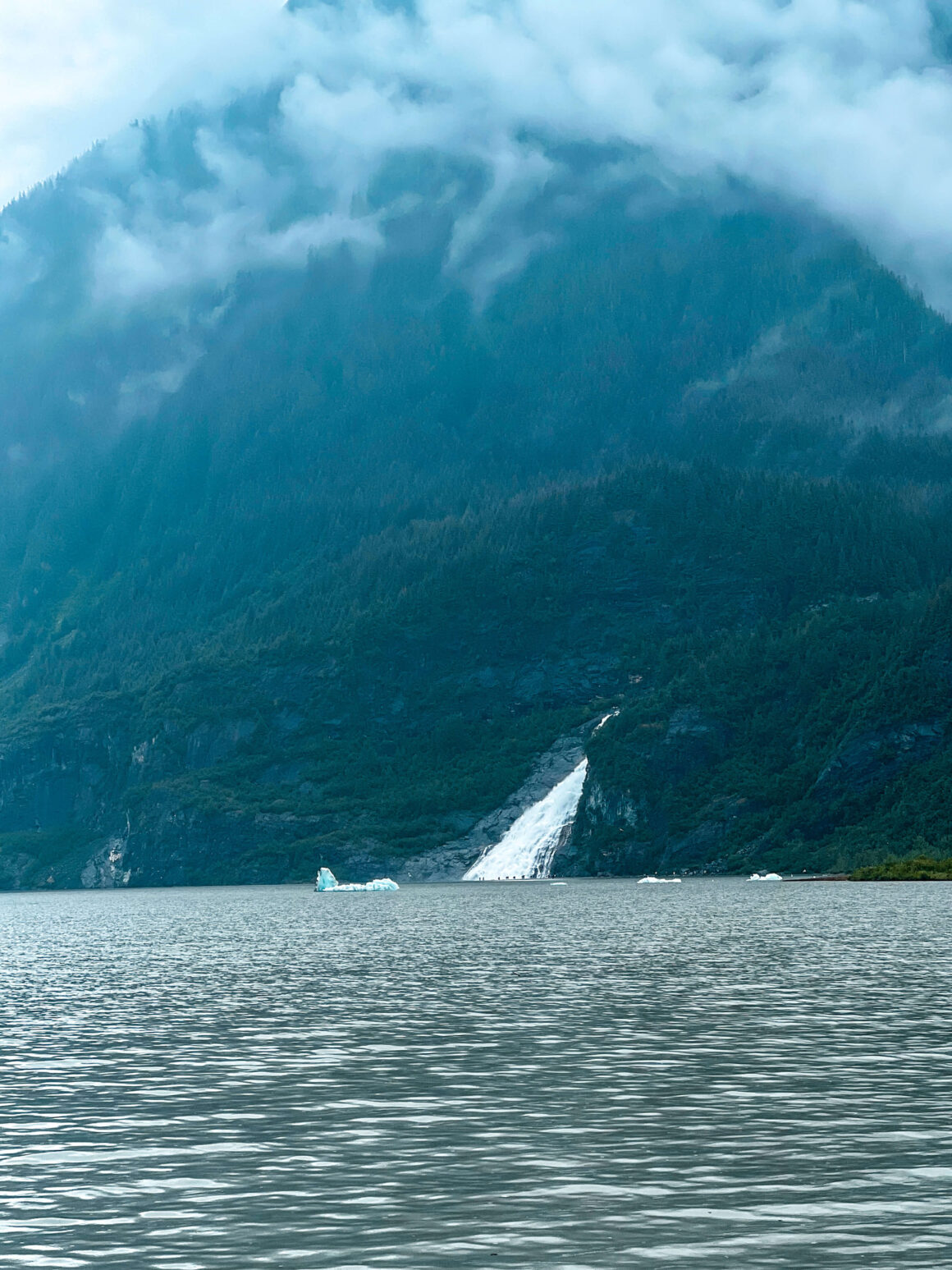 Visit the Shrine of St. Therese
The Shrine of St. Therese in Juneau is dedicated to St. Therese of Lisieux, the patron saint of Alaska. The Shrine serves as a location people seek out in order to recharge their mind, body, and soul.
The grounds include the stone chapel, labyrinth, crypt, and lodge cabins. You can access the Shrine through renting a car or taking a tour.
The Shrine's hours are April through September from 8:30am to 10:00pm and October through March from 8:30am to 8:00pm.
Take Part in "Winter" Activities
If you're going to be in Alaska, you might as well take advantage of the terrain and do some "winter" activities, whether it be skiing, snowboarding, or ice skating!
Go Kayaking
Enjoy kayaking in Mendenhall Lake for a great view of Mendenhall Glacier. Or you can canoe with a group of people for approximately 4 hours with either Liquid Alaska Tours or Auk Ta Shaa Discovery.
Walk on the Juneau Ice Field
Did you know the Juneau Icefield is over 3,000 years old? Amazing, right? Well you can actually walk on top of it if you want.
Take the Juneau Ice Field Walk and Helicopter Tour mentioned earlier for the flightseeing section to do so. This helicopter ride to the ice field is actually very necessary, unless you wish to take a very difficult hike to the top of Mount Juneau where they are located.
The short 30 minute helicopter ride allows you to spend a full two hours exploring atop the icefield.
Participate in a Gold Mining Tour
Conversely, in this historic gold mining and panning adventure, you're able to go to Gold Creek (an actual destination for thousands of people during the Gold Rush in the late 1800s) and try your hand mining for gold. The tour guide dresses in traditional 19th-century garb while giving tour-goers an entertaining oral history of the Gold Rush era in Juneau.
After your gold-panning efforts, receive an Orelove Brothers Gold Claim Certificate as proof of the gold you found!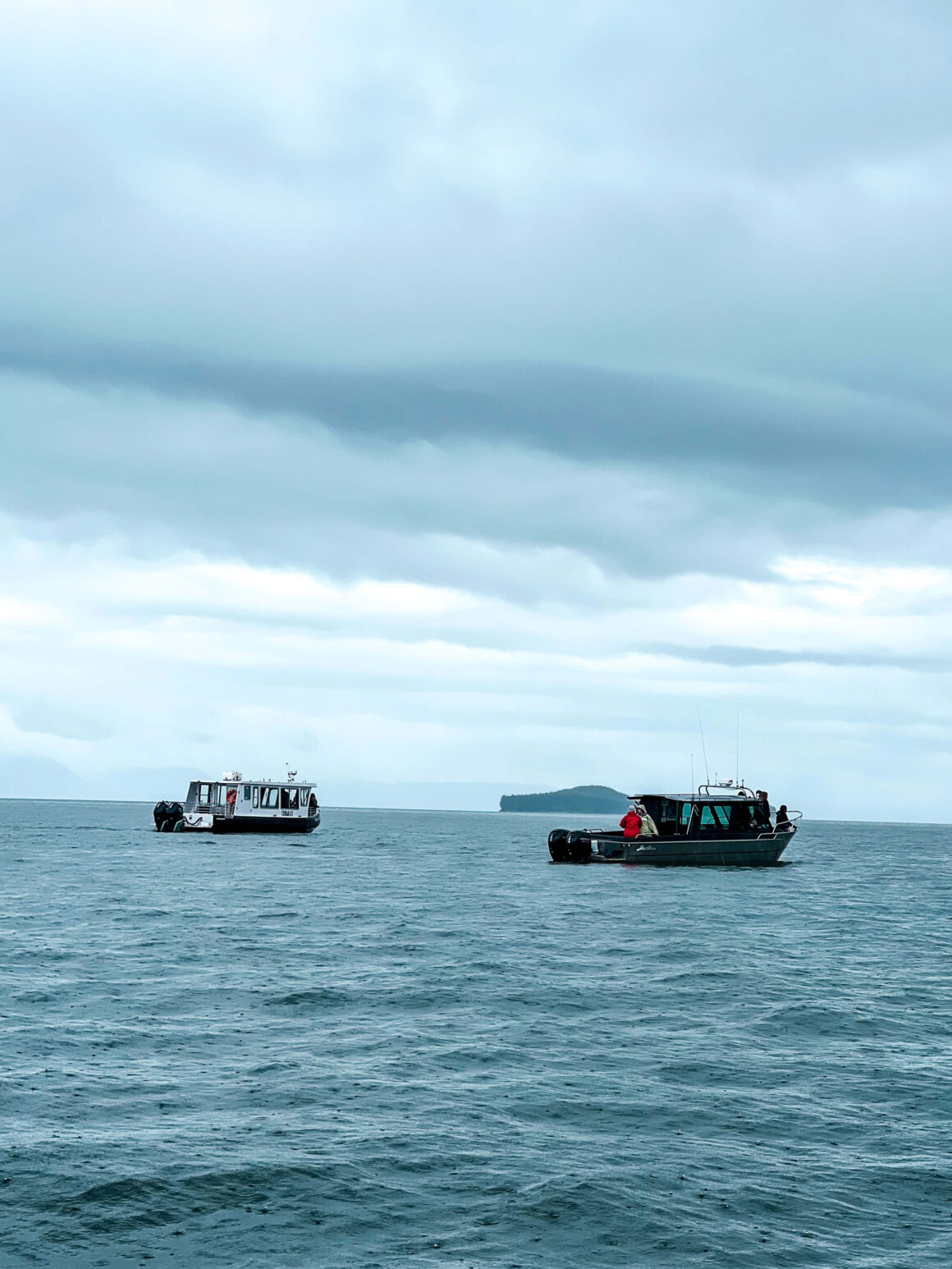 Take a Juneau Food Tour
From the Red Dog Saloon to Tracy's Crab Shack, Juneau has tons of delicious food that visitors love to have a taste of! Take a food tour of Juneau in order to experience as much of this as possible, even on a limited time frame.
Eat at Tracy's Crab Shack
Known as the Original King Crab Shack, Tracy's Crab Shack is a must stop location for anyone wanting an authentic taste of Alaska's local cuisine. The main shack is located at 432 South Franklin Street along the Juneau waterfront with a smaller location at 300 Whittier Street.
Take a Bike Tour Around Juneau
You can enjoy Juneau via a bike ride with this tour. After a 9 mile narrated van ride to the north end of Douglas Island, you can start e0biking along the shoreline in the dedicated bike lane.
At one point in the ride, you're led to a short walk through Tongass National Forest, up to Mendenhall Lake and Glacier. Another option is to Segway around Juneau and taking the same path as the bikers.
Eat, Drink, and Shop in Juneau's Historic Downtown
Downtown Juneau has so many things to do, especially because of its busy port that brings in thousands of cruise guests weekly. Try the duck-fart drink special at Red Dog Saloon or stay for open-mic night at Alaskan Hotel & Bar. Visit Juneau's first bar, opened in 1891 as "The Missouri" then later renamed "The Louvre" before becoming the current Imperial Bar.
For more information on what's available in Juneau's historic downtown district, check out their website here.
Stroll the Juneau Waterfront
This is something you can do while exploring Juneau's downtown. The waterfront is beautiful, overlooking the water and fog-covered mountains in the distance. And, if I'm honest, sometimes the cruise ships that dock here can be pretty cool, too!
While you're in the area, shop for souvenirs along the dock and ignore how cold it is by grabbing some ice cream. #NoRegrets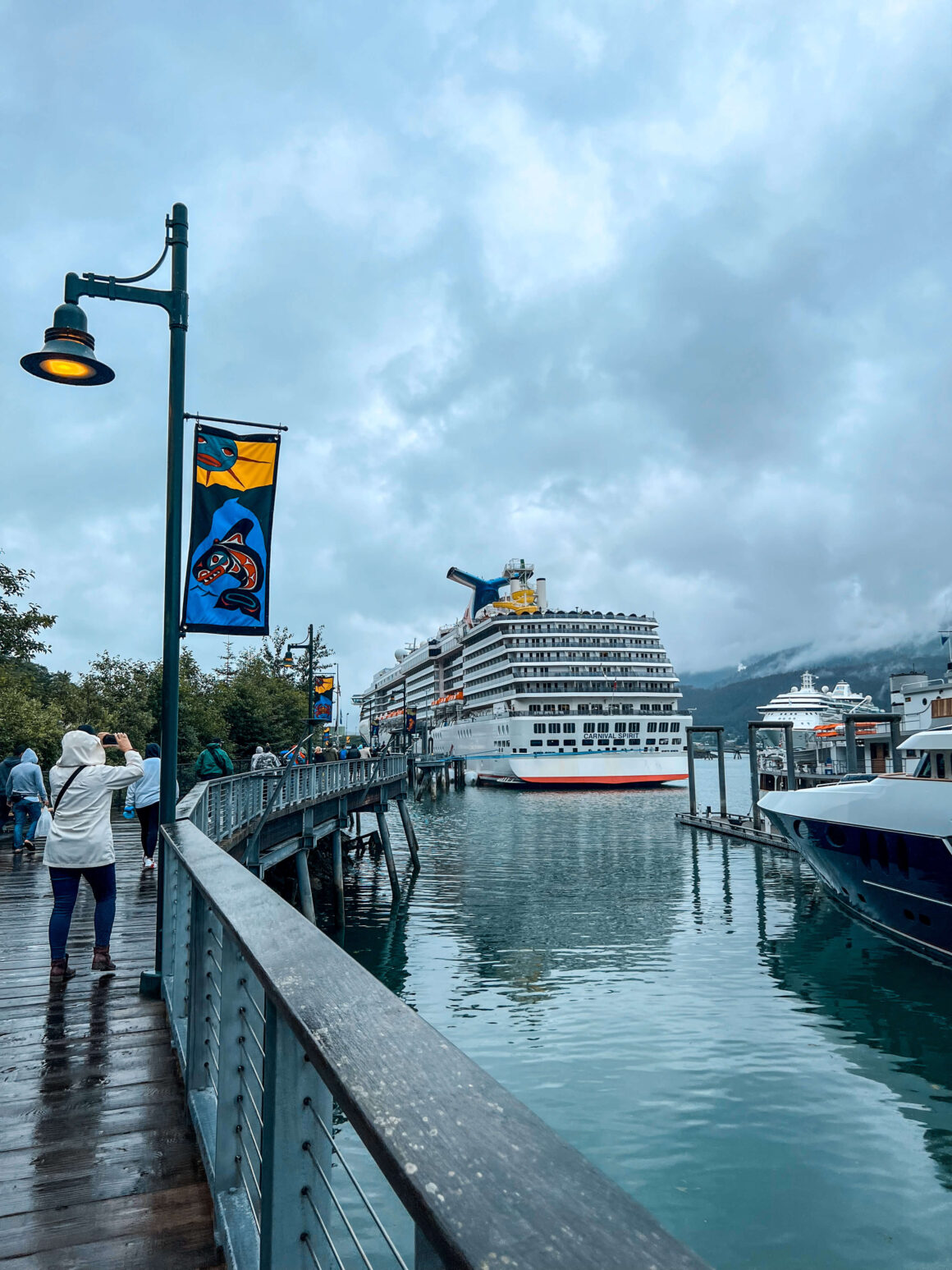 Charter a Fishing Boat
Charter a private fishing boat for the best deep sea fishing Juneau has to offer.
Or, if you're not a fan of sea-sickness that might come along with deep sea fishing, go fishing for salmon with your feet on the shore. Fish with a small group in this half day tour experience in Juneau. Not only will you get hands-on experience in salmon fishing, but they provide all the equipment and instruction and caught salmon is processed by a local fish processor and shipped to your home.
Cruise into Tracy Arm Fjord
If you wish to cruise into Tracy Arm Fjord, I recommend the Allen Marine all-day catamaran tours. The duration of this cruise is 5-6 hours and offers amazing views of the narrow Fjord's passage.
Have fun at Eaglecrest Ski Area
Have an epic Juneau, Alaska getaway that feels authentically "winter" by escaping to Eaglecrest Ski Area. This location is the best place in Juneau to ski some relatively untouched slopes!
Dogsledding
Alaska offers incredible dogsledding experiences. In Juneau, glide across the 1500 square-mile Juenau Icefield of ancient glaciers, pulled by a group of Alaskan huskies! Literally, what's more of an adventurous than that? It's definitely something only Alaska can offer!
Visit Taku Glacier in Taku Inlet
Experience Taku Glacier in all three ways: by land, by sky, and water! This all-in-one tour by Alaska Shore Tours is the best of its kind! This 3.5 hour long tour is a great way to see all Taku Glacier and Taku Inlet have to offer.
Why visit Taku Glacier out of the 140+ others in the Juneau icefield? Well Taku Glacier is the deepest and thickest alpine temperate glacier known. And it's the only glacier in the icefield that is advancing rather than retreating.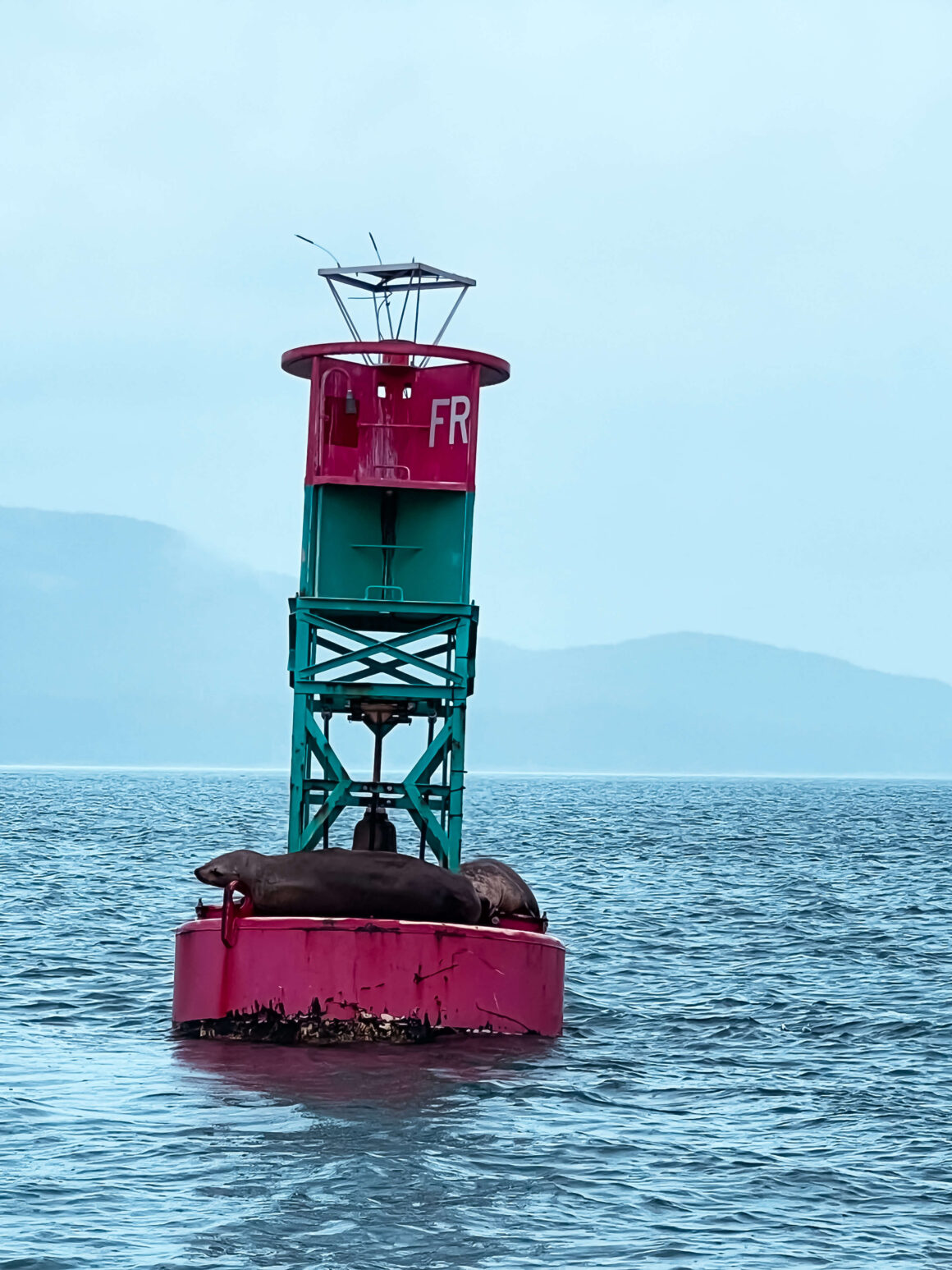 Visit Glacier Bay National Park
Glacier Bay National Park is 3.3 million acres in size. In Glacier Bay, you can see rich marine life, including humpback whales, orcas, Stellar sea lions, harbor seals, sea otters, and porpoises. 27% of the park is covered with glaciers you can spend your time seeking out.
Go Ziplining
Sail through the Tongass rainforest at Douglas Island on this ziplining expedition from Juneau. This experience encompasses five biplane routes over unbelievably beautiful terrain, including rushing streams and suspension bridges. The excursion ends in a friendly axe throwing competition.
Drive Old Glacier Highway
Juneau has one highway and that's it: Glacier Highway. Driving this highway doesn't take long, as Juneau is not connected by land to anywhere else and is only accessible by boat or plane. Therefore you can easily make a day trip out of this and drive past glaciers, plenty of hiking trails, waterfalls, and fog covered rain forests.
Sight a Bald Eagle
Bald eagles are incredibly common in Juneau, so you might not have to go far before spotting one. However, if you do need to go out of your way to get a spotting in, try the Gastineau Channel where they tend to cluster!
I personally saw many at the meetup place near the water for my whale watching tour, so I'm confident you'll have no issue locating some yourself!
Visit Herbert Glacier
The Herbert Glacier trail is 4.9 miles long, yet is also one of the most accessible glaciers in Juneau. Though the trail is just under 10 miles round trip, the walk is relatively easy and mostly flat.
The trail also offers stunning view of the surrounding forest and ecosystems that you can enjoy leading up to the glacier itself.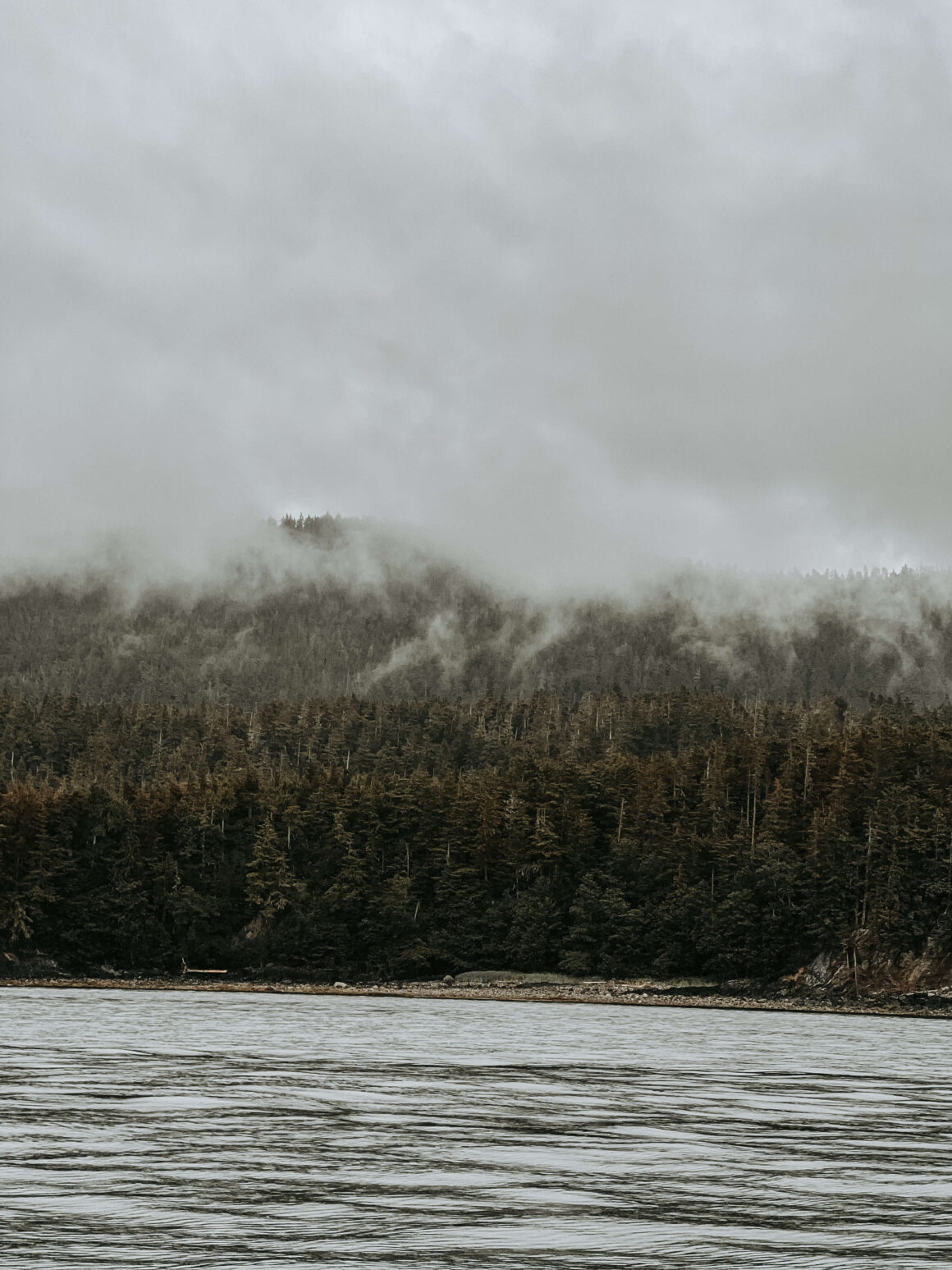 Visit Tongass National Forest
Tongass National Forest is the United States' largest national forest and actually covers over 80% of Southeast Alaska. Offering the most unique and authentic views of Alaskan wilderness, Tongass offers visitors chances to see eagles, bears, salmon, and more.
Not only is it the largest national forest in the U.S., but it's also the largest intact temperate rainforest in the world. Visit this site for more information about visiting and exploring Tongass.
Stroll Along The Trail of Time
One particularly popular Tongass attraction is the Trail of Time. The Trail of Time is a 0.7 mile long trail that takes you away from Mendenhall Glacier. Along your walk, you can monitor the landscape changes that gradually occur, which correspond to the time passed since the glacier's retreat from that area.
The glaciers melt a little more each year, and are rapidly receding, so this trail gives you a glimpse into how large the glaciers were at various points in history.
Picnic at Jensen Olson Arboretum
Gifted to the city by local resident and master gardener, Caroline Jensen, Jensen Olson Arboretum is a great place to chill out, grab a bite, and stare in awe at the beauty of your natural surroundings.
This floral area is vibrant with every color and designed with pure "aesthetic enjoyment" in mind.
Keep in mind that there are no dogs allowed in the Jensen Olson Arboretum. Their winter hours are Friday through Sunday from 9:00am to 4:00pm. Their summer hours are Wednesday through Sunday from 9:00am to 5:00pm.
Address: 23035 Glacier Highway, Juneau, AK 99801
Grab a Beer at the Alaskan Brewing Company
Alaska has a rich history of locally brewed beers. Thus, one of the best things to do in Juneau includes grabbing a local beer!
The Alaskan Brewing Company was founded by Marcy and Geoff Larson in 1986. While researching for the business, Marcy found records from the 1899-1907 Douglas City Brewing Company containing the instructions and ingredients for its popular beers. After using these instructions to brew the Gold Rush era beer, the couple quickly realized why it'd been so popular. It was delicious!
In 1986, the beer (which has come to be known as Alaskan Amber) was distributed throughout Juneau. Since then, it's expanded its distribution to 25 states.
Address: 5429 Shaune Drive Juneau, Alaska
Peruse the Sealaska Heritage Museum
It's important to recognize the Native cultures of Southeast Alaska when visiting. A great way to do this is by visiting the Sealaska Heritage Institute, a nonprofit founded in 1980 that enhances and keeps alive the Tlingit, Haida, and Tsimshian cultures of SE Alaska.
The museum offers several programs in the name of this mission. The museum includes displays of Southeast Alaskan Native language, art, and ethnographic material.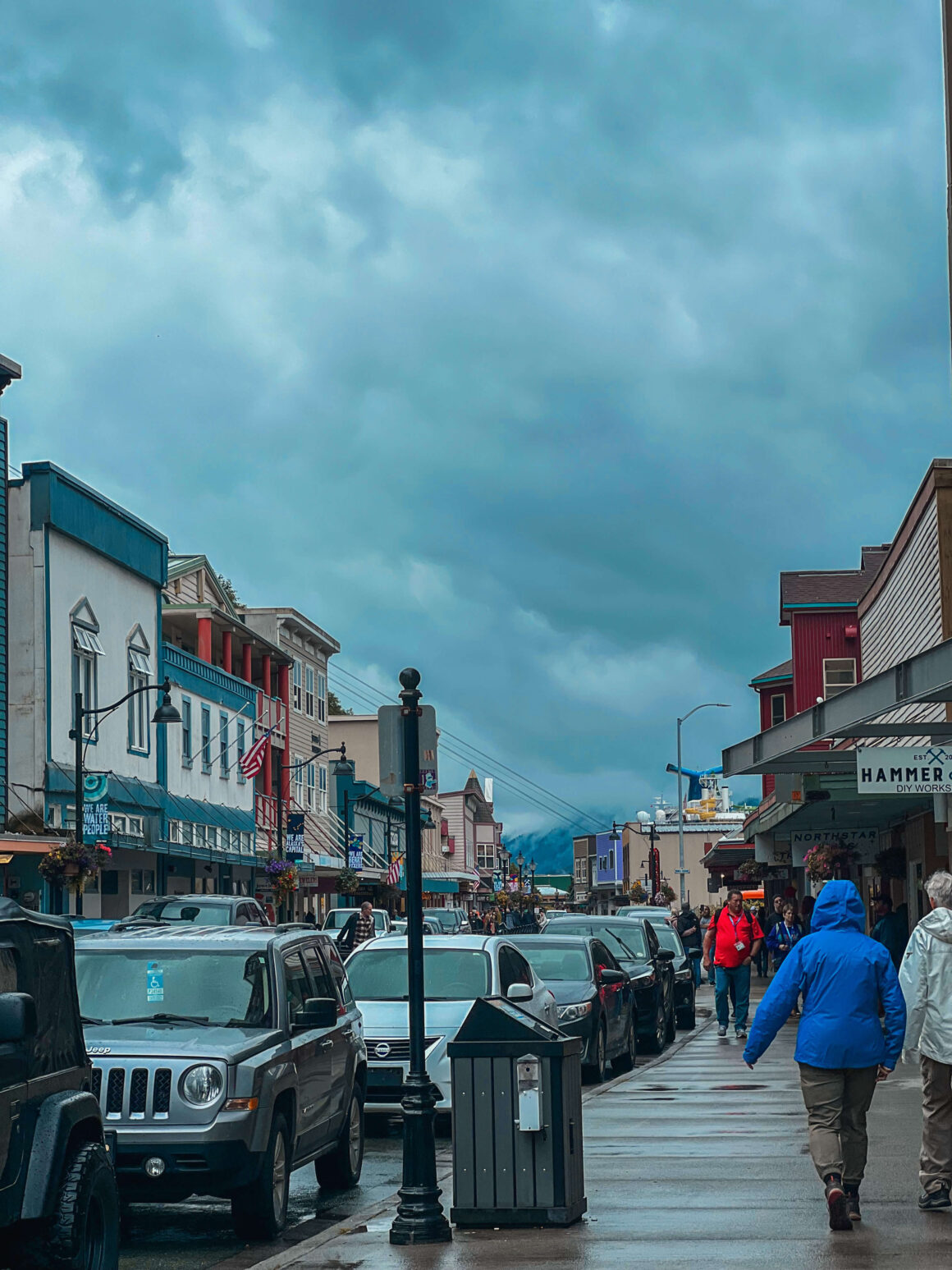 Snag a Seat at Red Dog Saloon
If there's one local restaurant you need to visit in Juneau, it's the Red Dog Saloon. The world famous saloon calls back to the gold mining days and has remained true to its original look as the owners intend to keep everything in its original placement inside! Because of its authenticity to the state's history, I believe this is high up on the best things to do in Juneau list, for sure!
Tour the AJ Mine and Gastineau Mill
In this underground gold mine and panning experience, you can ride along the Gastineau Channel and go 360 feet into the only underground tunnel tour in Alaska. An experienced miner will demonstrate mining within the AJ Mine and the tour guide will explain the history of the Gastineau Mill during the tour.
Tour guests can try their hand at panning for gold and you're guaranteed to keep what you find.
Tour the Alaska State Capitol Building
Most capitol buildings throughout the United States have domes and grassy lawns, and sometimes gilded golden finials on top. However, Alaska's capitol building is one of few that don't have any of this. The reasoning is that Alaska struggled with funding and land for its construction, so the building was funded by local residents!
Despite the large, boxy exterior, the building has some cool features. This includes the four front columns made from Ketchikan-sourced marble and the inside murals of Alaska's land and water. Visitors can take self-guided tours from the lobby and the building's hours are from 7am to 5pm.
Address: 4th Ave and Main Street Juneau, AK 99801
Glimpse the Downtown Juneau Whale Sculpture
Sculpted by R.T. Waller for the people of Alaska, Takhu the Whale is a life-scale bronze whale sculpture of a breaching humpback whale. The Alaska Whale Sculpture in Juneau's downtown area is a popular destination for visitors arriving in Juneau!
Kind of like how the Saint Louis Arch is a symbol for the state of Missouri or how the Space Needle serves as a symbol of Washington state, this is a must-see local destination and Alaska state symbol for your next trip to Juneau, for sure.
Go River Rafting
Don't be fooled by the name of this tour, this is not the laid back, sun-tanning and beer-drinking float trip you're used to! While the tour is called the Mendenhall Glacier Float Trip, it's actually action-packed with thrilling Class II and Class III whitewater rapids.
This 3.5 hour rafting trip along Mendenhall Glacier is led by an experienced guide around 6 miles of the glacier. While the rapids are class II and III, visitors of all kinds are encouraged to enjoy this tour. It is friendly to families and beginners with no prior experience required and all ages are welcome to join.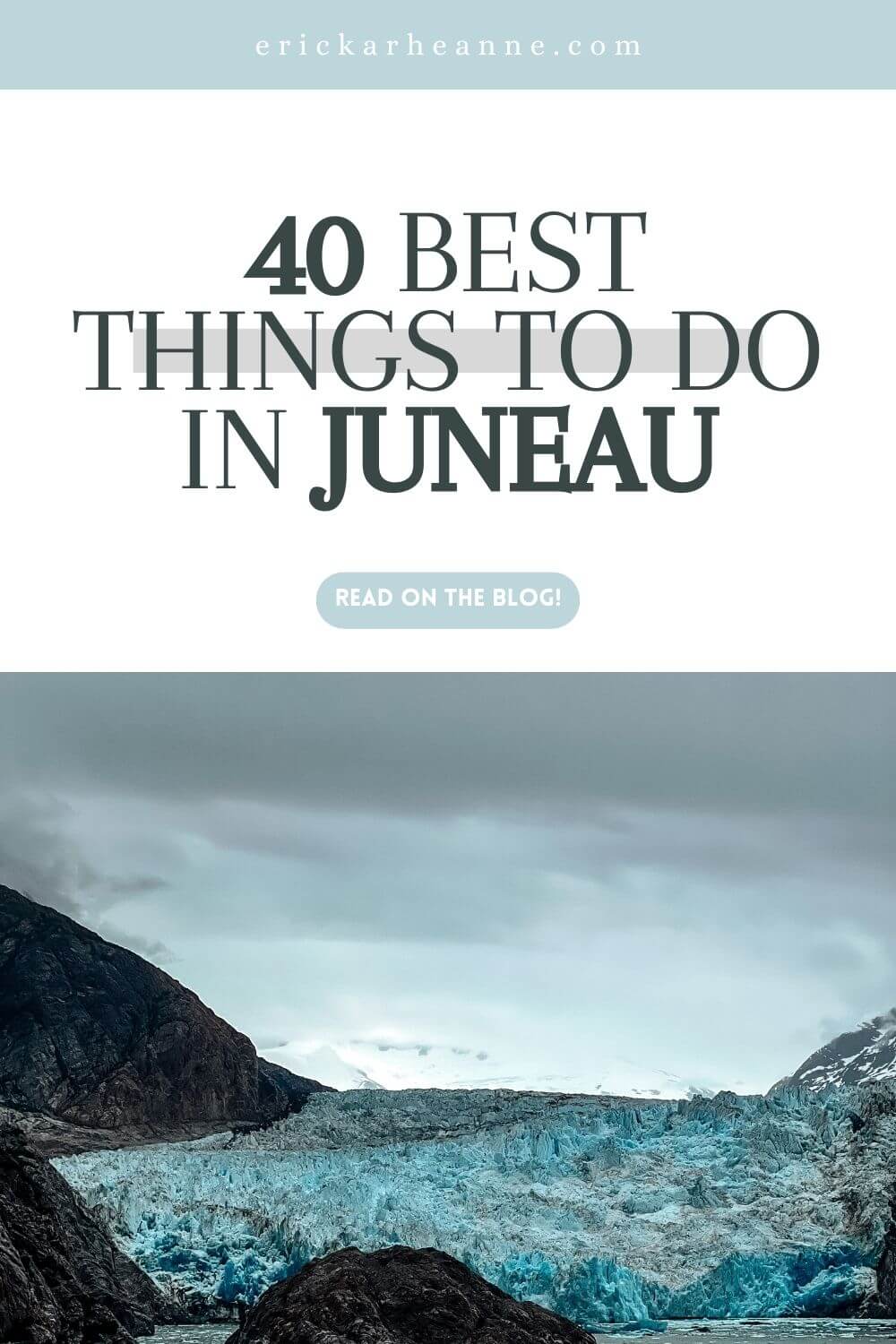 There are your 40 best things to do in Juneau!
Juneau, Alaska is a scenic and atmospheric destination that offers a multitude of attractions and activities for all types of travelers.
The city offers majestic mountains, including the iconic Mt. Juneau and Mt. Roberts. You can embark on hiking adventures through Tongass National Forest, feast your eyes on massive glaciers, or take a boat tour to spot whales and other marine wildlife. The possibilties among these best things to do in Juneau are endless.
You can have your pick of adventure in Juneau as well. Whether you're into kayaking, fishing, biking, or even dog sledding, there's an activity to suit every interest and skill level. And if you're brave enough, why not try glacier trekking or heli-skiing?
To make the most of your time in Juneau, it's worth checking out my ultimate travel guide for Alaska. It covers everything you need to know, from transportation options, recommended accommodations, and insider tips on lesser-known attractions. I also have a 1-day guide for Ketchikan.
With these comprehensive guides, you'll be able to craft an itinerary that fits your preferences and ensures a truly memorable Alaskan experience.
What activities spark your interest from this list? Are there any epic experiences you've had in your own travels to Alaska that you'll remember forever? I'd love to chat down in the comments!