In places like Alaska and Siberia, winter can last year round. These regions are the birthplaces of traditional dog sledding and, to this day, they offer once-in-a-lifetime opportunities to experience the activity yourself.
If you happen to be an Alaskan Malamute or Siberian Husky owner like myself, I bet you've had the interest in learning their breeds' history at some point over the years. Dog sledding became popular in Alaska around 1896 and was used for transportation to its wilderness areas. The tradition of dog sledding is celebrated every March with the Iditarod Sled Dog Race!
If you're ready to experience your own adventure, here are my recommendations for the best places to go dog sledding in Anchorage!
Affiliate links are used in this post. For more about affiliate links, check out my Disclaimer Policy.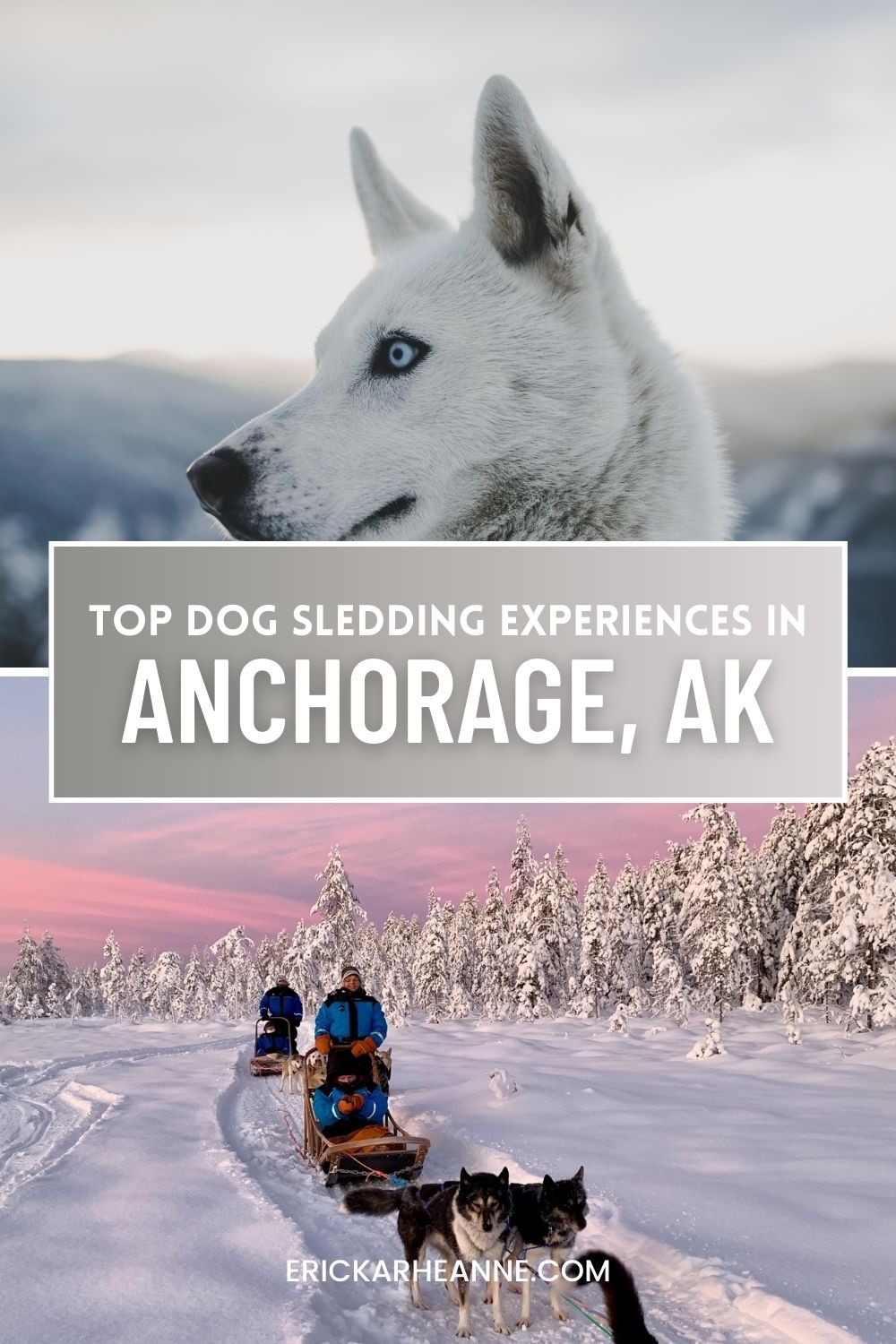 ---
Dog Sledding in Anchorage
Anchorage is a great location for booking year-round and winter-exclusive dog sledding tours. In the summer, Anchorage still offers a great time by allowing visitors to board wheeled carts and get pulled through Alaska's woods by trained dogs!
Here are some of Anchorage's most popular dog sledding companies and the tours they offer.
Alaska Mushing School
2018, 2019, 2020, & 2021 Winner: "Best Winter Adventure Tour Company"
Provided by Alaska Mushing School: Arctic-quality parkas, snow pants, boots, hat, neck warmer, and mittens are provided free of charge
The Alaska Mushing School is just 60 miles north of Anchorage and hosts a small team of professional dog mushers. These professionals have raced up to 1000 mile distances (including in the famous Iditarod)!
More people train here for dog sledding races than anywhere else in the world. This means you're in more than capable hands, and these professionals know how to make your experience not only the safest it can be, but the most adventurous and full of worry-free fun.
Throughout your adventure, the experienced guides can detail stories of their own mushing adventures, their racing plans, racing record history, and about the personalities of the various sled dogs you'll be meeting!
Alaska Mushing School Dog Sledding Tours
The Alaska Mushing School offers a total of 4 different experiences to choose from! Make sure to pay attention to age and head count restrictions before booking.
This option is best for anyone looking to spend a little more money on a high-class experience led by mushing professionals. This location and its tours focus solely on dog sledding rather than offering tours in a variety of different interests, so you're sure to get a much more informative and intensive experience than elsewhere!
Best For: Visitors looking for classic, family-friendly dog sledding in Alaska.
Start this 1.5 hour long tour with visiting the Mushing School kennel which houses winning dogs of the Iditarod races. Follow this visit up with a stunning sledding session, led by a professional musher, through Alaska's snowy wilderness. Traverse over frozen lakes, through rugged forests, and across mountainous landscapes for 6 miles. End your session by playing with the newest litter of sled dog pups!
Best For: Visitors looking for an unique dog sledding adventure at night.
Take a dog sledding adventure, but at night with this 3-4 hour ride over snowy terrain, pulled by huskies over a 6 mile distance. Admire Alaska's nighttime sky, where constellations are often visible in incredible detail away from the citiy lights. Or perhaps catch a glimpse of the northern lights! End your session by getting warm inside a heated yurt, soaking up the experience with drinks and snacks.
Best For: Moderately fit travelers wanting a chance at driving a dog sled.
This tour is for the travelers who dream of not only going on a dog sled ride, but driving the sled themselves. Undergo some quick training on the basics of sled handling and meet your team of Alaskan huskies. Harness them and set out for a 6 mile long journey across Alaska's snowy terraine. This tour requires you to be in a moderate fitness level as dog sled driving is hard work!
Best For: Adventure travelers. Bucketlist seekers. Luxury travelers. Or those looking for a snow-mushing experience during the summer season.
Begin by flying over the mountains in a helicopter before a dog sledding ride over a snow-covered glacier. Eventually, get out and walk on the glacier with your own two feet. This is the only way for you to mush on snow outside of the winter season, so this is the tour to take if you're looking for a dog sledding experience on snow in the summer.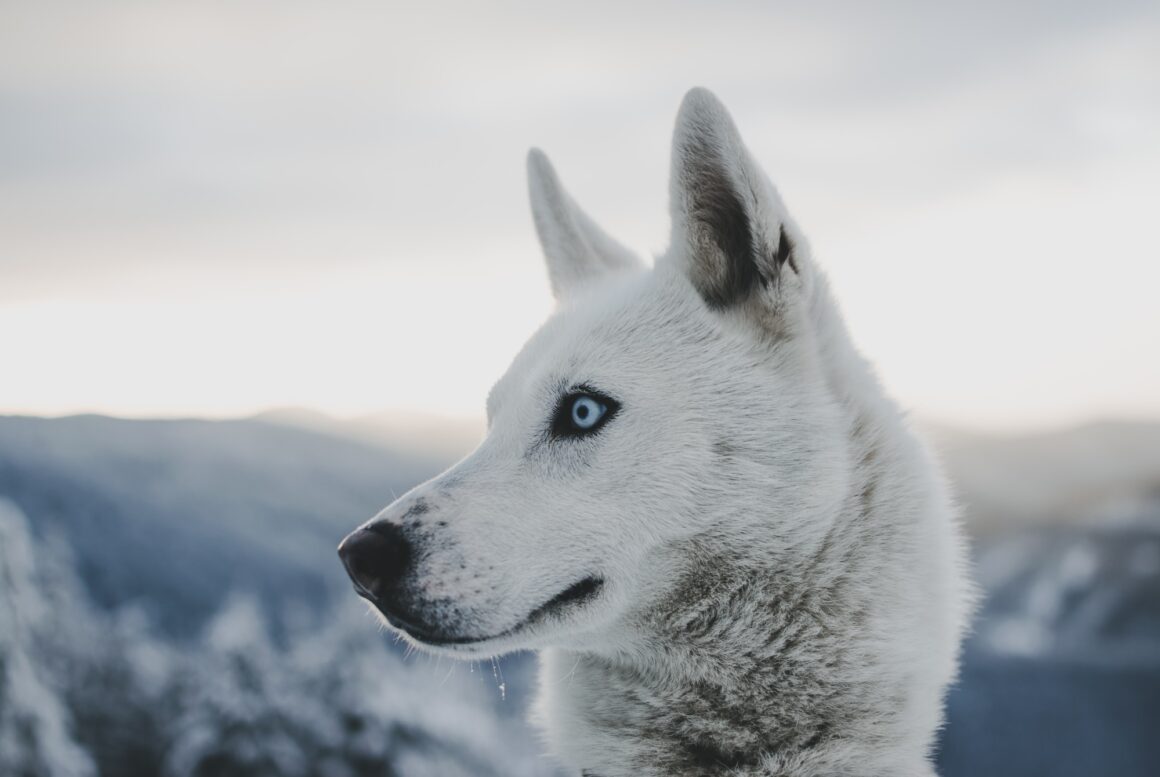 Salmon Berry Travel and Tours
Salmon Berry Travel and Tours is an Anchorage-based tour company that focuses on a variety of different experiences. They cover a little bit of everything: dog sledding, day cruises, hiking and trekking, flightseeing, northern light viewing, culinary experiences and more.
What's admirable about Salmon Berry is their commitment to Alaska's environment. They've devoted themselves to sustainability in order to ensure Alaska is kept pristine for future generations.
Their tours are designed to have minimal impact on the communities and locations they visit. They have many initiatives in place to help along this agenda, including their reusable water bottle initiative, their rechargeable hand warmer initiative, and by offering naturalist-led Anchorage Eco tours.
Salmon Berry Dog Sledding Tours
Salmon Berry offers 3 dog sledding tour options, each around 8-9 hours long! With this length of your, you're sure to get your moneys worth and truly get to deep dive into the history and culture of dog sledding in Alaska, and what it really takes to be a professional musher!
This tour company and its options are best for travelers with a passion for sustainable, eco-friendly travel. It's also a great option for anyone looking to take more than one tour and wants a quality selection of experience options.
This company offers pick up and drop off from your Anchorage or Talkeetna Hotels, so make sure to look into booking a stay in these locations! Note that pick up and drop off specifications and limitations differ for each tour, so check your preferred tour before confirming a booking.
Best For: Summer visits, a full day experience, and those looking to drive their own chariot.
Note that with summer tours, chariots are wheeled. If you want sleds on snow, opt for another tour that transports you to a year-round snow-covered area, or visit during winter.
This is an epic dog sledding experience where Salmon Berry offers a Chariot Style tour at the homestead of five-time Iditarod Champion Dalla Seavey! The tour begins with your group departing from Anchorage and heading north to Dog Sled Country.
Meanwhile, the guide(s) will offer educational and entertaining facts and stories along the way. Your drive offers views of Mount Denali (formerly Mount McKinley), which is the talleset peak in North America. Your drive will also take you past the Official Iditarod Starting Line located in Willow before you enter the town of Talkeetna for lunch (which is provided for you).
After lunch, you'll arrive at the homestead of Dallas Seavey where you'll meet the professional Iditarod mushers of Dallas Seavey Racing and the Iditarod champion Alaskan Huskies in their kennels! You'll have plenty of time to bond with your team of huskies while the mushers teach you about the profession.
After some instruction, the group will be split into pairs of 2 who will share a wheeled dog chariot and a their very own team of Alaskan Huskies. For 40 minutes (approximately 6 miles), follow your musher guide along the dog sledding trails of Talkeetna's forest. Midway through, a photo opportunity is given to you, where you can stop and pose with your huskies in the wild.
Afterward, enjoy a homestead tour and play with Alaskan Husky puppies. Make sure to grab photos with them, as they might eventually become future famous Iditarod Champions.
Best For: Those aspiring to commandeer their own dog sled on a day-long expedition.
The tour begins with free transportation from Anchorage to Talkeetna where you will listen to a guide narrate fun facts, history, and personal stories about life in the subarctic. This drive will also offer views of Mount Denali.
Once you arrive at the homestead of Dallas Seavey, you will meet the professional Iditarod mushers and handles, and bond with the champion Alaskan Huskies. The group will be divided into pairs of two guests who will share traditional sleds and a team of Alaskan Huskies for a 10km expedition.
You'll be able to photo breaks along the way and end at the kennel where you will tour the homestead and play with the husky puppies who might, one day, become Iditarod champions themselves. The tour also includes a hot beverage and provided lunch on Talkeetna's Main Street.
Best For: People wanting to experience the Iditarod themselves! Note that this tour does not include you personally dog sledding, but it is an amazing event to experience the professional race dog sledding race of Alaska.
This annual tour will be offered on March 3, 2024, during the start of the actual Iditarod race! During this experience, you'll head out to Willow, Alaska for the Official Start of the Iditarod, also known as The Last Great Race on Earth.
The tour covers the transportation there, complete with storytelling and facts from professional tour guides, and a breakfast of fresh baked scones and hot chocolate on the way.
Salmon Berry has a private hospitality tent at the starting line, where tour-goers can watch the mushers take off. Enjoy activities such as hula hooping and snowshoeing and eat an Alaska-style camp lunch on the lake. Then watch the mushers and their huskies take off on the 1,000 or so mile race!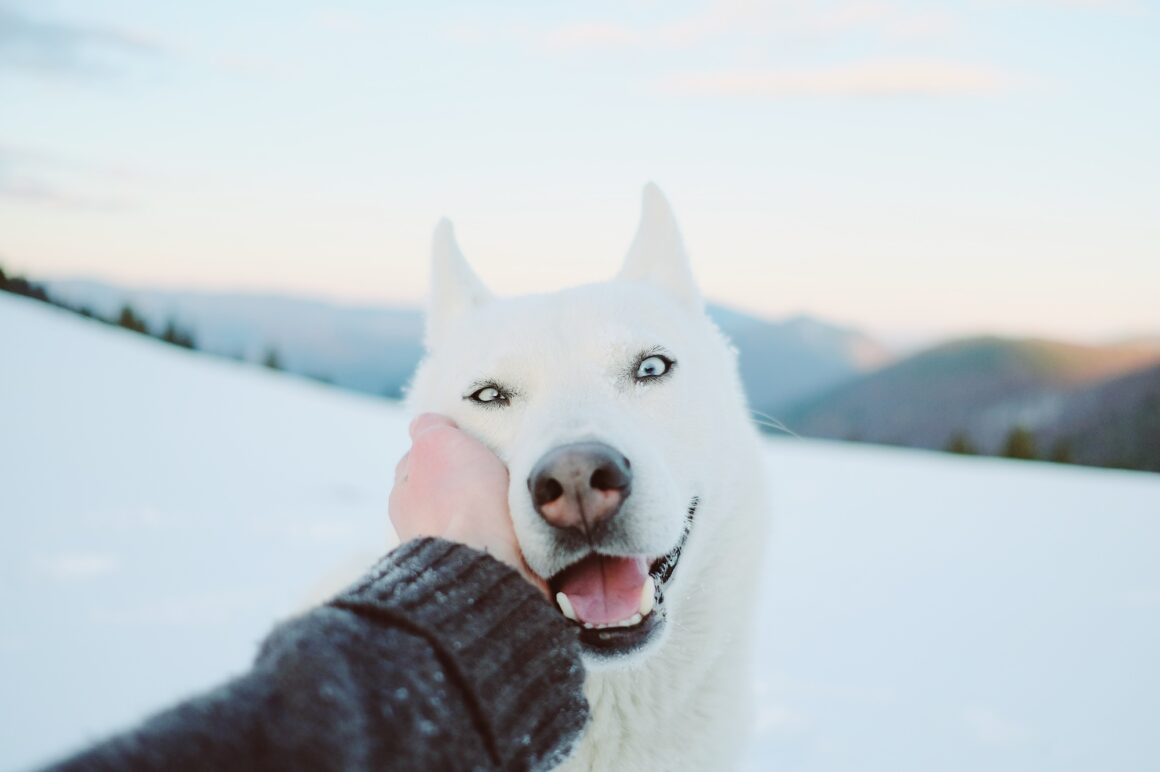 Alaska Helicopter Tours
Best For: If you want an all-inclusive tour offered in summer that covers winter dog sledding, glacier visits, and flightseeing.
Alaska Helicopter Dog Sledding Tours
Alaska Helicopter Tours offers 2 tour options that include dog sledding. The great thing about these tours is that they're offered during Alaska summer time, May 1 through September 10! This means you can have your full winter-snow, dog sledding adventure in Alaska even while making a summer trip!
Helicopter and Glacier Dog Sled Tour
Best For: Those looking for a shorter, family-friendly dog-sled experience in summer.
Alaska Helicopter Tours partners with Dallas Seavey's AK Sled Dog Tours for this tour. Start by leaving Alaska Glacier Lodge with a helicopter ride over glaciers and icebergs, where tour-goers often see moose, black bears, sheep, and mountain goats. Then land on a massive snowfield atop a glacier and drive your sled-dog team around for an hour of fun.
End the tour with getting to know the huskies and listening to the stories of your musher guides about their own 1,000 mile races. Afterward, fly over glaciers and back to the lodge.
Helicopter and Glacier Dog Sled Tour + Second Glacier Landing
This is the exact same tour as above, with the exception of added time to visit a second glacier on the way back to the lodge!
Snowhook Adventure Guides of Alaska
Snowhook Adventure is a tour company created by AJ and Rebecca Savidis, who moved from Utah to Alaska in 2004. They moved on a whim because Rebecca wanted to run dogs for a living, and since then, they've accumulated six Iditarod finishes, first place finishes, and humanitarian awards.
They now own and operate Snowhook Adventure Guides of Alaska (SAGA) while also running their racing kennel of 40+ dogs.
Snowhook Adventure Dog Sledding Tours
Snowhook Adventure offers year round dog sledding tours, but what makes this adventure company unique is that it offers unique add ons! You can combine experiences for a combo tour that perfectly aligns with your interests!
This tour company is the best option for those who want a longer riding experience, as Snowhook Adventure offers their signature 2-hour long dog sled rides as opposed to the more common 1 hour long rides!
The tour starts with some tales shared around the campfire before you meet the team of huskies, many who are seasoned Iditarod race veterans! Bond with the huskies before riding in a custom-made tour sled for two hours!
Ride in a custom-built 8 passenger vehicle pulled by a team of dogs training for the Iditarod race trail, through the summer foliage of Alaska.
Take this tour through Alaska's fall foliage. Instead of sledding in snow, you'll be in a custom-built 5-passenger vehicle with a team of dogs training for the Iditarod race trail.
The fall season is when many dogs and mushers start training for the Iditarod the following March, so this tour gives you a behind-the-scenes look into how they prepare for the winter season!
Offers a 1.5 hour dog sledding tour that includes a 15 minute helicopter ride to a glacier and 1.25 hours dog sledding atop the glacier. This tour begins in Girdwood, Alaska, 50 minutes outside of Anchorage, and is offered during a summer window of May 15 through August 30.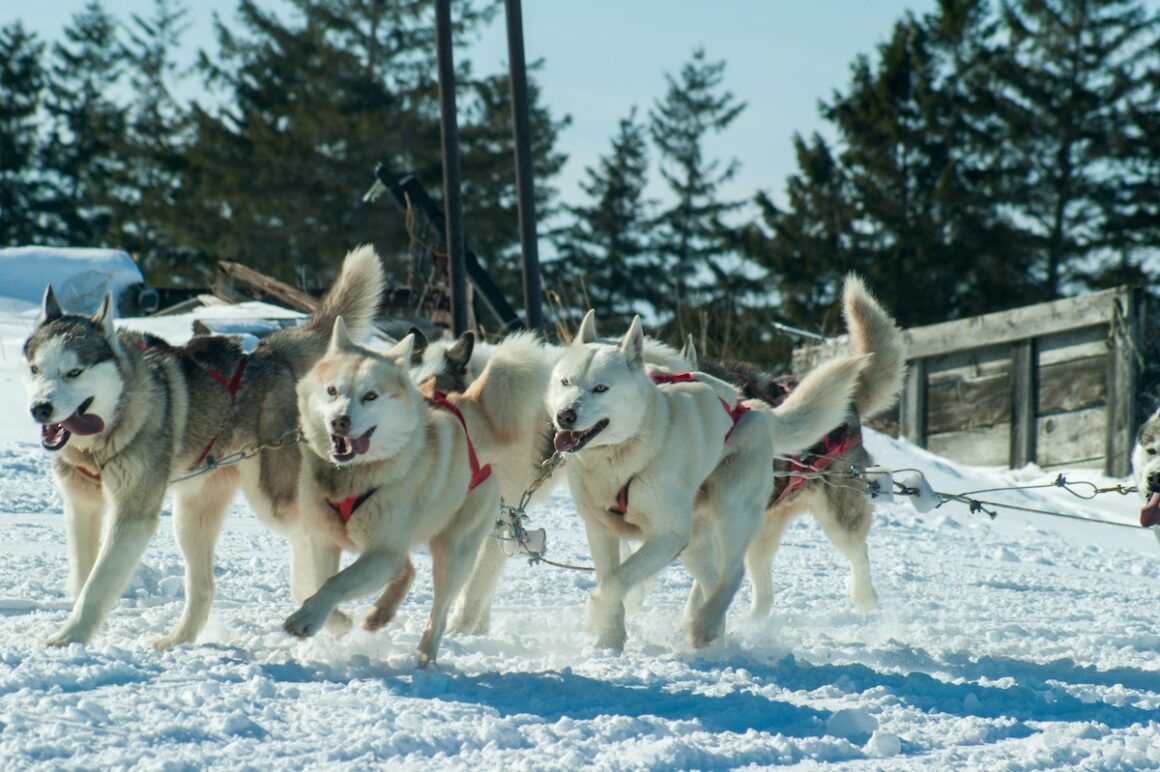 And there you have it: the best places to go dog sledding in Anchorage!
If you want more ideas on what to do while in Alaska, check out my Ultimate Alaska Travel Guide where I discuss glacier hikes, flightseeing, white water rafting, bear watching, and more! There's endless things to do in the stunning natural beauty of Alaska's rugged, ice-capped landscapes.
Have you ever been dog sledding in Alaska or elsewhere? If so, what was your favorite part of the experience? If not, which tour from above would you choose to book and why? I'd love to chat down in the comments!