Trending Posts
Join my list in order to obtain access to exclusive content & stay updated on the latest posts!
Jess Flynn's life has always had a bit of dramatic flare, but recently things haven't been adding up… Such as seeing an iPhone fall out of her friend's pocket, even though the year is 1998.
The Measure is marketed as the perfect fiction read for fans of The Midnight Library and The Immortalists.
Rochelle Evans runs the kissing booth for her school's Spring Carnival, and ends up sharing a searing kiss with her best friend's older brother.
Jennette's story is told with a dry humor that's less outright funny and more ironic, sarcastic, and even disturbing. This doesn't detract from the story but rather faces her brutal…
Crave is one of those books where you know it isn't good, but you just can't stop yourself from binge-reading it all in one sitting.
Violet Made of Thorns has been circling around on BookTok, and was chosen as Barnes & Noble's YA Book Club Pick. Due to these two factors, this book has become a highly anticipated bestseller…
Ketchikan is a cozy, atmospheric town facing the Inside Passage, and is an extremely popular stop for cruises. Here's what to do with one day in this beautiful port city
Like many YA fantasy releases this year, The Darkening has a wildly intriguing and enchantingly unique premise. Unfortunately, also like many YA fantasy releases this year, The Darkening fails…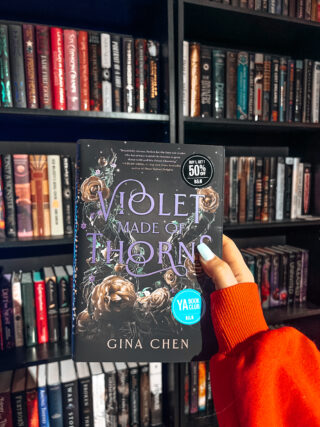 Young adult is KILLING it this year with so many amazing releases. As a Barnes & Noble bookseller, I get to personally see all of these amazing new releases hit the shelves, and I want to make…
I have never read a horror book before (unless you count my reader origin story in which I binge-read Goosebumps in the second grade), which I'm quite shocked about, but I utterly loved The…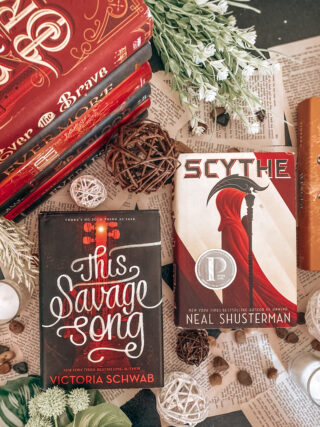 As a seasoned reader of the young adult genre for over a decade, I also know how often you can come across absolute GEMS when you attempt to read backlisted titles! This listicle is my attempt…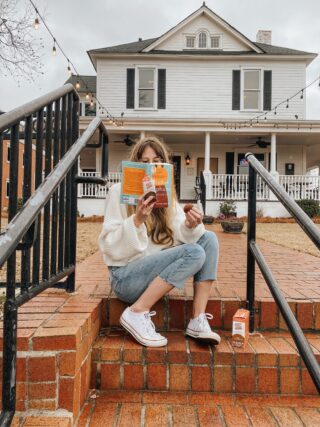 I've compiled this list of eight adult contemporary romance reads that you should read during 2022! I loved each and every one of these novels, and there's sure to be at least a few for every…
Tracy Deonn's Legendborn is a captivating debut novel that will enchant you with its complex characters, cryptic secret societies, and a wild plot that will keep you guessing until the very…
With four Colleen Hoover books already under my belt (and all four carbon copies of one another with very menial alterations to plot and character), I expected much of the same with Ugly Love.…
I spent the first 40% of Lore undergoing constant "WTF" moments in which all my hype from the absolutely thrilling premise I read prior to turning to page one… was being utterly demolished…
The Subtle Art of Not Giving a F*ck is very true to its name, as Mark Manson's main priority is to convince readers to stop caring too much about everything and instead care a lot about very…
---