I don't know about you, but I thoroughly my fantasy books with desert settings. From the rich cultural influences that go into these artfully crafted settings to the folklore and mythology drawn upon for the plot, I just can't get enough.
And there are by far not enough of these types of settings to satiate my endless fascination and curiosity. And once you've read a few, it can become hard to locate more of these settings that unfortunately aren't as abundant as magical forests or stone castles.
However, I've brought to you 10 fantasy books with desert settings to hopefully work towards quenching this endless thirst (no pun intended).
Disclosure: This post may contain affiliate links, meaning I get a commission if you decide to make a purchase through my links, at no extra cost to you!
The Kinder Poison by Natalie Mae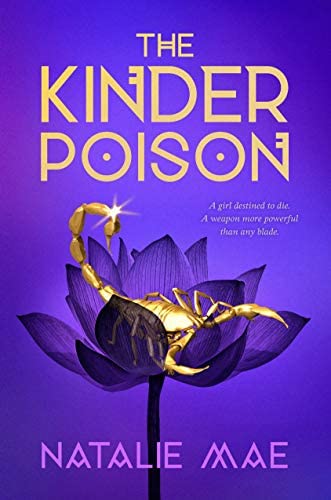 Zahru has long dreamed of leaving the kingdom of Orkena and having the kinds of adventures she's only ever heard about in stories. But as a lowly Whisperer, her power to commune with animals means that her place is serving in the royal stables until the day her magic runs dry. All that changes when the ailing ruler invokes the Crossing: a death-defying race across the desert, in which the first of his heirs to finish—and take the life of a human sacrifice at the journey's end—will ascend to the throne and be granted unparalleled abilities. With all of the kingdom abuzz, Zahru leaps at the chance to change her fate if just for a night by sneaking into the palace for a taste of the revelry. But the minor indiscretion turns into a deadly mistake when she gets caught up in a feud between the heirs and is forced to become the Crossing's human sacrifice. Zahru is left with only one hope for survival: somehow figuring out how to overcome the most dangerous people in the world.
"All good stories start with bad decisions."

THE KINDER POISON
Rebel of the Sands by Alwyn Hamilton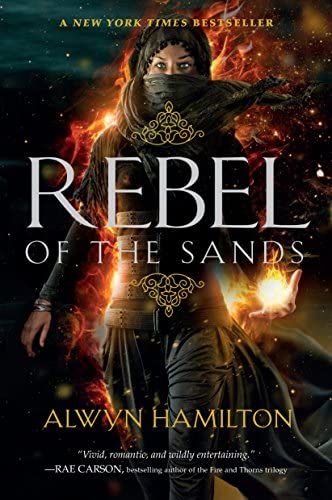 Mortals rule the desert nation of Miraji, but mythical beasts still roam the wild and remote areas, and rumor has it that somewhere, djinn still perform their magic. For humans, it's an unforgiving place, especially if you're poor, orphaned, or female. Amani Al'Hiza is all three. She's a gifted gunslinger with perfect aim, but she can't shoot her way out of Dustwalk, the back-country town where she's destined to wind up wed or dead. Then she meets Jin, a rakish foreigner, in a shooting contest, and sees him as the perfect escape route. But though she's spent years dreaming of leaving Dustwalk, she never imagined she'd gallop away on mythical horse—or that it would take a foreign fugitive to show her the heart of the desert she thought she knew.
"I was a desert girl. I thought I knew heat. I was wrong."

REBEL OF THE SANDS
The Wrath and the Dawn by Renee Ahdieh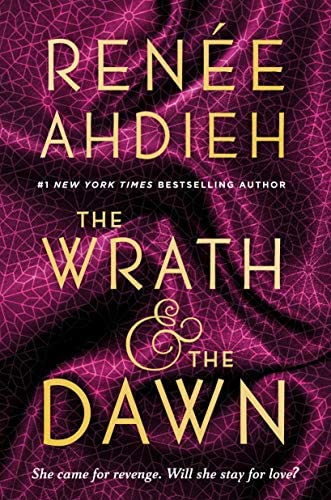 One Life to One Dawn. In a land ruled by a murderous boy-king, each dawn brings heartache to a new family. Khalid, the eighteen-year-old Caliph of Khorasan, is a monster. Each night he takes a new bride only to have a silk cord wrapped around her throat come morning. When sixteen-year-old Shahrzad's dearest friend falls victim to Khalid, Shahrzad vows vengeance and volunteers to be his next bride. Shahrzad is determined not only to stay alive, but to end the caliph's reign of terror once and for all. Night after night, Shahrzad beguiles Khalid, weaving stories that enchant, ensuring her survival, though she knows each dawn could be her last. But something she never expected begins to happen: Khalid is nothing like what she'd imagined him to be. This monster is a boy with a tormented heart. Incredibly, Shahrzad finds herself falling in love. How is this possible? It's an unforgivable betrayal. Still, Shahrzad has come to understand all is not as it seems in this palace of marble and stone. She resolves to uncover whatever secrets lurk and, despite her love, be ready to take Khalid's life as retribution for the many lives he's stolen. Can their love survive this world of stories and secrets?
"I know love is fragile. And loving someone like you is near impossible. Like holding something shattered through a raging sandstorm. If you want her to love you, shelter her from that storm…And make certain that storm isn't you."

THE WRATH AND THE DAWN
The Host by Stephanie Meyer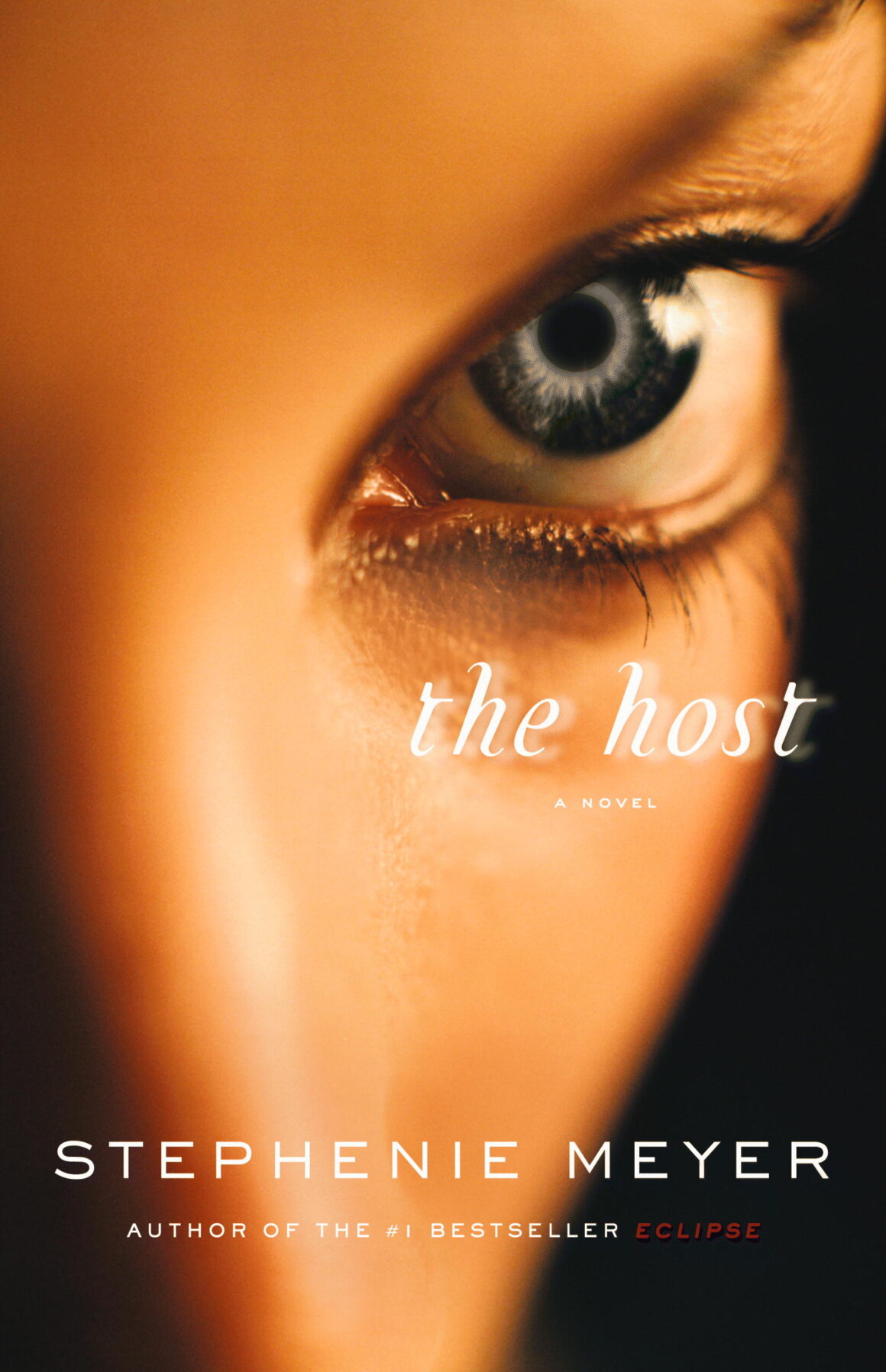 Melanie Stryder refuses to fade away. The earth has been invaded by a species that take over the minds of human hosts while leaving their bodies intact. Wanderer, the invading "soul" who has been given Melanie's body, didn't expect to find its former tenant refusing to relinquish possession of her mind. As Melanie fills Wanderer's thoughts with visions of Jared, a human who still lives in hiding, Wanderer begins to yearn for a man she's never met. Reluctant allies, Wanderer and Melanie set off to search for the man they both love.
"It's not the face, but the expressions on it. It's not the voice, but what you say. It's not how you look in that body, but the thing you do with it. You are beautiful."

THE HOST
The City of Brass by S.A. Chakraborty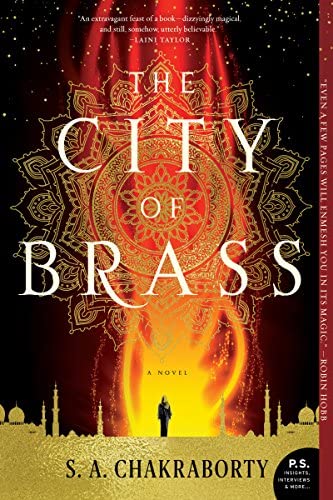 Nahri has never believed in magic. Certainly, she has power; on the streets of 18th century Cairo, she's a con woman of unsurpassed talent. But she knows better than anyone that the trade she uses to get by—palm readings, zars, healings—are all tricks, sleights of hand, learned skills; a means to the delightful end of swindling Ottoman nobles. But when Nahri accidentally summons an equally sly, darkly mysterious djinn warrior to her side during one of her cons, she's forced to accept that the magical world she thought only existed in childhood stories is real. For the warrior tells her a new tale: across hot, windswept sands teeming with creatures of fire, and rivers where the mythical marid sleep; past ruins of once-magnificent human metropolises, and mountains where the circling hawks are not what they seem, lies Daevabad, the legendary city of brass, a city to which Nahri is irrevocably bound. In that city, behind gilded brass walls laced with enchantments, behind the six gates of the six djinn tribes, old resentments are simmering. And when Nahri decides to enter this world, she learns that true power is fierce and brutal. That magic cannot shield her from the dangerous web of court politics. That even the cleverest of schemes can have deadly consequences. After all, there is a reason they say be careful what you wish for…
"Greatness takes time, Banu Nahida. Often the mightiest things have the humblest beginnings."

THE CITY OF BRASS
We Hunt the Flame by Hafsah Faizal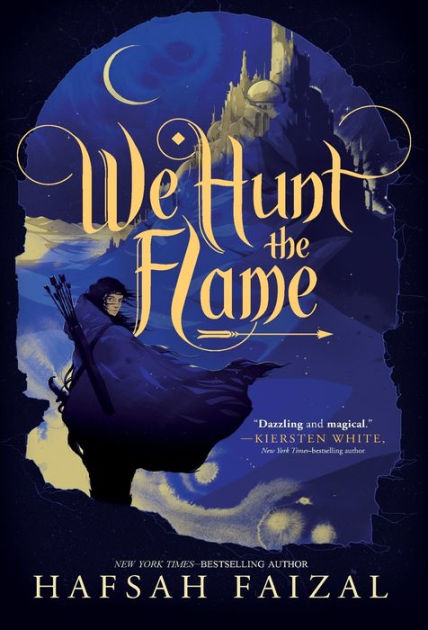 People lived because she killed. People died because he lived. Zafira is the Hunter, disguising herself as a man when she braves the cursed forest of the Arz to feed her people. Nasir is the Prince of Death, assassinating those foolish enough to defy his autocratic father, the sultan. If Zafira was exposed as a girl, all of her achievements would be rejected; if Nasir displayed his compassion, his father would punish him in the most brutal of ways. Both Zafira and Nasir are legends in the kingdom of Arawiya–but neither wants to be. War is brewing, and the Arz sweeps closer with each passing day, engulfing the land in shadow. When Zafira embarks on a quest to uncover a lost artifact that can restore magic to her suffering world and stop the Arz, Nasir is sent by the sultan on a similar mission: retrieve the artifact and kill the Hunter. But an ancient evil stirs as their journey unfolds–and the prize they seek may pose a threat greater than either can imagine.
"Be as victorious as the name I have given you, and bring the desert to its knees."

WE HUNT THE FLAME
Tiger Queen by Annie Sullivan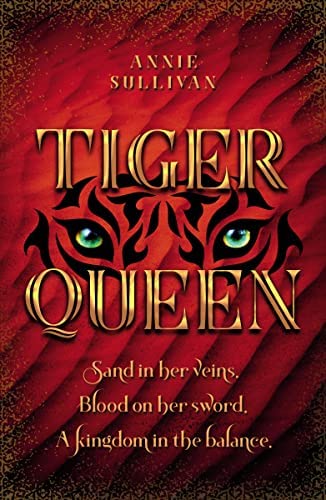 In the mythical desert kingdom of Achra, an ancient law forces sixteen-year-old Princess Kateri to fight in the arena to prove her right to rule. For Kateri, winning also means fulfilling a promise to her late mother that she would protect her people, who are struggling through windstorms and drought. The situation is worsened by the gang of Desert Boys that frequently raids the city wells, forcing the king to ration what little water is left. The punishment for stealing water is a choice between two doors: behind one lies freedom, and behind the other is a tiger. But when Kateri's final opponent is announced, she knows she cannot win. In desperation, she turns to the desert and the one person she never thought she'd side with. What Kateri discovers twists her world—and her heart—upside down. Her future is now behind two doors—only she's not sure which holds the key to keeping her kingdom and which releases the tiger.
"The desert doesn't scare me. I am my father's daughter, and Tamlin's blood is in my veins just as it was in my ancestors'. He faced the desert and lived, and so will I."

TIGER QUEEN
Empire of Sand by Tasha Suri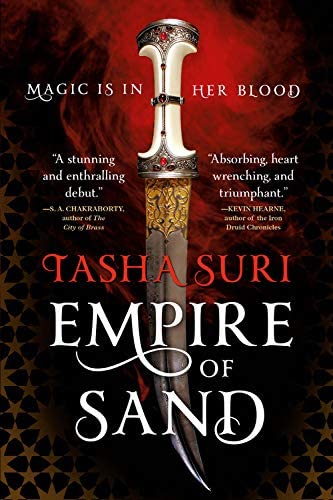 A nobleman's daughter with magic in her blood. An empire built on the dreams of enslaved gods. Empire of Sand is Tasha Suri's captivating, Mughal India-inspired debut fantasy. The Amrithi are outcasts; nomads descended of desert spirits, they are coveted and persecuted throughout the Empire for the power in their blood. Mehr is the illegitimate daughter of an imperial governor and an exiled Amrithi mother she can barely remember, but whose face and magic she has inherited. When Mehr's power comes to the attention of the Emperor's most feared mystics, she must use every ounce of will, subtlety, and power she possesses to resist their cruel agenda. Should she fail, the gods themselves may awaken seeking vengeance…
"No vow, no matter what it compels from me, will be more important than the one I've made to love you."

empire of Sand
Dune by Frank Herbert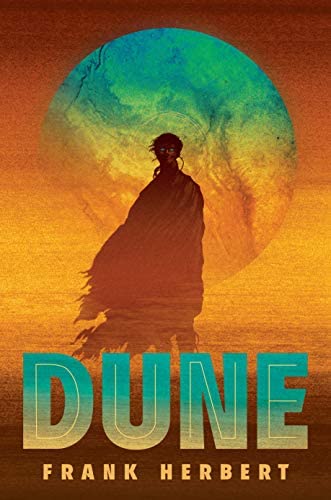 Set on the desert planet Arrakis, Dune is the story of the boy Paul Atreides, heir to a noble family tasked with ruling an inhospitable world where the only thing of value is the "spice" melange, a drug capable of extending life and enhancing consciousness. Coveted across the known universe, melange is a prize worth killing for… When House Atreides is betrayed, the destruction of Paul's family will set the boy on a journey toward a destiny greater than he could ever have imagined. And as he evolves into the mysterious man known as Muad'Dib, he will bring to fruition humankind's most ancient and unattainable dream.
"I must not fear. Fear is the mind-killer. Fear is the little-death that brings total obliteration. I will face my fear. I will permit it to pass over me and through me. And when it has gone past I will turn the inner eye to see its path. Where the fear has gone there will be nothing. Only I will remain."

dune
The Stardust Thief by Chelsea Abdullah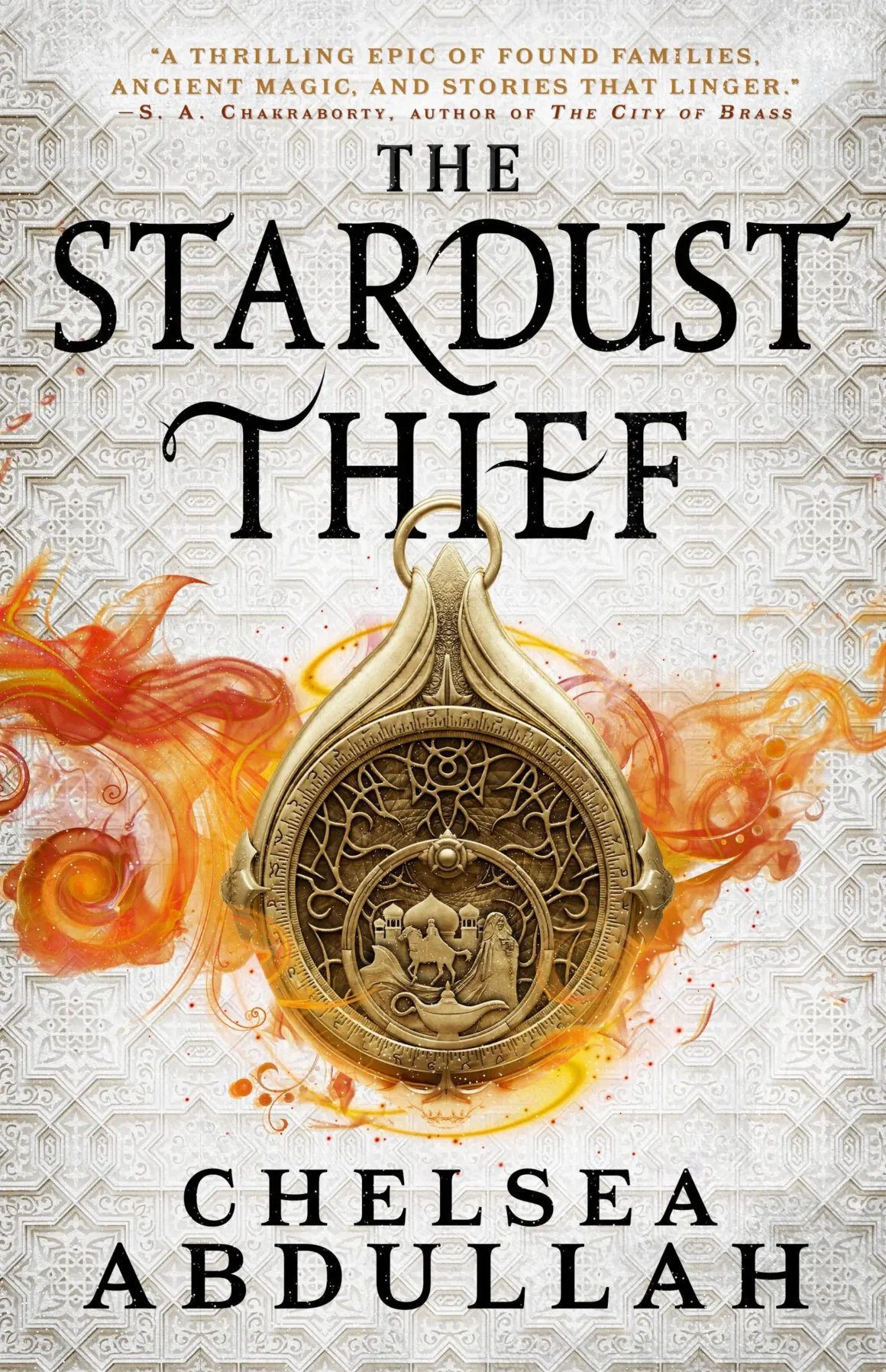 Neither here nor there, but long ago… Loulie al-Nazari is the Midnight Merchant: a criminal who, with the help of her jinn bodyguard, hunts and sells illegal magic. When she saves the life of a cowardly prince, she draws the attention of his powerful father, the sultan, who blackmails her into finding an ancient lamp that has the power to revive the barren land—at the cost of sacrificing all jinn. With no choice but to obey or be executed, Loulie journeys with the sultan's oldest son to find the artifact. Aided by her bodyguard, who has secrets of his own, they must survive ghoul attacks, outwit a vengeful jinn queen, and confront a malicious killer from Loulie's past. And, in a world where story is reality and illusion is truth, Loulie will discover that everything—her enemy, her magic, even her own past—is not what it seems, and she must decide who she will become in this new reality.
"Some things are out of our control. You know that just as well as I. All we can do is make choices based on the cards fate deals us. But so long as fate allows me to stay with you, I will not leave you, Loulie. That is a promise."

THE STARDUST THIEF
LET'S CHAT IN THE COMMENTS
Are there other books with desert settings that you'd recommend to readers? Have you read and of the ones I listed above? What did you think of them, or which was your favorite? What's your favorite aspect of desert settings?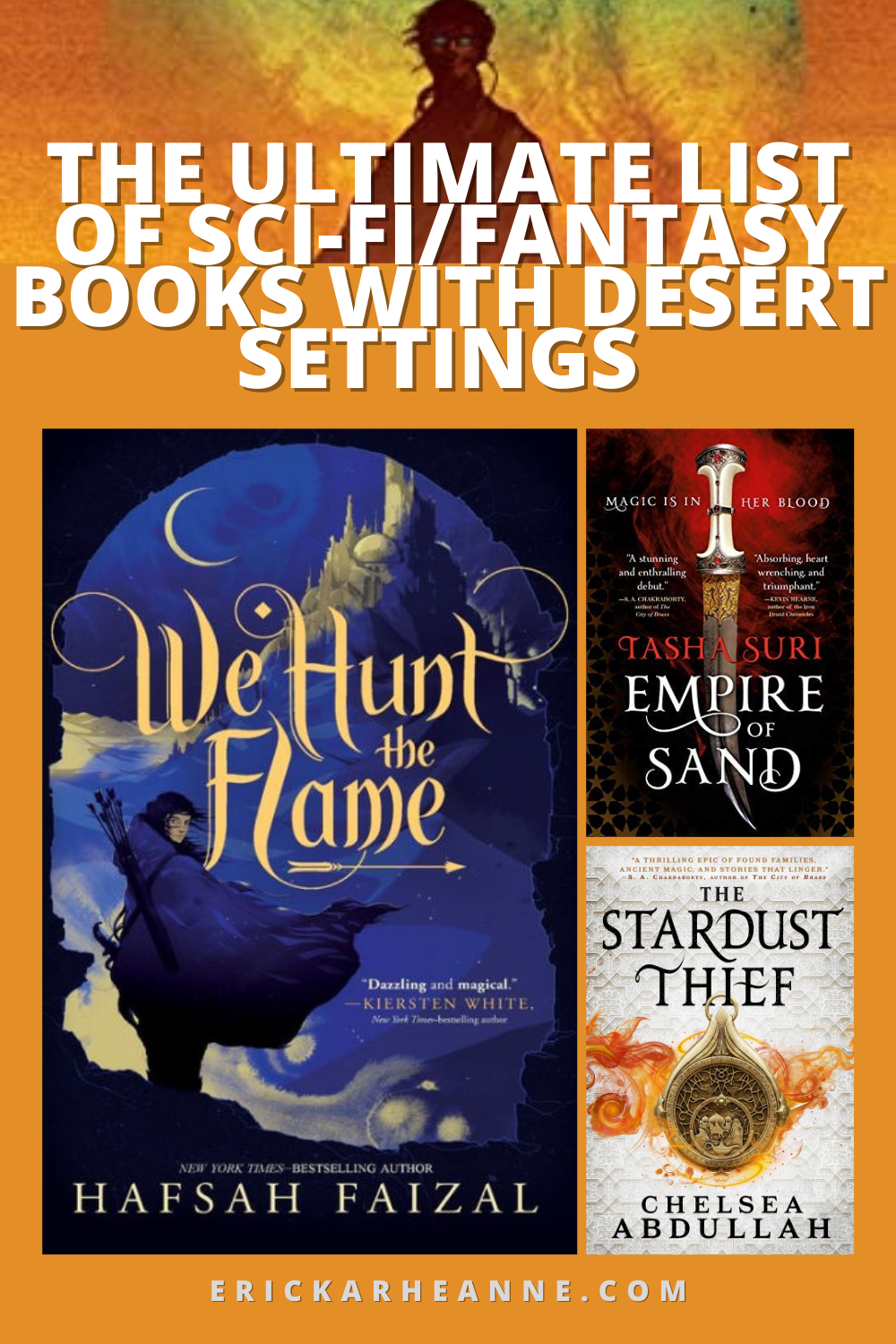 Related: My list of fantasy books with sea settings.