There's something about sea settings that I just can't get enough of. Whether it's mermaids/sirens or pirates or even a PeterPan/Captain Hook retelling, I am always yearning for more stories involving the sea. Thus, I've compiled this list of 8 fantasy books with settings involving the sea, or other bodies of water.
Disclosure: This post may contain affiliate links, meaning I get a commission if you decide to make a purchase through my links, at no extra cost to you!
Daughter of the Pirate King by Tricia Levenseller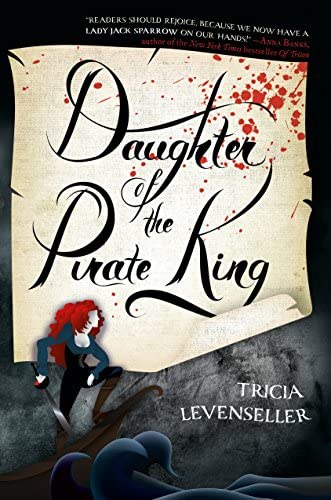 There will be plenty of time for me to beat him soundly once I've gotten what I came for. Sent on a mission to retrieve an ancient hidden map—the key to a legendary treasure trove—seventeen-year-old pirate captain Alosa deliberately allows herself to be captured by her enemies, giving her the perfect opportunity to search their ship. More than a match for the ruthless pirate crew, Alosa has only one thing standing between her and the map: her captor, the unexpectedly clever and unfairly attractive first mate, Riden. But not to worry, for Alosa has a few tricks up her sleeve, and no lone pirate can stop the Daughter of the Pirate King.
"Lass, you've the face of an angel but the tongue of a snake."

daughter of the pirate king
The Girl Who Fell Beneath the Sea by Axie Oh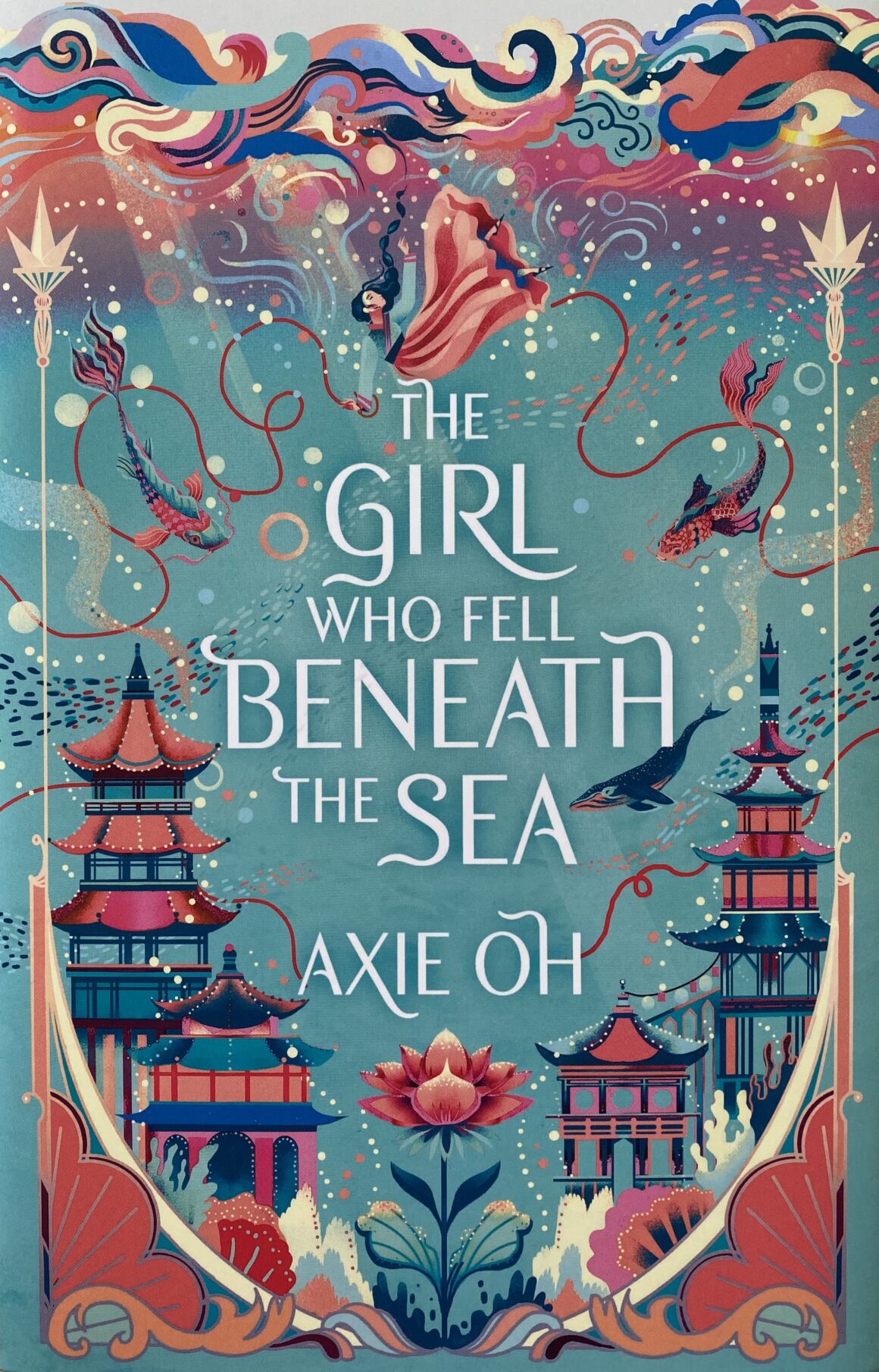 Deadly storms have ravaged Mina's homeland for generations. Floods sweep away entire villages, while bloody wars are waged over the few remaining resources. Her people believe the Sea God, once their protector, now curses them with death and despair. In an attempt to appease him, each year a beautiful maiden is thrown into the sea to serve as the Sea God's bride, in the hopes that one day the "true bride" will be chosen and end the suffering. Many believe that Shim Cheong, the most beautiful girl in the village—and the beloved of Mina's older brother Joon—may be the legendary true bride. But on the night Cheong is to be sacrificed, Joon follows Cheong out to sea, even knowing that to interfere is a death sentence. To save her brother, Mina throws herself into the water in Cheong's stead. Swept away to the Spirit Realm, a magical city of lesser gods and mythical beasts, Mina seeks out the Sea God, only to find him caught in an enchanted sleep. With the help of a mysterious young man named Shin—as well as a motley crew of demons, gods and spirits—Mina sets out to wake the Sea God and bring an end to the killer storms once and for all. But she doesn't have much time: A human cannot live long in the land of the spirits. And there are those who would do anything to keep the Sea God from waking…
"I was angry at the fate I'd been given. Because I realised that in order for you to have what you want, I'd have to lose the only thing I've ever wanted."

the girl who fell beneath the sea
All the Stars and Teeth by Adalyn Grace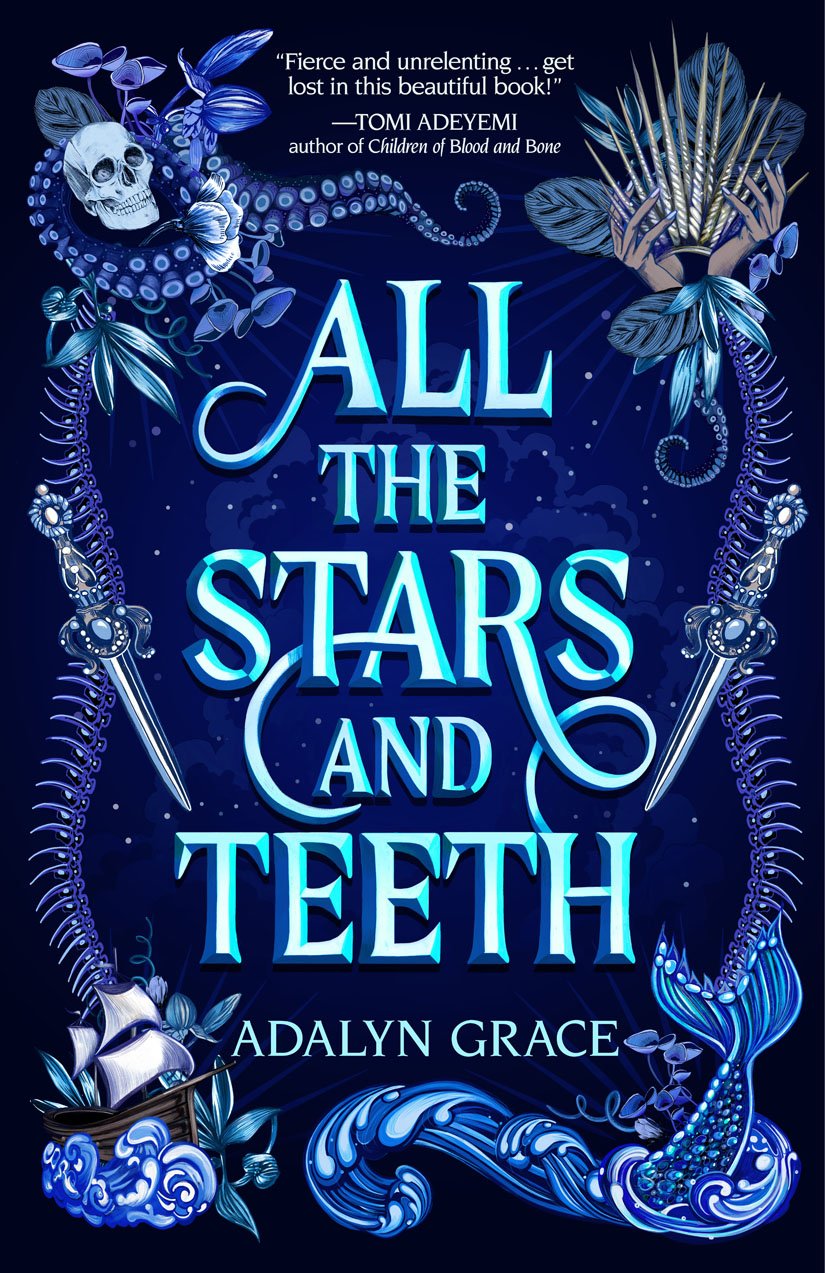 Set in a kingdom where danger lurks beneath the sea, mermaids seek vengeance with song, and magic is a choice. She will reign. As princess of the island kingdom Visidia, Amora Montara has spent her entire life training to be High Animancer — the master of souls. The rest of the realm can choose their magic, but for Amora, it's never been a choice. To secure her place as heir to the throne, she must prove her mastery of the monarchy's dangerous soul magic. When her demonstration goes awry, Amora is forced to flee. She strikes a deal with Bastian, a mysterious pirate: he'll help her prove she's fit to rule, if she'll help him reclaim his stolen magic. But sailing the kingdom holds more wonder — and more peril — than Amora anticipated. A destructive new magic is on the rise, and if Amora is to conquer it, she'll need to face legendary monsters, cross paths with vengeful mermaids, and deal with a stow-away she never expected… or risk the fate of Visidia and lose the crown forever. I am the right choice. The only choice. And I will protect my kingdom.
"He's not like anyone I've seen before – he's molded by the world, crafted by travel and adventure. There are stories in those eyes, but I don't fall for them easily."

all the stars and teeth
Fable by Adrienne Young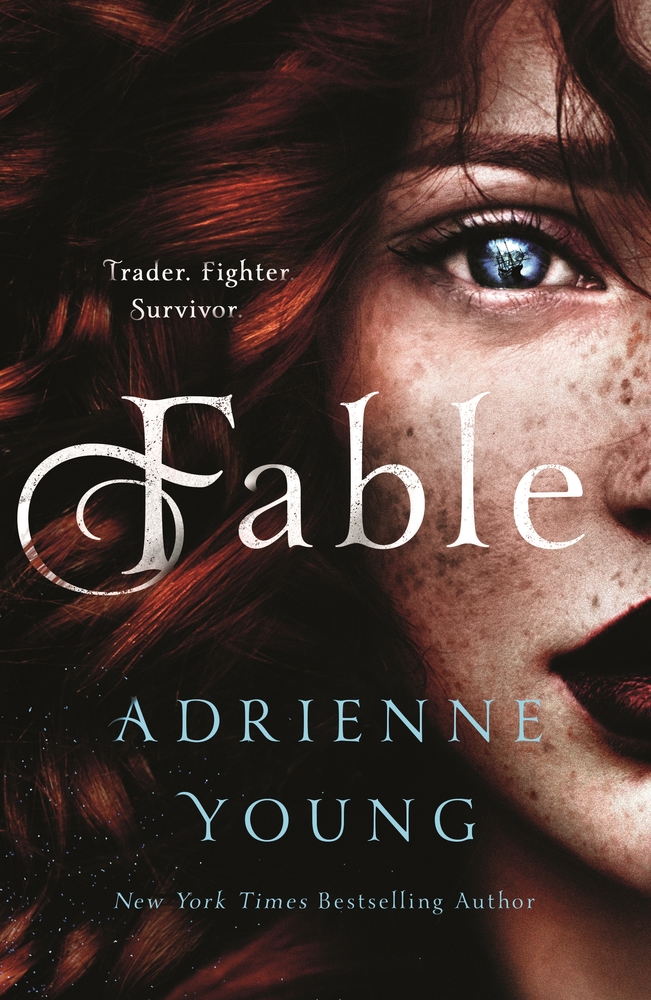 For seventeen-year-old Fable, the daughter of the most powerful trader in the Narrows, the sea is the only home she has ever known. It's been four years since the night she watched her mother drown during an unforgiving storm. The next day her father abandoned her on a legendary island filled with thieves and little food. To survive she must keep to herself, learn to trust no one, and rely on the unique skills her mother taught her. The only thing that keeps her going is the goal of getting off the island, finding her father, and demanding her rightful place beside him and his crew. To do so Fable enlists the help of a young trader named West to get her off the island and across the Narrows to her father. But her father's rivalries and the dangers of his trading enterprise have only multiplied since she last saw him, and Fable soon finds that West isn't who he seems. Together, they will have to survive more than the treacherous storms that haunt the Narrows if they're going to stay alive.
"Home was a ship that was at the bottom of the sea, where my mother's bones lay sleeping."

FABLE
Skin of the Sea by Natasha Bowen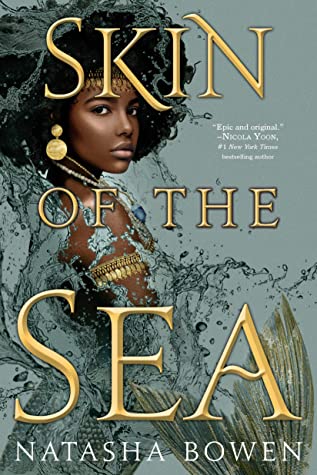 A way to survive. A way to serve. A way to save. Simi prayed to the gods, once. Now she serves them as Mami Wata–a mermaid–collecting the souls of those who die at sea and blessing their journeys back home. But when a living boy is thrown overboard, Simi goes against an ancient decree and does the unthinkable–she saves his life. And punishment awaits those who dare to defy the gods. To protect the other Mami Wata, Simi must journey to the Supreme Creator to make amends. But all is not as it seems. There's the boy she rescued, who knows more than he should. And something is shadowing Simi, something that would rather see her fail . . . Danger lurks at every turn, and as Simi draws closer, she must brave vengeful gods, treacherous lands, and legendary creatures. Because if she fails, she risks not only the fate of all Mami Wata, but also the world as she knows it.
"Because if you act on loving a human, your form will be revoked and you will be nothing but foam upon the sea."

skin of the sea
These Rebel Waves by Sara Raasch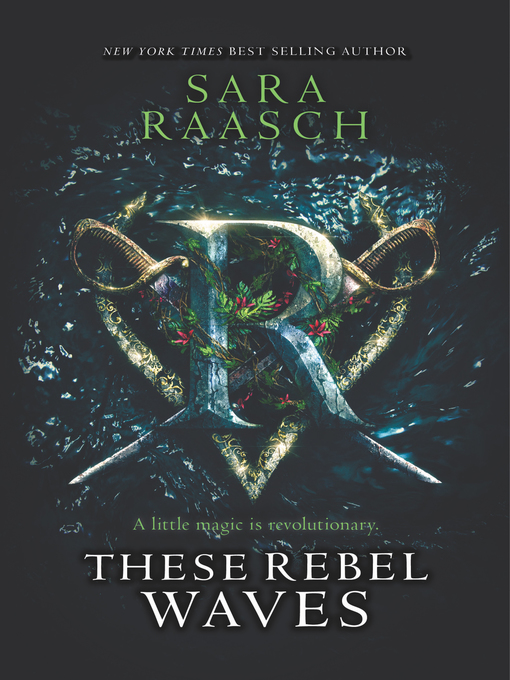 Adeluna is a soldier. Five years ago, she helped the magic-rich island of Grace Loray overthrow its oppressor, Argrid, a country ruled by religion. But adjusting to postwar life has not been easy. When an Argridian delegate vanishes during peace talks with Grace Loray's new Council, Argrid demands brutal justice—but Lu suspects something more dangerous is at work. Devereux is a pirate. As one of the outlaws called stream raiders who run rampant on Grace Loray, he pirates the island's magic plants and sells them on the black market. But after Argrid accuses raiders of the diplomat's abduction, Vex becomes a target. An expert navigator, he agrees to help Lu find the Argridian—but the truth they uncover could be deadlier than any war. Benat is a heretic. The crown prince of Argrid, he harbors a secret obsession with Grace Loray's forbidden magic. When Ben's father, the king, gives him the shocking task of reversing Argrid's fear of magic, Ben has to decide if one prince can change a devout country—or if he's building his own pyre. As conspiracies arise, Lu, Vex, and Ben will have to decide who they really are . . . and what they are willing to become for peace.
"My sister used to say you could tell a person's character by what they considered their weaknesses, rather than their strengths."

these rebel waves
To Kill a Kingdom by Alexandra Christo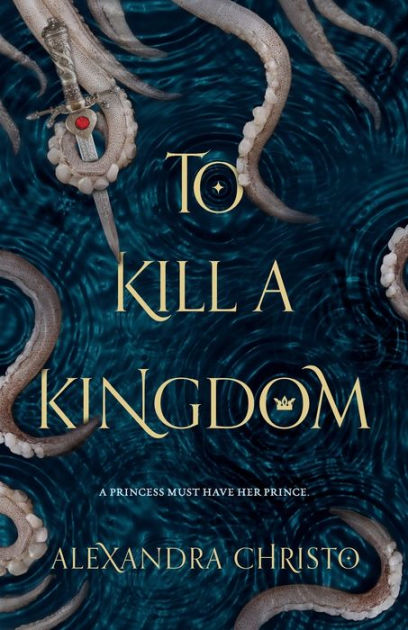 Princess Lira is siren royalty and the most lethal of them all. With the hearts of seventeen princes in her collection, she is revered across the sea. Until a twist of fate forces her to kill one of her own. To punish her daughter, the Sea Queen transforms Lira into the one thing they loathe most—a human. Robbed of her song, Lira has until the winter solstice to deliver Prince Elian's heart to the Sea Queen or remain a human forever. The ocean is the only place Prince Elian calls home, even though he is heir to the most powerful kingdom in the world. Hunting sirens is more than an unsavory hobby—it's his calling. When he rescues a drowning woman in the ocean, she's more than what she appears. She promises to help him find the key to destroying all of sirenkind for good—But can he trust her? And just how many deals will Elian have to barter to eliminate mankind's greatest enemy?
"Technically, I'm a murderer, but I like to think that's one of my better qualities."

To kill a kingdom
Blackhearts by Nicole Castroman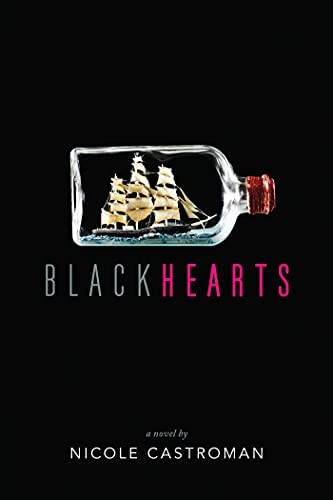 Blackbeard the pirate was known for striking fear in the hearts of the bravest of sailors. But once he was just a young man who dreamed of leaving his rigid life behind to chase adventure in faraway lands. Nothing could stop him—until he met the one girl who would change everything. Edward "Teach" Drummond, son of one of Bristol's richest merchants, has just returned from a year-long journey on the high seas to find his life in shambles. Betrothed to a girl he doesn't love and sick of the high society he was born into, Teach dreams only of returning to the vast ocean he'd begun to call home. There's just one problem: convincing his father to let him leave and never come back. Following her parents' deaths, Anne Barrett is left penniless and soon to be homeless. Though she's barely worked a day in her life, Anne is forced to take a job as a maid in the home of Master Drummond. Lonely days stretch into weeks, and Anne longs for escape. How will she ever realize her dream of sailing to Curaçao—where her mother was born—when she's stuck in England? From the moment Teach and Anne meet, they set the world ablaze. Drawn to each other, they're trapped by society and their own circumstances. Faced with an impossible choice, they must decide to chase their dreams and go, or follow their hearts and stay.
"We could be on opposite sides of the world, but you would still be mine, as I am yours."

blackhearts
LET'S CHAT IN THE COMMENTS
What are your favorite types of sea-inspired stories to read? Do you prefer the location in the sea through characters such as mermaids/sirens; Or do you prefer your characters sailing the sea as pirates? Or do you just prefer a town near the sea?Have you read and of the novels I listed above? What did you think of them, or which was your favorite?