The second largest continent after Asia, Africa is one of the most beautiful and fascinating places on earth! Because of Africa's size, and the amount of countries spanning the continent, it can be a bit overwhelming to decide where to go during your travels.
Here are 10 places to visit in Africa that are absolute must-see countries!
Affiliate links are used in this post. For more about affiliate links, check out my Disclaimer Policy.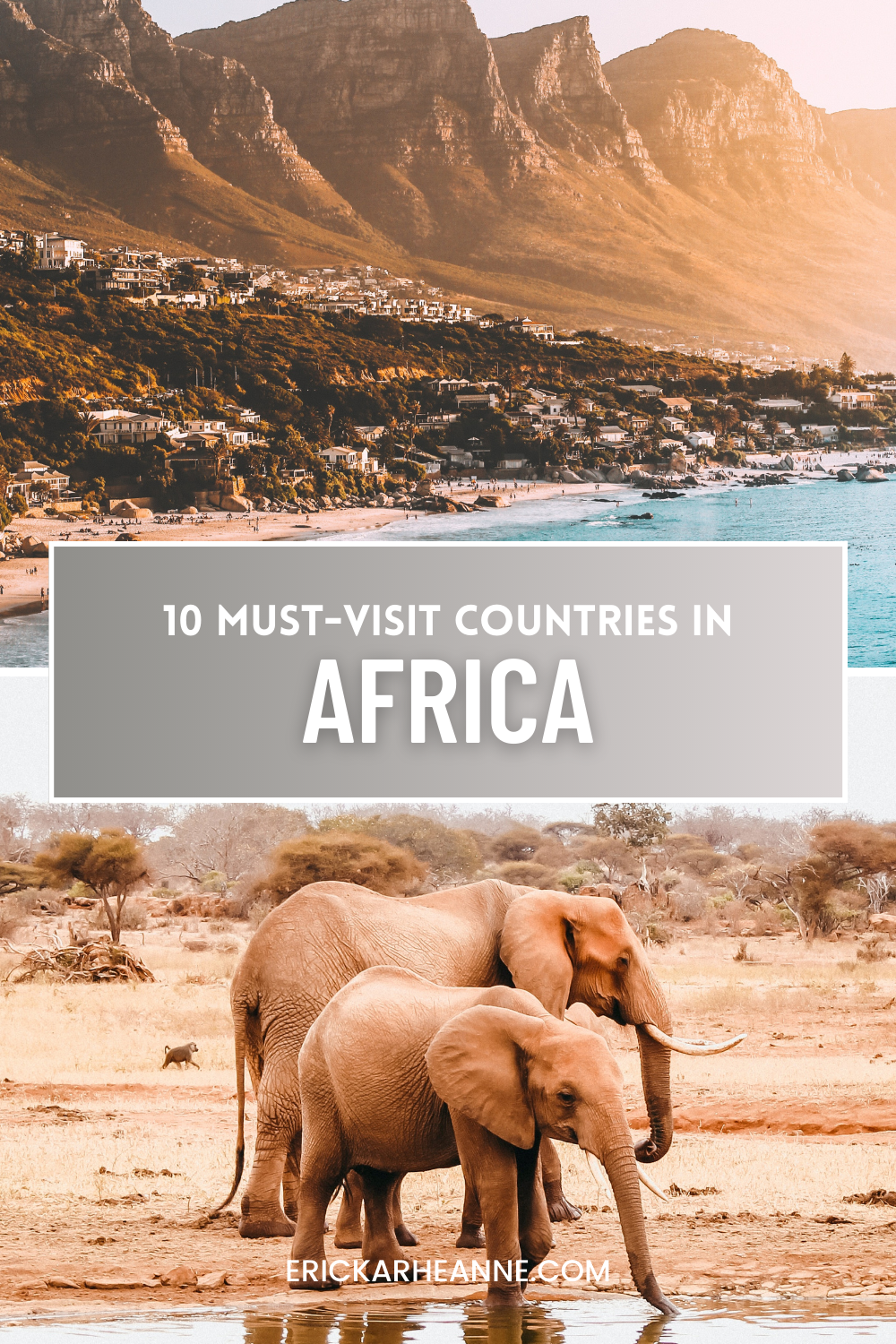 Affiliate links are used in this post. For more about affiliate links, check out my Disclaimer Policy.
---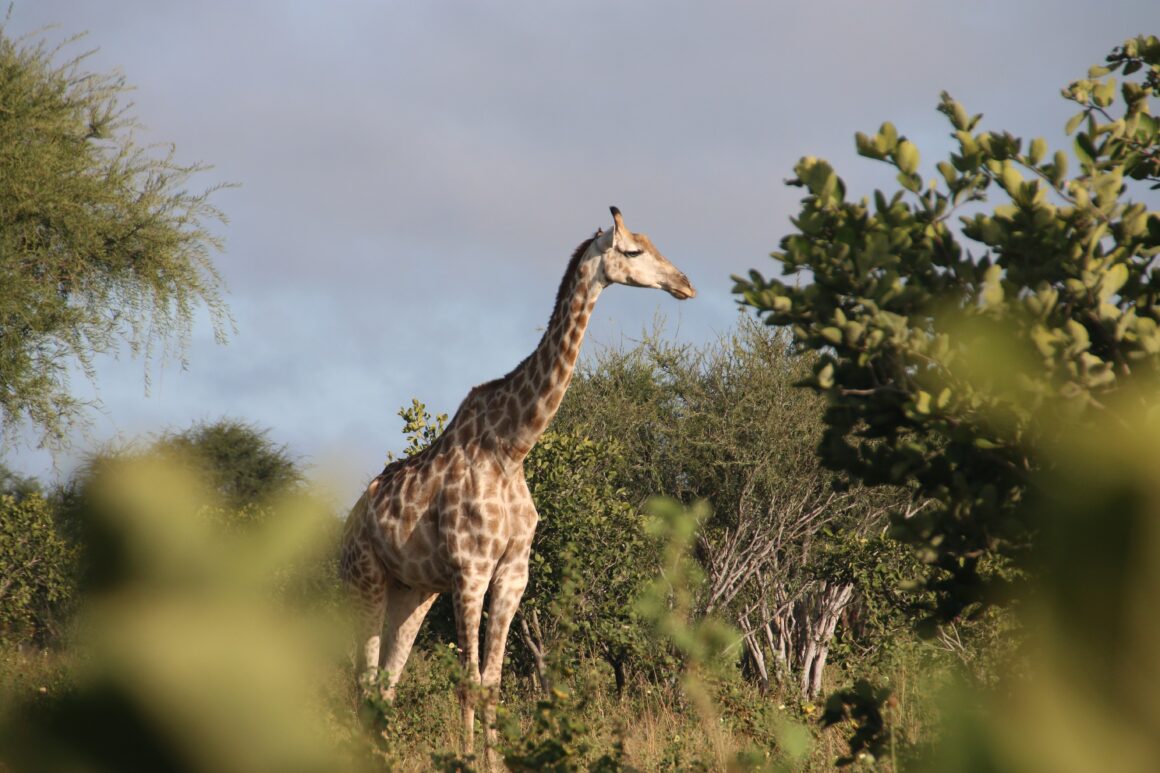 Botswana
Botswana is one of the top safari destinations in Southern Africa! It contains more elephants than anywhere else in the world and has a massive big cat population. Take river cruises in this region and see all the wildlife, including rhinos!
The country contains lush animal habitats and is known for its Kalahari Desert and the Okavango Delta region. Chobe National Park and Tsodilo Hills are some of Botswana's most popular locations, and for good reason!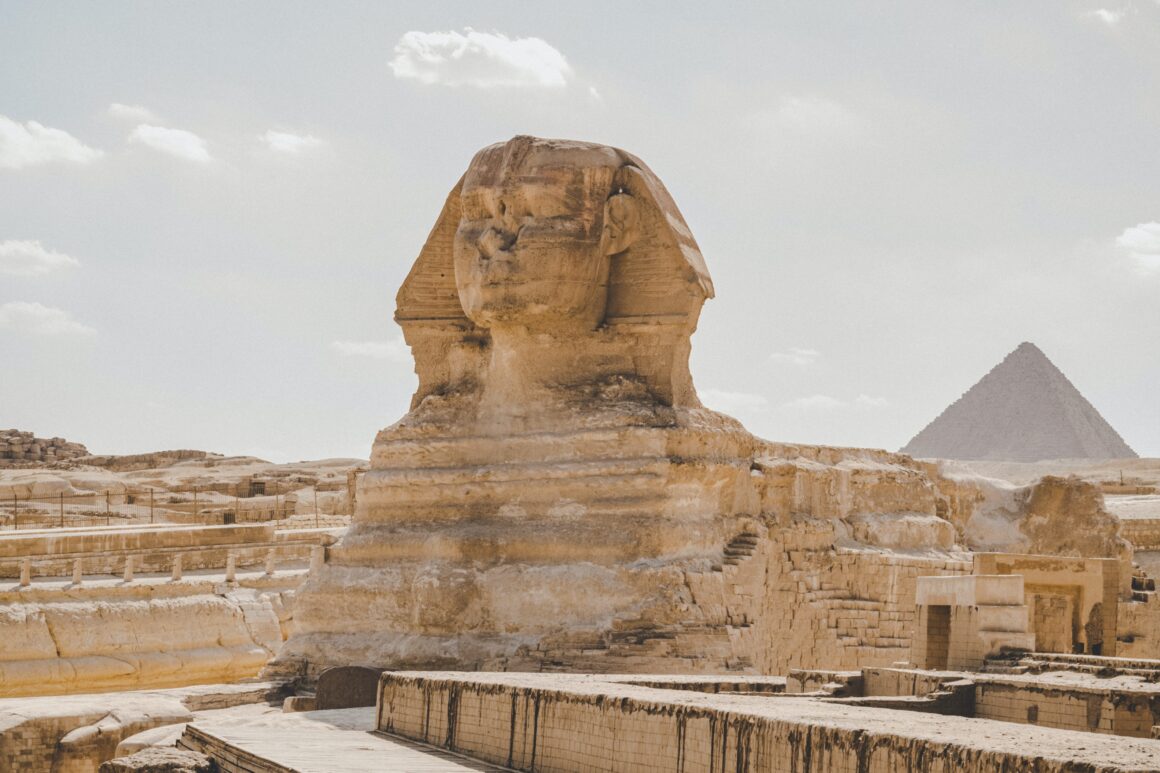 Egypt
Egypt is an absolute no-brainer when it comes to top places to visit in Africa. Linking North Africa to the Middle East, Egypt dates back to the time of the pharaohs! Egypt is the perfect destination for history buffs, rich with ancient monuments including the Giza Pyramids, the Great Sphinx, and several temples.
Aside from the obvious tourist attractions, you could also camp out in the Sahara Desert, cruise along the Nile, disconnect from the world at an ecolodge, scuba dive in the Red or Mediterranean Seas, or explore ancient whale fossils in the desert. The possibilities in this country are literally endless!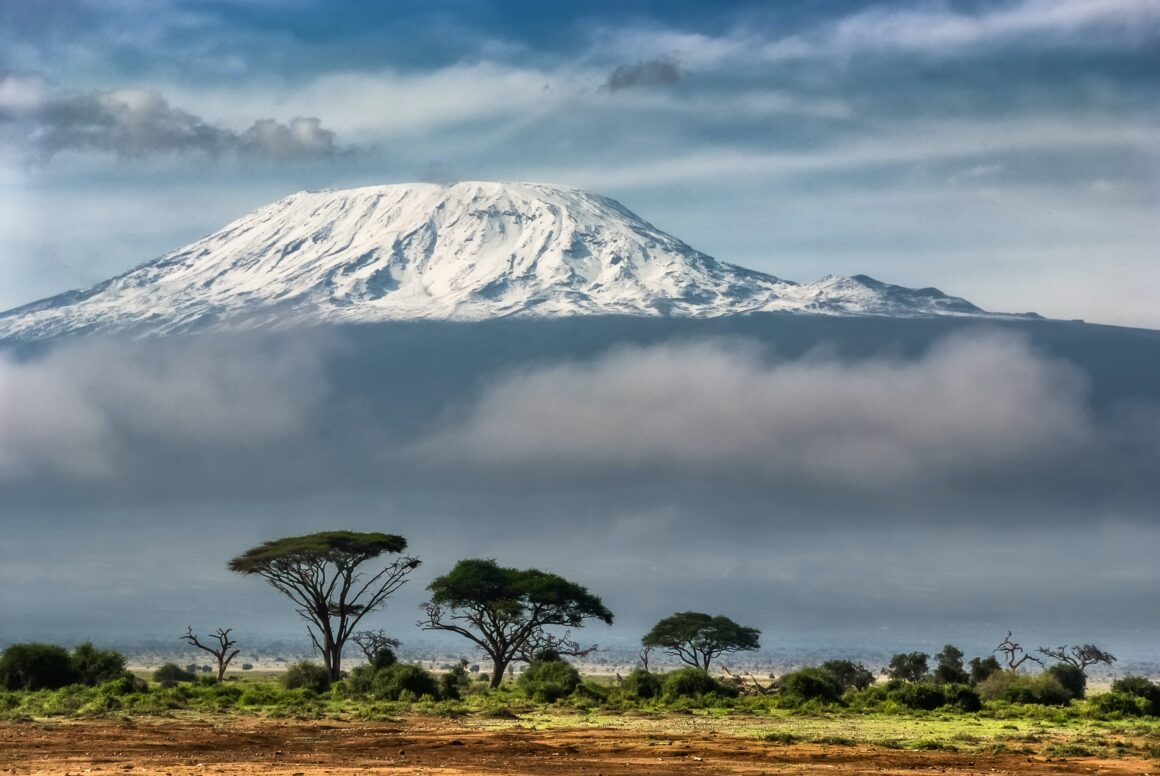 Kenya
The region is one of the most accessible African Safari locations, with some national parks located conveniently close to airports. Kenya is home to several luxury safari lodges, which is a massive reason why many people travel to Kenya. Time your trip to be between July and August to catch the yearly Great Migration in Maasai Mara National Reserve. Two million wildebeest come to Kenya from Tanzania in search of water and vegetation. This is one of the better chances you'll get to spot the Big Five (lion, buffalo, elephant, leopard, and rhino) in their wild habitats!
Kenya boasts many pristine beaches that you absolutely cannot miss! Some of its more popular coastal destinations include Mombasa, Malindi, Diani and Lamu.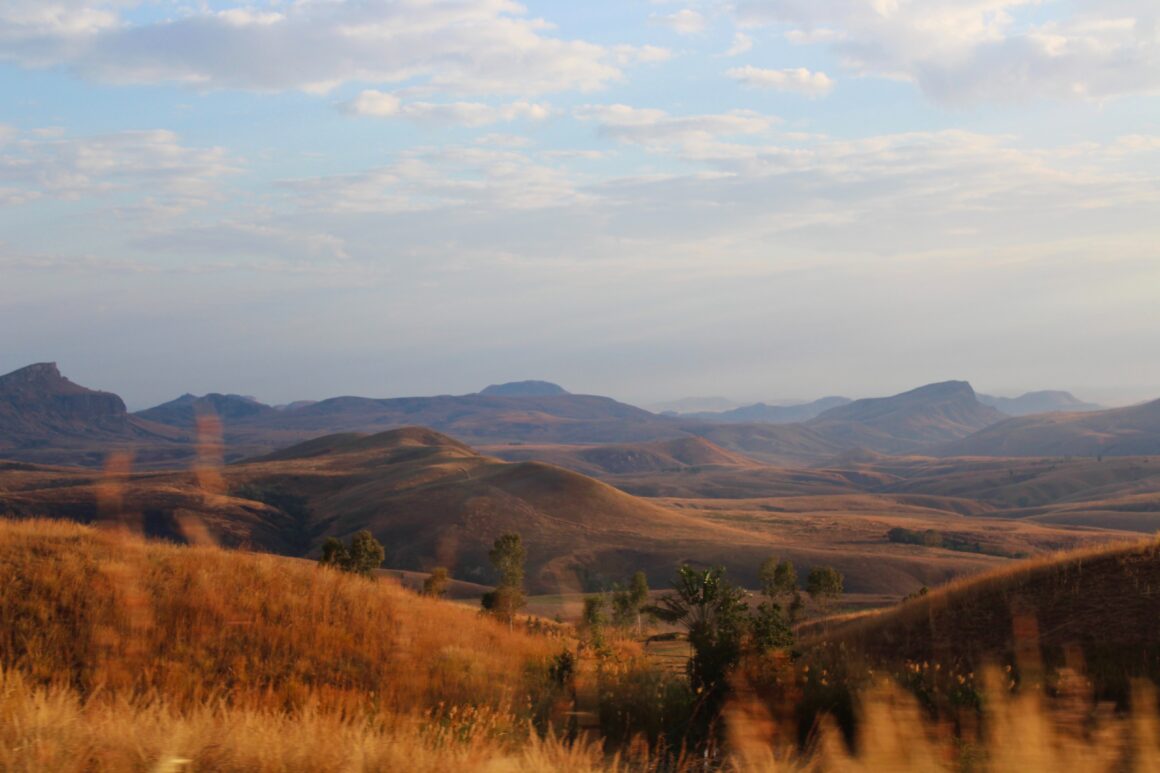 Madagascar
Explore Madagascar's gorgeous white sand beaches, incredible coral reefs, and pristine blue water! Nosy Be Island is a particularly popular destination for beach-lovers headed to Africa. The country is also located close to a whale migration route. Twice a year, the whales are visible from the coast. You can view a pod of humpback whales between July and September from Sainte-Marie island. Baby whales and their mothers frequent the shallow waters near Nosy Be Island from October to December.
Madagascar is one of the poorest countries in the world and there are many volunteer opportunities available with local organizations. Help teach French or English to children, help with scientific research, or work for non-profit organizations caring for sick and impoverished children.
Enjoy Madagascar's natural wonders. See the Lemurs native to the region and the 800 year old baobabs down Baobab Avenue. Fun fact: six out of eight existing baobab species are actually found in Madagascar!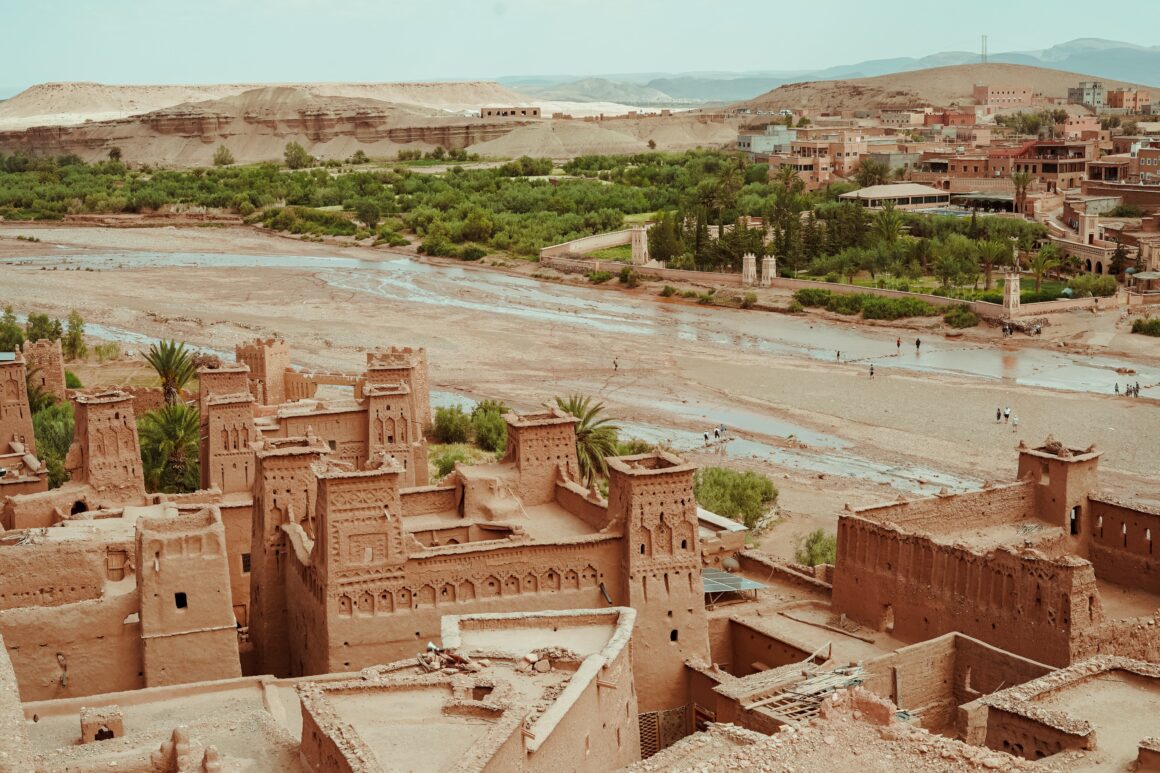 Morocco
Located on the north-western edge of the African continent, Morocco is just a quick flight from Europe! Morocco is a popular tourist destination and the best way to experience North African culture on a budget. Additionally, the Moroccan culture is big on hospitality and known for being one of the most tolerant Arab countries. Therefore, Moroccans are friendly, helpful, and eager to assist anyone in need. They might even befriend you and invite you to tea!
Visit its imperial cities, rugged coastlines, and diverse mountain ranges. Fez, also called the "Mecca of the West" and the "Athens of Africa," is one of the largest cities and most popular tourist destinations in Morocco. It's got an incredible range of historical and architectural sites (definitely check out the Medina of Fez while there).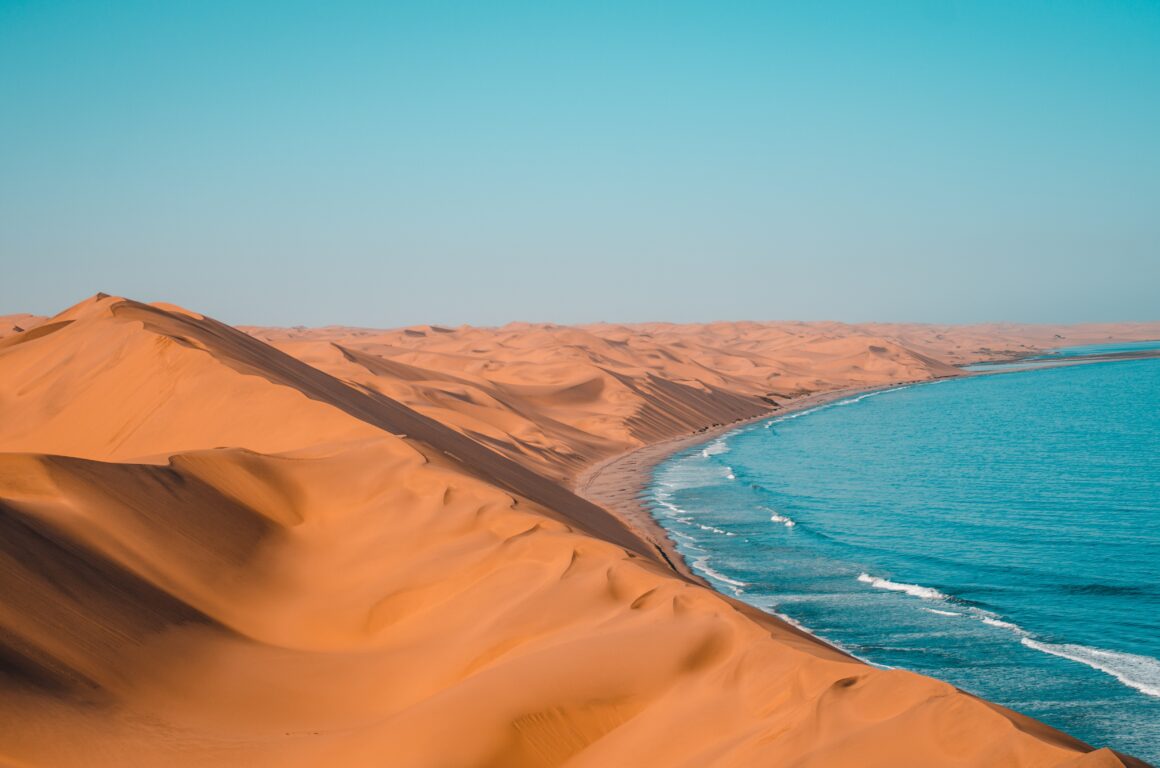 Namibia
Located on the southwestern edge of Africa, Namibia is full of historical sites, incredible wildlife, and natural wonders. Because it's a bit off the beaten path in terms of tourism, this makes it the perfect destination for adventure seekers!
June through October is the best time to visit this region if you're looking to spot Namibia's diverse wildlife! You might catch a Hartmann's zebra, springbok, gemsbok, and desert elephants!
Visit Skeleton Coast to view Namibia's eerie shipwrecks and ghost towns. And because Namibia isn't overdeveloped, you have your pick of rugged landscapes, remote escapes, and immersive local culture!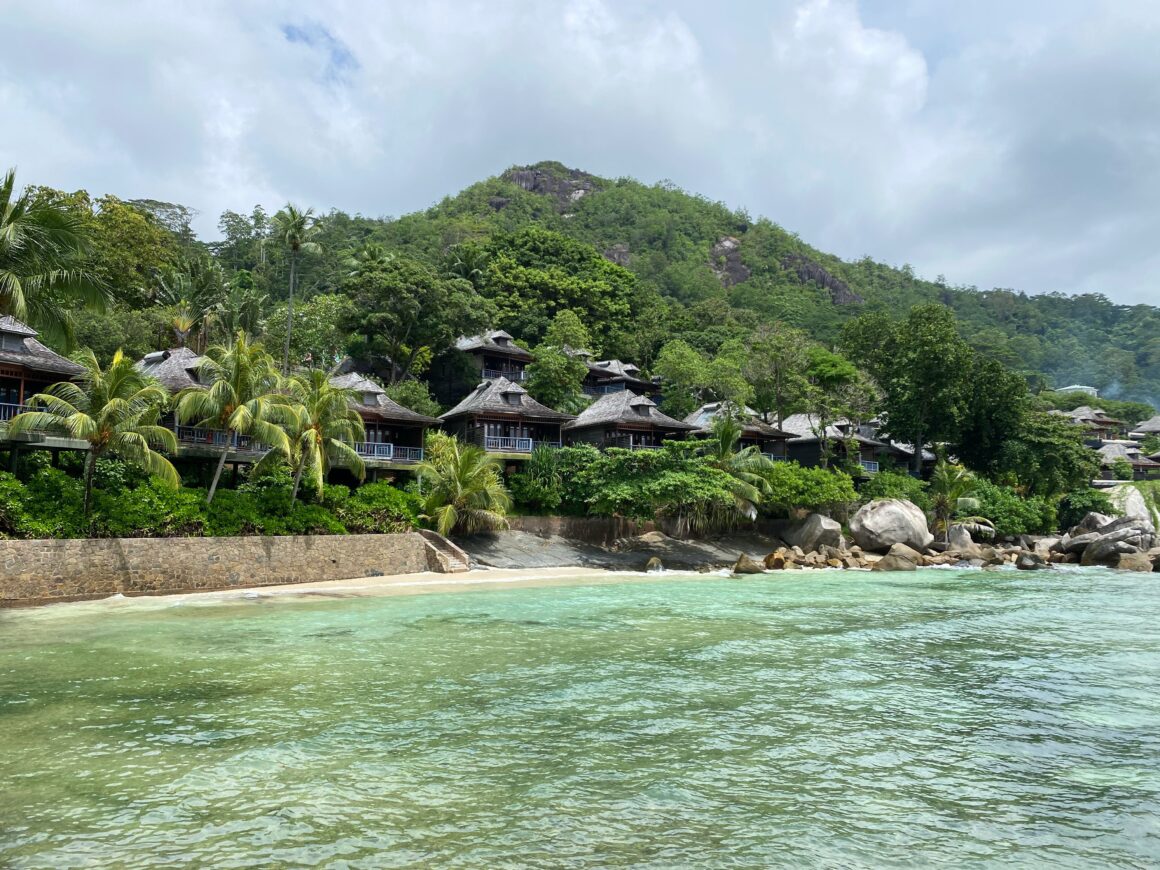 The Seychelles
This is THE BEST location in Africa for beach lovers! The Seychelles offers some of the most diverse diving in the world. Coral gardens are just offshore and the waters are home to wildlife-rich shipwrecks. The main diving islands in The Seychelles are Mahé, La Digue and Praslin.
If you're not a fan of diving, or are interested in what else the region can offer, the beaches are just as unique! The sand is super fine and blindingly white, the water is vibrant blue and warm. And even the most popular beaches are never truly crowded! When looking for the best time to visit The Seychelles, you'll be glad to learn that the weather stays beautiful year round, staying roughly in the 30°C or 80°F range. Even in heavy rain seasons, the rain never lasts long (not even a full day).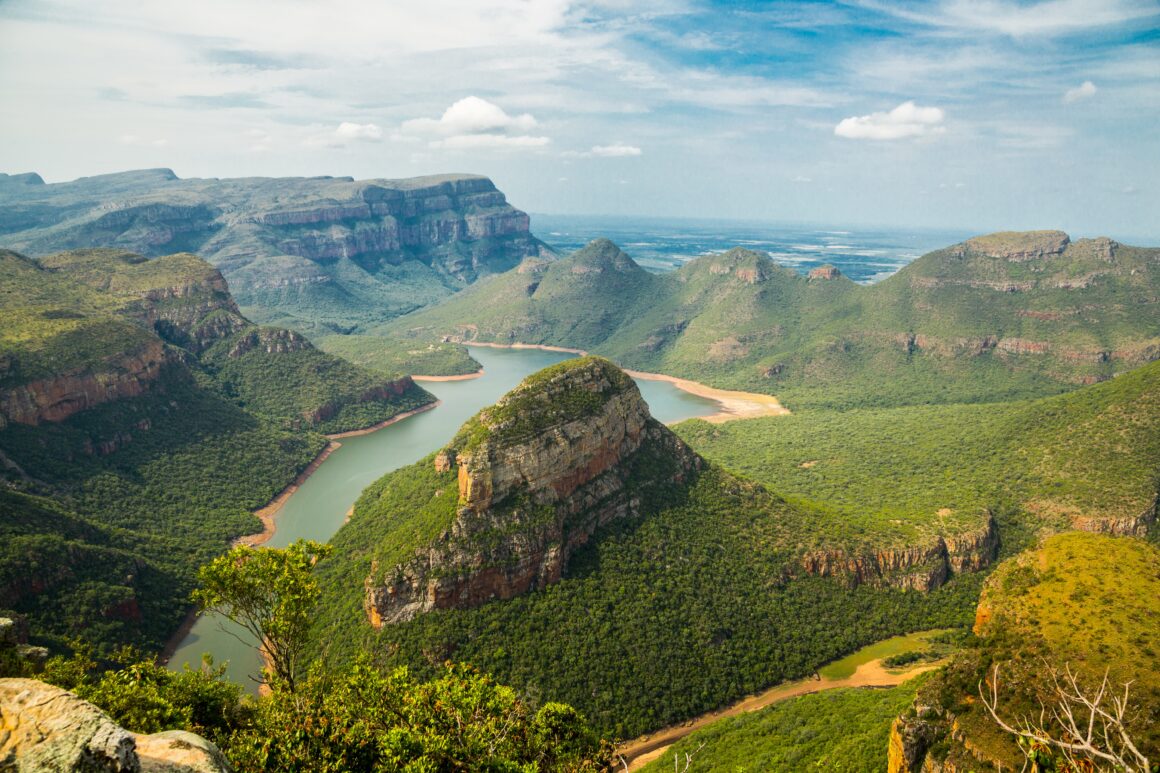 South Africa
Another great African destination for adventure travelers, South Africa is home to amazing shark cage diving, mountain paragliding, and beach blokarting. There is also no language barrier in South Africa as almost everyone speaks English! However, the country actually is home to 11 official languages, making it rich with culture and diversity that you're sure to love.
South Africa's has a long, tumultuous history that is worth exploring and in Johannesburg you can visit the Apartheid Museum, Liliesleaf Museum, and the country's Constitutional Court to learn about its past.
As one of it's three capital cities and South Africa's top tourist destination, the seaside city of Cape Town is a must-see destination when traveling to this region! You can take one of the most luxurious trains in the world for a scenic 27 hour train ride from Pretoria to Cape Town. Explore the famous Table Mountain National Park, its beautiful coast lines, amazing scenery, and immersive waterfront area.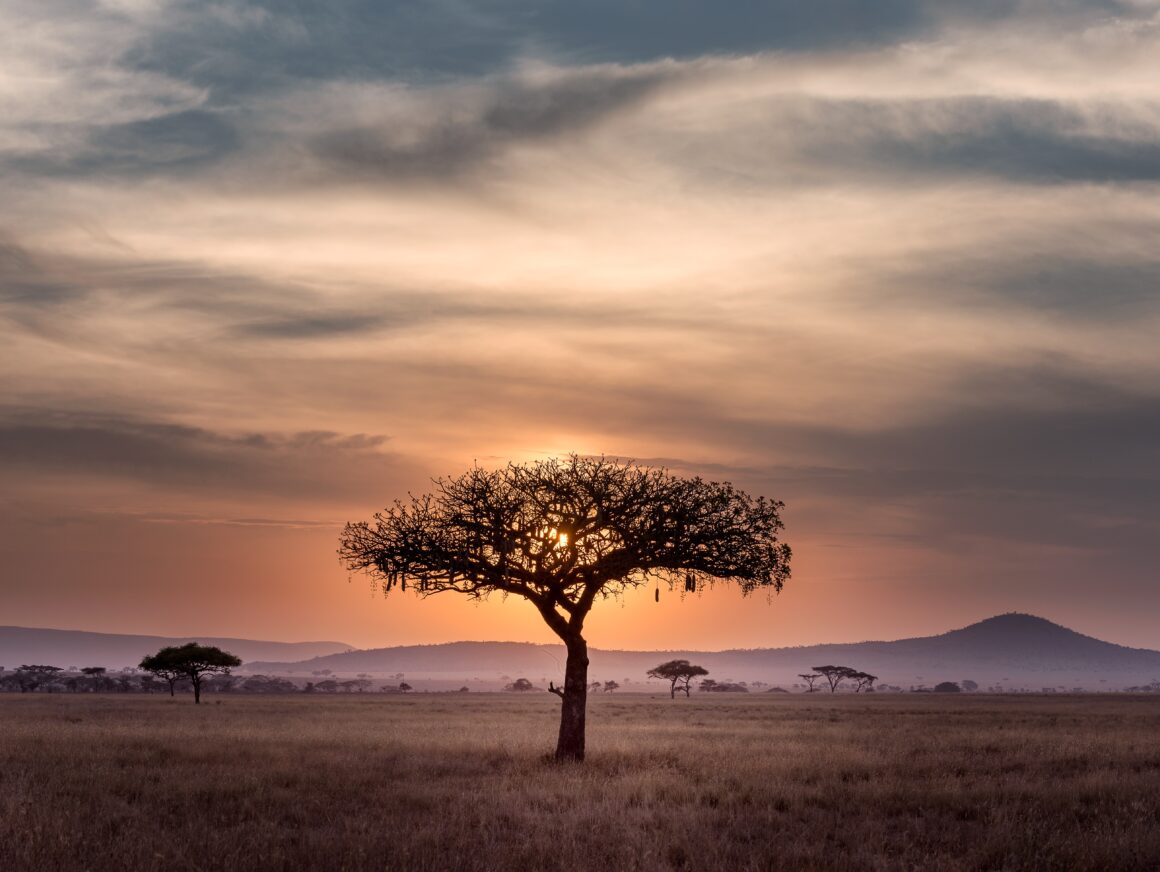 Tanzania
Tanzania is home to Mount Kilimanjaro, Africa's tallest mountain at nearly 20,000 feet tall and is actually the largest free-standing mountain in the world (this means it's not part of a mountain range).
The region also claims some of the world's most treasured national parks. This includes the Selous Game Reserve, which is the world's largest. Visit the chimpanzees in Mahale Mountains National Park or view the expanses of savannah and grassy plains of Serengeti National Park. Serengeti is home to some of the most sought-after species such as lions, cheetahs, giraffes, and elephants!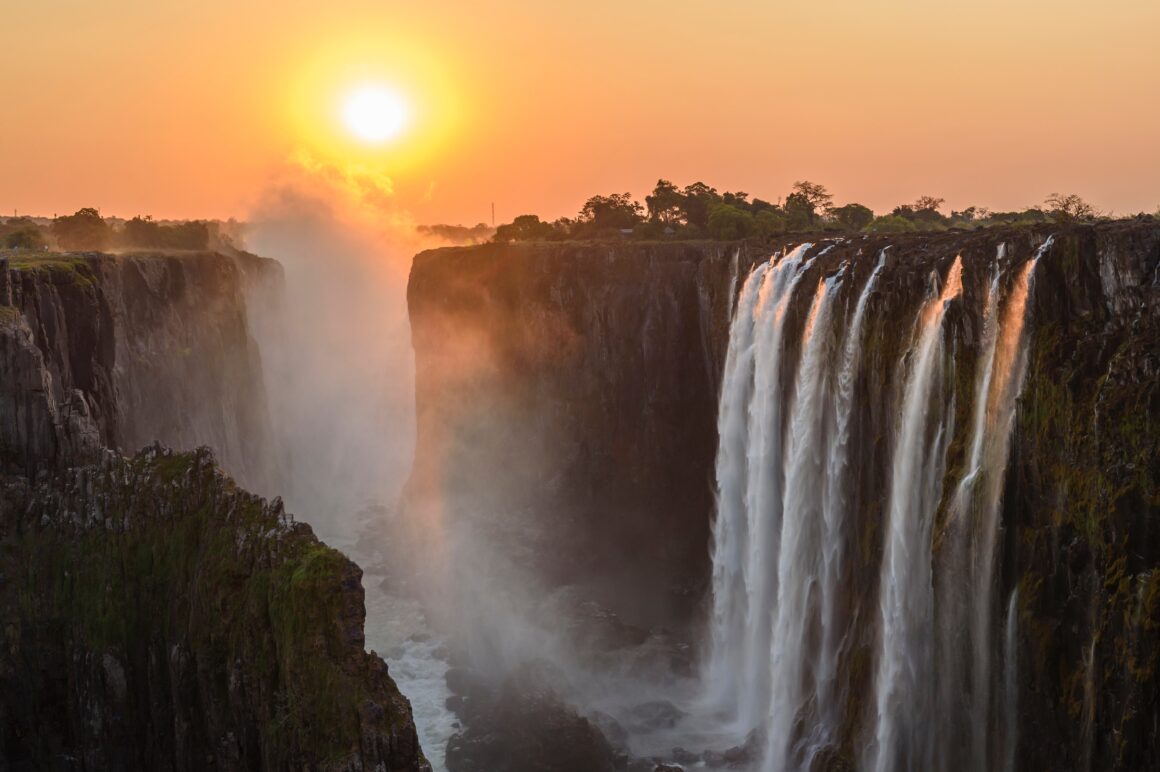 Zambia
Home to the majestic Victoria Falls, Zambia is the one of the idea places to visit in Africa in order to view the most incredible landscapes! If you're looking for a thrill, go to Devil's Pool and lay right at the edge of the waterfall (don't worry, it's perfectly safe).
Take a walking safari through South Luangwa National Park to get up close and personal with the wildlife. Oh, and I should mention, Zambia has even been voted as the safest country on the continent to visit.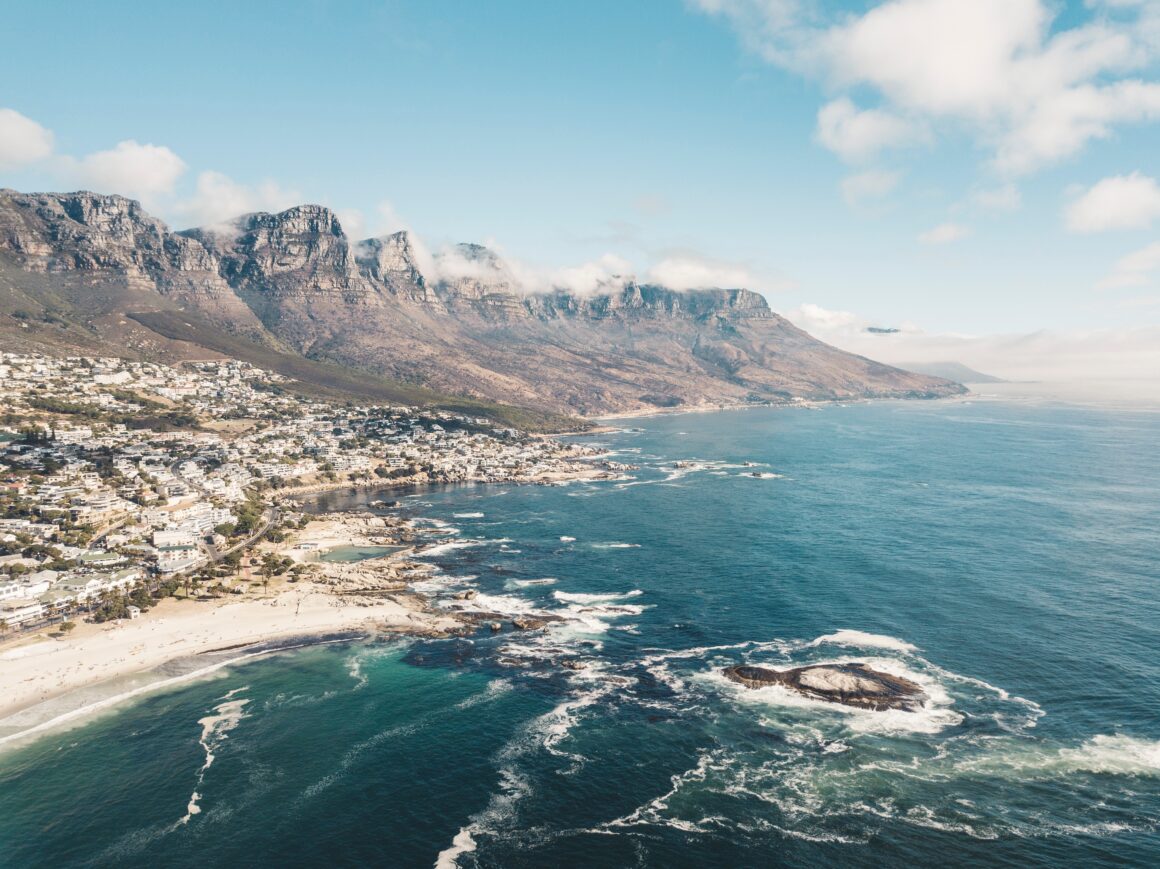 In Conclusion
The African continent is a wealth of experiences for every type of traveler. From beach goers to adventure seekers to nature lovers, Africa offers a diverse range of views, experiences, and memories of a lifetime. So next time you're planning a trip to Africa, make sure to look outside the most popular destinations and attractions, and take into account everything these 10 places to visit in Africa have to offer! They're sure to make it worth your while.