New York City is massive; you could easily spend 3, 5, or 7 days exploring NYC and still barely scratch the surface! But if you've only got a weekend, don't let this news discourage you. Even with 3 days, you can still see so many great things and have an unforgettable experience.
Here is your ultimate weekend itinerary for 3 perfect days in New York City (especially for first time visitors)!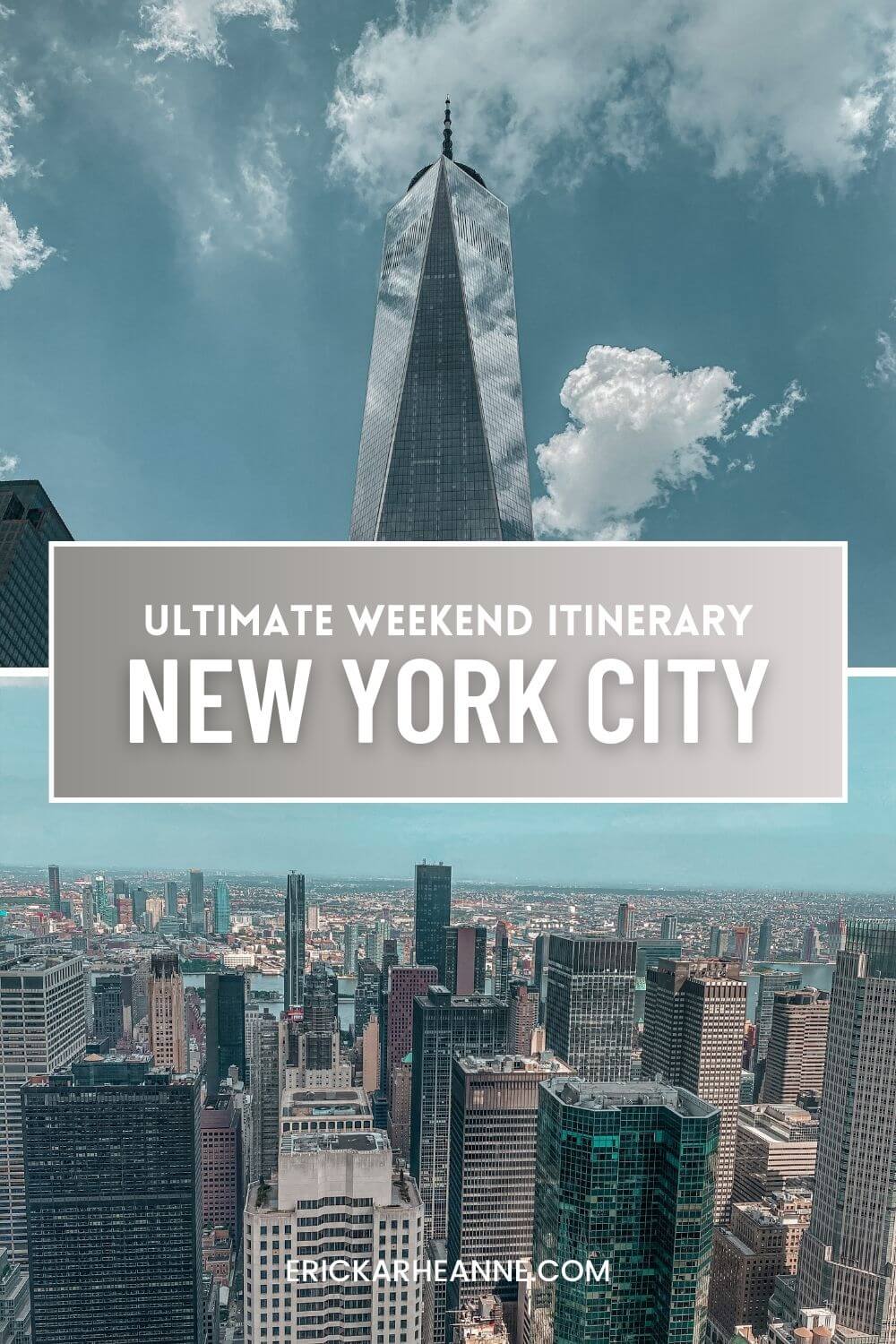 Affiliate links are used in this post. For more about affiliate links, check out my Disclaimer Policy.
---
Popular NYC Tours
Viator offers many great tours throughout the US and the world, and they just happen to provide several of New York City. Definitely something to check out!
A Pro-Tip for Your Visit
Transportation in NYC can get super expensive. While buying tickets to a double decker bus tour is totally worth it, if you're planning to use transportation purely just to get from point A to point B, choose the cheap way!
By taking the subways, you're not only saving hundreds of dollars on weekend cabs, but you're also getting to partake in the lives of locals during their daily commutes.
Make Preparations
Accommodation: It's great to book your accommodations as soon as possible to ensure availability and the best prices.
Tickets and Appointments: Do research and book early when you can.
Transportation: Look up how the subway system works. It's pretty easy to figure out when you get to the city, though, so don't be too worried about it!
Weather: Check the weather forecast for your travel dates and pack accordingly. In the heat of summer, the city can be quite blazing with little wind flow in some places. In winter, it can be bitingly cold, and in the city, you're going to have to go most places by foot, so pack layers! A rain jacket is also a safe thing to pack throughout the spring.
Finding Accommodations
Pestana Park Avenue is an average of $200-300 USD a night. The nearest attractions are Bryant Park and Grand Central Terminal.
InterContinental New York Barclay is an average of $250-400 a night. The nearest attractions are Grand Central and St. Patrick's Cathedral.
YOTEL New York Times Square is an average of $150-300 a night. The nearest attraction is Times Square.
My Experience: When I stayed in NYC, it was on a budget at the YOTEL New York Times Square hotel. It was roughly $200 a night, but I had the most stunning view of the Manhattan skyline out the bedroom window. I will admit, the rooms are super small, but in Manhattan, space is valuable! And with views like the YOTEL gave me… I had absolutely no complaints! Plus, it helps that Times Square was just a few blocks away!
Bonus: If you stay at YOTEL, you're also super close to Best Bagel and Coffee which lives up to its name. They're super delicious, and I stopped by the shop every morning of my stay, then sat in the plaza nearby the Macy's flagship store to enjoy the weather as I ate!
If none of the above match what you're looking for, the tool below can help you find the perfect fit for your visit:
Related: Check out my post on the 10 Best Hotels to Stay at in New York City
Day 1: Uptown Manhattan
Start your day by heading uptown to Central Park. While it might seem daunting to walk across a park so large, I recommend braving as much walking distance as you can! The views are impeccable.
American Museum of Natural History
Start by heading to the upper east side of mid-Central Park to visit the American Museum of Natural History.
Belvedere Castle
From the American Museum of Natural History, head over to Belvedere Castle. Set on Vista Park with city views, explore this 1872 Gothic and Romanesque castle.
Lunch Stops: Serafina Fabulous Pizza or Three Guys!
The Metropolitan Museum of Art
Follow Belvedere Castle or lunch up by visiting The Met. Check out The Met's amazing collection of art, from ancient to contemporary! You could easily spend several hours exploring all there is to see.
The Pond at Central Park
Stop by The Pond at Central Park for a dinnertime picnic, or at least just sit and enjoy the city view across the pond for a bit!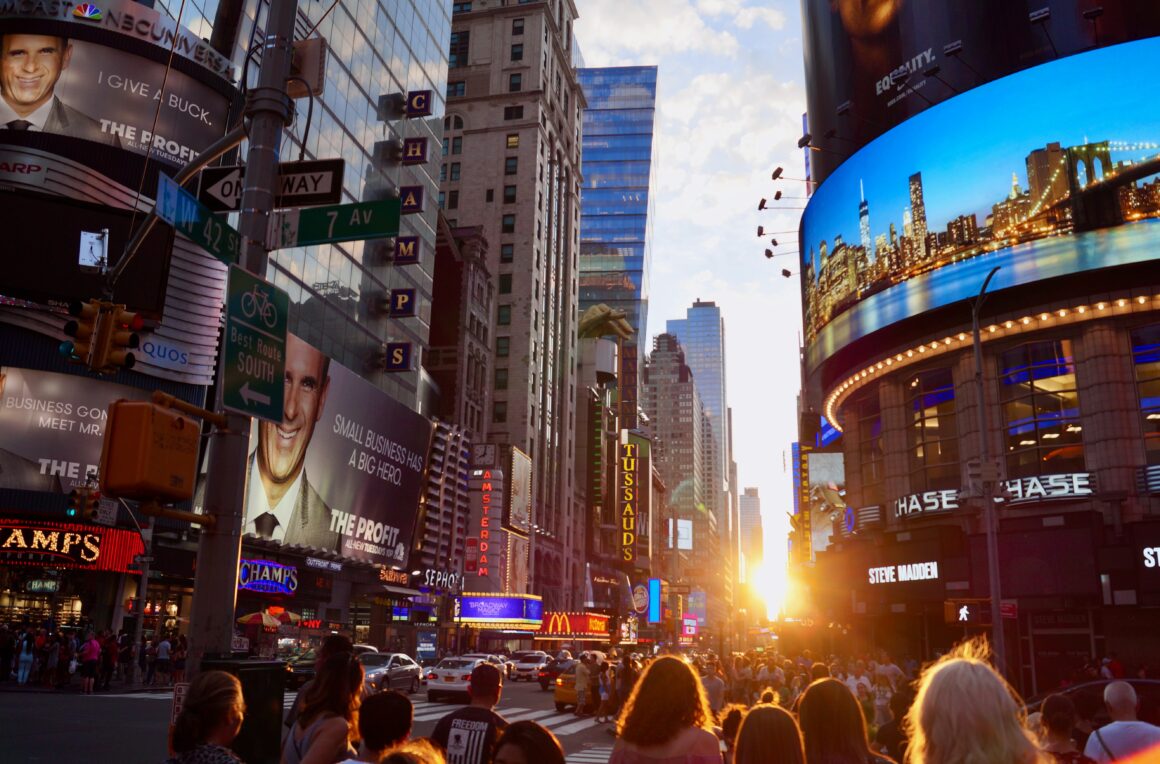 Day 2: Midtown Manhattan
Start your day with some bagels and coffee from Best Bagels & Coffee, just to see if they're worth the hype. (They are!) Then walk to The Museum of Modern Art.
The Museum of Modern Art (MOMA)
Save yourself some trouble and buy a ticket online before your visit. Make sure to choose your preferred day and time. Adult tickets are $25, seniors are $18, students are $14, and children 16 and under are free.
Rockefeller Center
Head to Rockefeller Center and see the city from Top of the Rock Observation Deck. You need to buy tickets for this, which you can do here. After you've had enough of looking at the city from above, you can have lunch at one of the food offerings at Rockefeller Center.
Broadway
Spend your early afternoon walking down Broadway and doing some shopping! You could also take a bus tour and hop on and off as you see fit! If you're a theater geek, definitely check out what Broadway shows are being offered ahead of time, as maybe you can fit one in! If you're a book nerd, definitely check out the major publishing houses along Broadway. You might not be able to go inside the buildings, but it's satisfying to see their billboards and signage!
Times Square
Depending on if you want to see Times Square during the day, at night, or both, you can move this blip in the itinerary around a bit. If you want to shop on broadway, make sure to get there earlier in the afternoon, as the shops close pretty early! Otherwise, everything worth viewing and doing in Times Square is open to any point in your day or night.
Grand Central Terminal
Grand Central Terminal is definitely the most optional point on this itinerary. The location isn't necessarily an attraction, but more like an iconic and world-famous landmark in NYC. It's appeared in countless films and tv shows. So naturally, it might be a great idea to swing by and get a photo!
Empire State Building
Visit the Empire State Building, which is the most famous attraction, not just in NYC, but in the entire United States! Because of its popularity, this is definitely something you should book tickets for well in advance. Grab dinner at Keen's Steakhouse afterwards to end your day!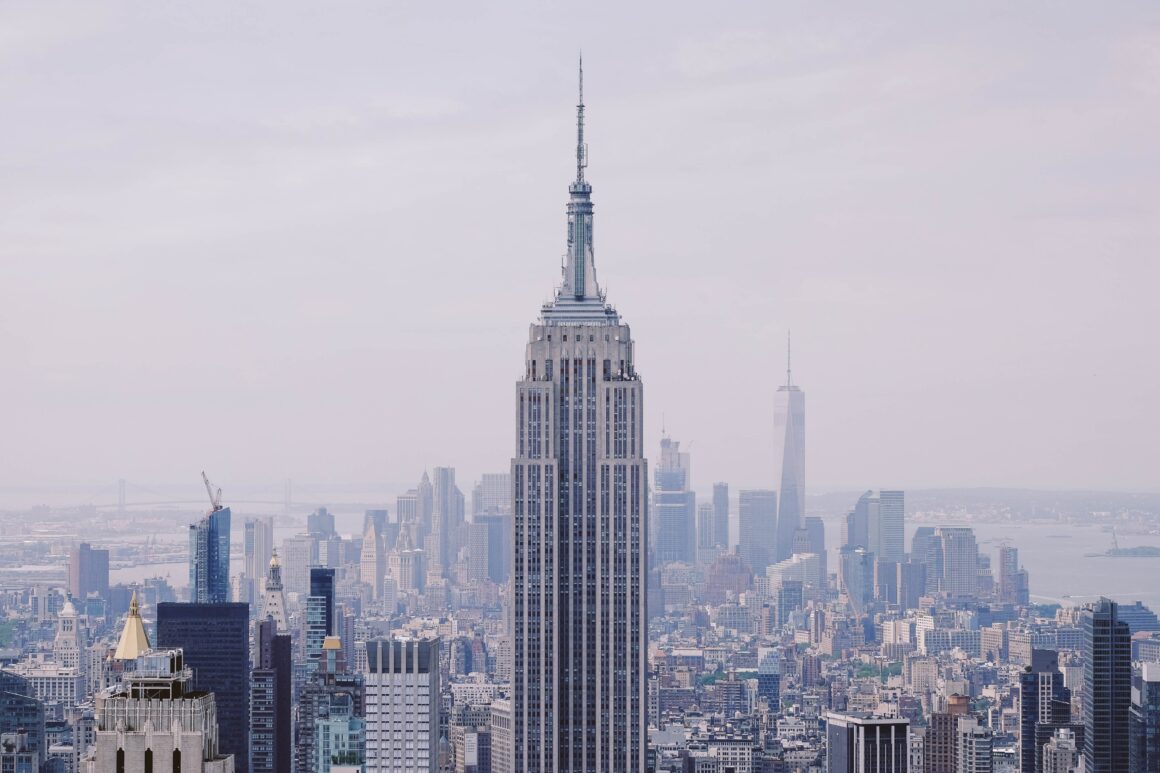 Day 3: Downtown Manhattan
Madison Square Park & Flatiron Building
Begin your day with a short stroll through Madison Square Park in the heart of Manhattan. After that, oogle at the strangely shaped Flatiron building before heading to Sunflower Gramercy for breakfast nearby.
9/11 Memorial and Museum
Give yourself a few hours to explore the 9/11 Memorial and Museum. You'll want a good chunk of time to pay your respects and honor the memory of the victims of the September 11, 2001 attacks. The museum is very immersive and informational, which makes the experience all the more emotionally impactful.
Statue of Liberty and Ellis Island
Book your Statue of Liberty tickets well in advance to your trip if you 're wanting to not only visit, but take a trip up into the crown. If you're also wanting to visit Ellis Island, make sure to budget your itinerary for half a day spent on this point.
After returning to Manhattan from Ellis Island, stop by Little Italy and have some delicious, authentic Italian at Zia Maria for dinner!
Frequently Asked Questions
How much is a 3 day trip to New York City?
It's hard to gauge exact prices because it can greatly differ depending on your accommodation preferences, attractions of interest, and food choices. That being said, if you go with the accommodation options listed above, budget $200 per night. For tickets, attractions, food, and entertainment, budget $450. For public transportation budget another $50. That would be about $1100 for a weekend in NYC for one person doing everything on this itinerary. (This does not count the cost of your flight to the city.)
Cost Breakdown for Things Mentioned in this Itinerary: American Museum of Natural History $28. Day 1 Lunch ~$25. The Met $30. Best Bagels & Coffee $10. MoMA $25. Top of the Rock $34. Day 2 Lunch $30. Empire State Building $79. Steakhouse $75. Day 3 Brunch $30. 9/11 Museum $33. Statue of Liberty $32. Day 3 Dinner $30.
Is 3 days in NYC enough?
It really depends on what your goals are for your trip. New York City is such a massive place that even people who live there can never hope to explore it all. However, if you have a goal in mind, 3 days is definitely enough to give you a satisfying taste.
This itinerary outlines what your plan of action should be if you're wanting to hit all the iconic spots as a first time visitor. However, it also gives you a little taste (literally) of what it's like to be a local through the dining options I listed. All of the restaurants are local and authentic to NYC.
That being said, NYC is a place that you can visit several times and still discover new things at every turn. So I wholly recommend planning for further trips to hit up what you might have missed during your first visits!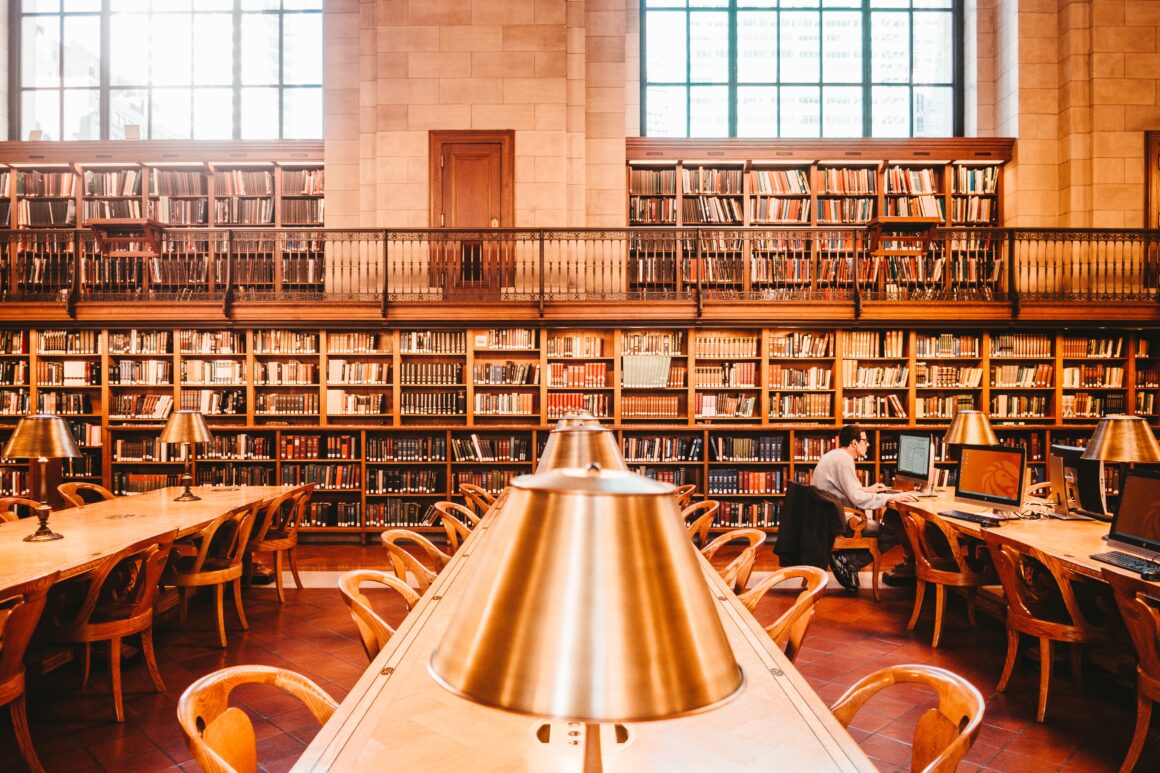 And there you have it, your 3 perfect days in New York City!
In such an iconic city teeming with life and awe-inspiring views, spending three perfect days in New York City is so easy! During your weekend in the Big Apple with this itinerary, you'll explore the towering skyscrapers of Manhattan, stroll through Central Park, and immerse yourself in the city's complex history all while eating the from the best local restaurants NYC has to offer. Whether it is your first visit or an eager return, I hope this itinerary helps you experience the city in a memorable way!
Have you been to NYC before, and if so, what was your favorite part of your visit? If you haven't been, what part of this itinerary excites you most? I'd love to have a discussion in the comment section down below!