Okay, let's be real here. When people decide to take a trip somewhere in the United States, New Mexico doesn't usually come to mind. Especially some mid-size city an hour from the US/Mexico border, surrounded by desert and rock on all sides and absolutely nothing else.
However, it's the beautiful surrounding nature in addition to the unique, immersive culture of the city that is the exact reason Las Cruces should make your list! (Plus, it's so budget friendly, that you can get the best bang for your buck!) Because Las Cruces is so close to the US/Mexico border, it's got an incredible foundation of Mexican culture as well as delicious, authentic Mexican cuisine!
Have I convinced you yet? Whether you're totally in, or still on the fence, below I've compiled a 3-day, ultimate weekend itinerary for Las Cruces, New Mexico!
Affiliate links are used in this post. For more about affiliate links, check out my Disclaimer Policy.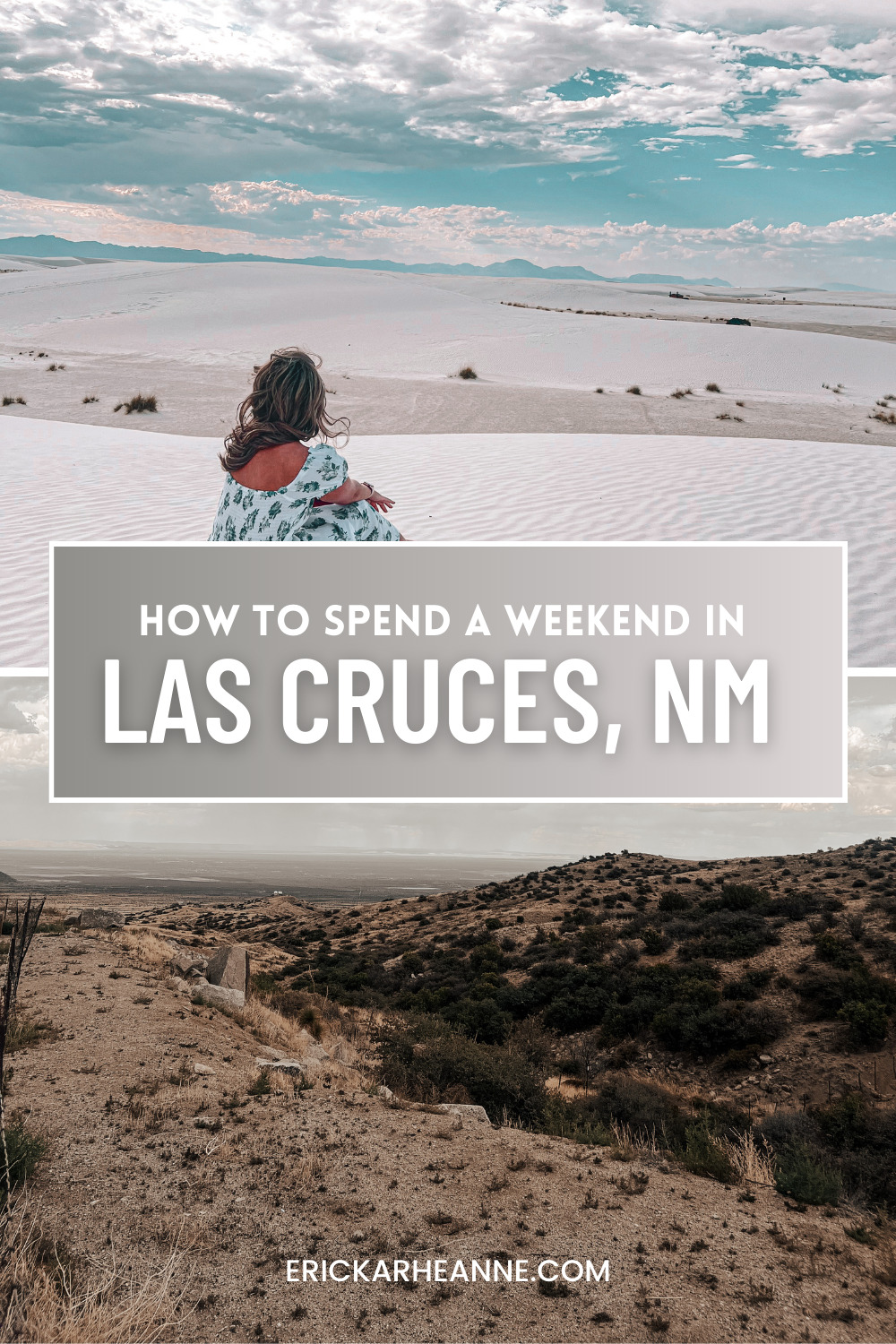 Affiliate links are used in this post. For more about affiliate links, check out my Disclaimer Policy.
---
Flying Into Las Cruces
While you can certainly make a road trip out of it, I thought I'd mention your best bet when flying into Las Cruces, New Mexico. Las Cruces does have its own airport, but it's not a major airport, so it might not serve your preferred airline or have available flights from your destination. I find it more convenient to fly into the nearest major airport, which happens to be El Paso International Airport!
You can then rent a car at the airport and drive the hour to Las Cruces. Your car will be really helpful for getting you to the amazing natural wonders around Las Cruces during your trip. To make things easy, I have a search function below that'll easily help you book your rental car directly from El Paso International Airport!
A Pro-Tip for Your Visit
If you're coming from destinations that are usually colder, have more mild heat, or are very humid, you need to be prepared for the dry heat of the desert. Many people die each year from dry heat, especially in the states of New Mexico, Arizona, and Nevada. You NEED to stay hydrated when you're outside, even if you're not physically sweating. Always, and I mean always, bring a water or two with you wherever you go.
Because the heat is so dry, you don't often sweat unless you're doing excessive physical activity. This tricks your mind into thinking that it's not that hot out, when really, your body is feeling the effects. This is why drinking water often is imperative to your health, and making sure you stay safe and alive especially when hiking or exploring in remote areas with little to no cell service (this includes White Sands).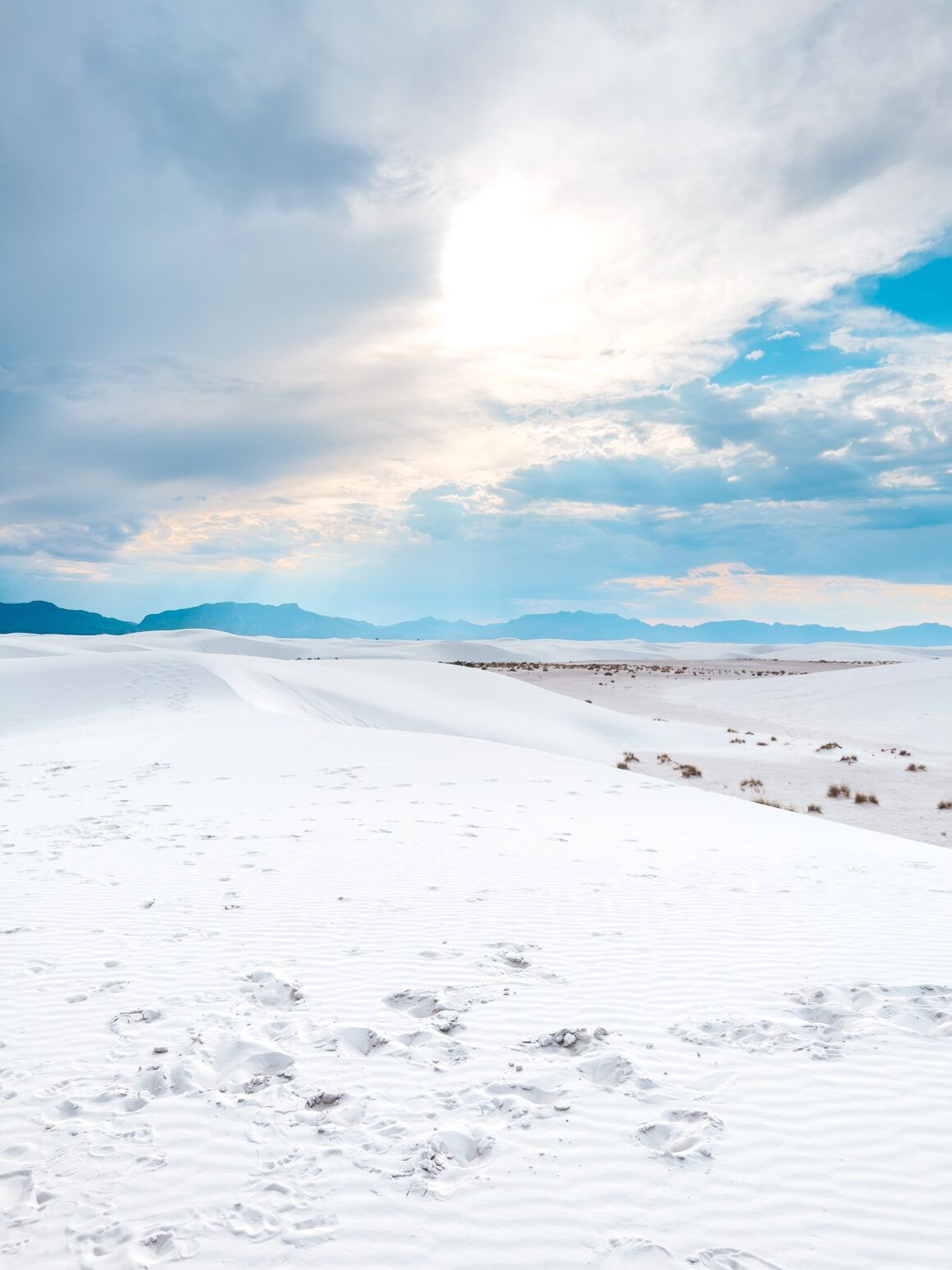 Make Preparations
Accommodation: It's great to book your accommodations as soon as possible to ensure availability and the best prices. Below, I've linked some accommodation options for any type of traveler.
Tickets and Appointments: Do research and book early when you can. If you have the extra time to visit Carlsbad Caverns (about 3-4 hours from Las Cruces), they are by reserved time slots only, so make sure you book your spot prior to your trip.
Transportation: Renting a car from El Paso airport, or driving your own, is going to give you your ideal chance to see the best that New Mexico has to offer.
Weather: Check the weather forecast for your travel dates and pack accordingly. New Mexico is generally warm year round, with mild winters and brutally hot summers. However, if you plan on hiking, make sure you pack layers, as the weather can quickly become cold at higher altitudes. Pack a rain jacket as well, because desert storms are common, causing brief periods of rainfall that come and go.
Finding Accommodations
All the following accommodations are through VRBO and Booking.com! Save $10 on VRBO bookings and get 4% cash back on Booking.com with Rakuten. (You can also use Rakuten on any rental car service. RentalCars.com, which I linked to above, gives you up to 5% cash back on your rentals using the Rakuten extension.)
VRBO Rentals in Las Cruces
This brand new, upscale home in Las Cruces is a spacious 2 bed 2 bath for only $106 a night! That's such a great deal for a solo, couple, or small family! It's also pretty central to the main town.
This cozy 1 bed 1 bath with an adorable outdoor space is a mind-boggling $50 a night! This is perfect for a budget traveler looking for something private yet affordable!
The views from this 1 bed 1 bath condo's balcony are resort-level and for the affordable price of $105 a night, it's a complete steal!
Hotels in Las Cruces
Holiday Inn Express Las Cruces North is an average of $130 a night. It's modern and clean, and for a cheap price, whereas some of the cheaper hotels in Las Cruces are questionable.
(Because of this reason, I recommend NOT booking at La Quinta Inn and Springhill Suites Las Cruces. Don't believe the pictures online, believe the one star reviews.)
Drury Inn & Suites Las Cruces is another good option for an average of $140 a night.
If none of the above match what you're looking for, the tool below can help you find the perfect fit for your visit:
Related: Check out my Ultimate New Mexico Travel Guide with absolutely everything you need to know to travel to New Mexico.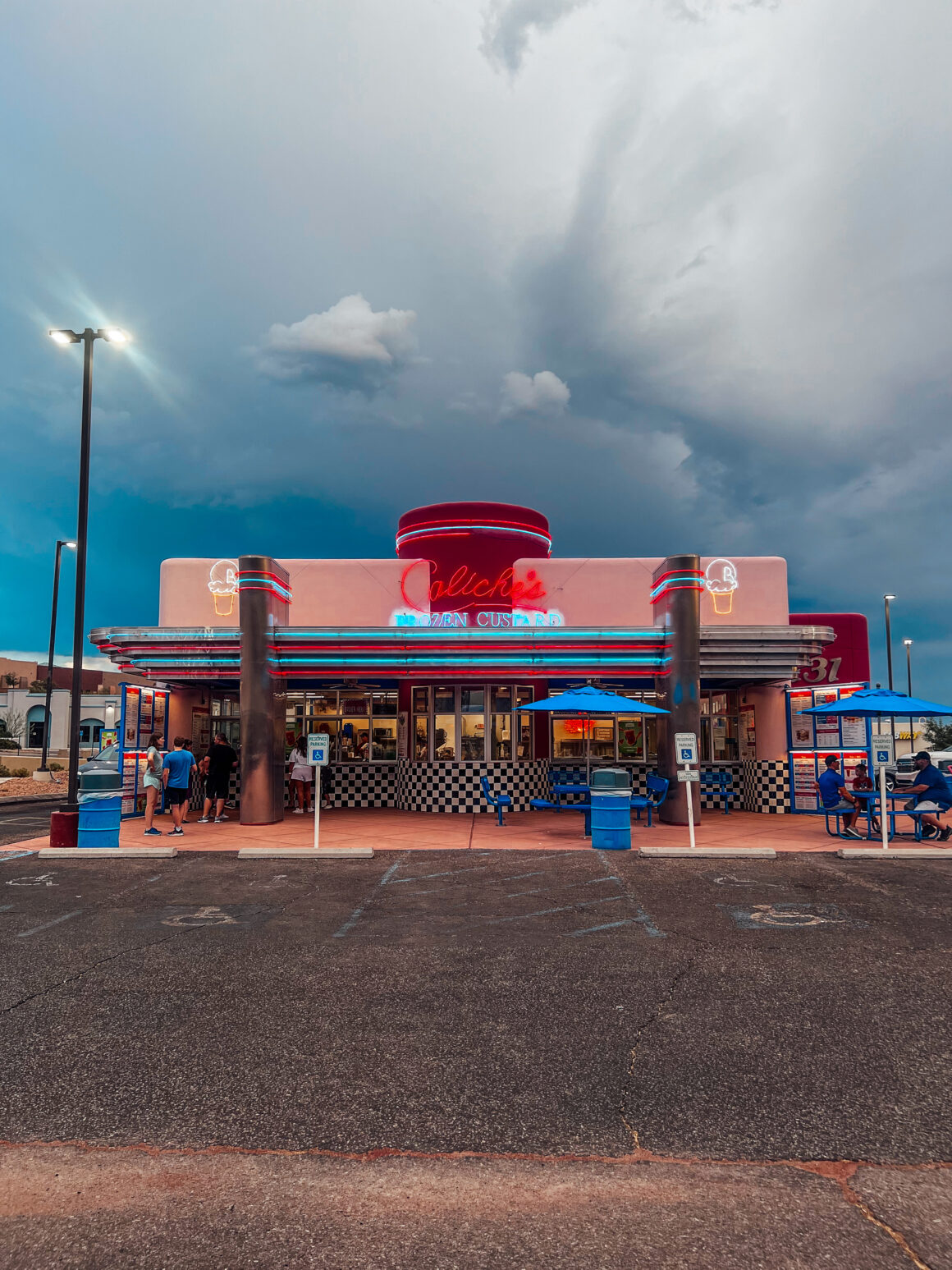 Day 1: Friday
The Lescombes family emigrated from Burgundy, France in 1981 and since then they've drawn visitors from across the nation to taste their wine, all sourced from their winery located in the Mimbres Valley of Deming, NM. The family boasts a six-generation history of winemaking and produces over 40 different wines!
Aside from the delicious wines Lescombes has to offer, the food is also amazing. I recommend you start with some appetizers: their Signature Nosh plate and bread (the butter for the bread is so tasty)! Some of our favorite dishes from the menu include the Southwest Meatloaf, Mongolian Beef, and Pasta New Mexico!
Explore Old Mesilla Village
After a late lunch, you can your time to explore downtown Las Cruces. Or, if you're looking for an authentic, historical look into Las Cruces' western past, check out Old Mesilla Village! Old Mesilla is definitely a place for history buffs who are interested in the history of Billy the Kid (there's a shop in Old Mesilla devoted to him)!
Dinner Stop: If you're hungry grab some dinner at La Posta de Mesilla before heading for White Sands.
Drive to White Sands and Enjoy the Sunset
While White Sands is beautiful in daylight, its beauty is unreal at sunset! The drive from Las Cruces to White Sands is approximately one hour, so make sure you leave in time to catch the last bit of daylight before the sunset for photo opportunities at both extremes!
These massive wave-like dunes of gypsum sand in the heart of the desert, go on for miles. White Sands is actually the world's largest gypsum dune field. It also holds the largest collection of fossilized human footprints from the Ice Age, tens of thousands of years ago. A popular activity at the sands is sand sledding down the slopes!
Enjoy some delicious desert at Caliche's
Caliche's Frozen Custard is a New Mexican staple for frozen desserts! And the chain actually started in Las Cruces! The locals rave about their extensive menu, which offers a variety of flavors and toppings to satisfy every craving. So, don't miss out on the chance to indulge in this delightful treat when you're in Las Cruces.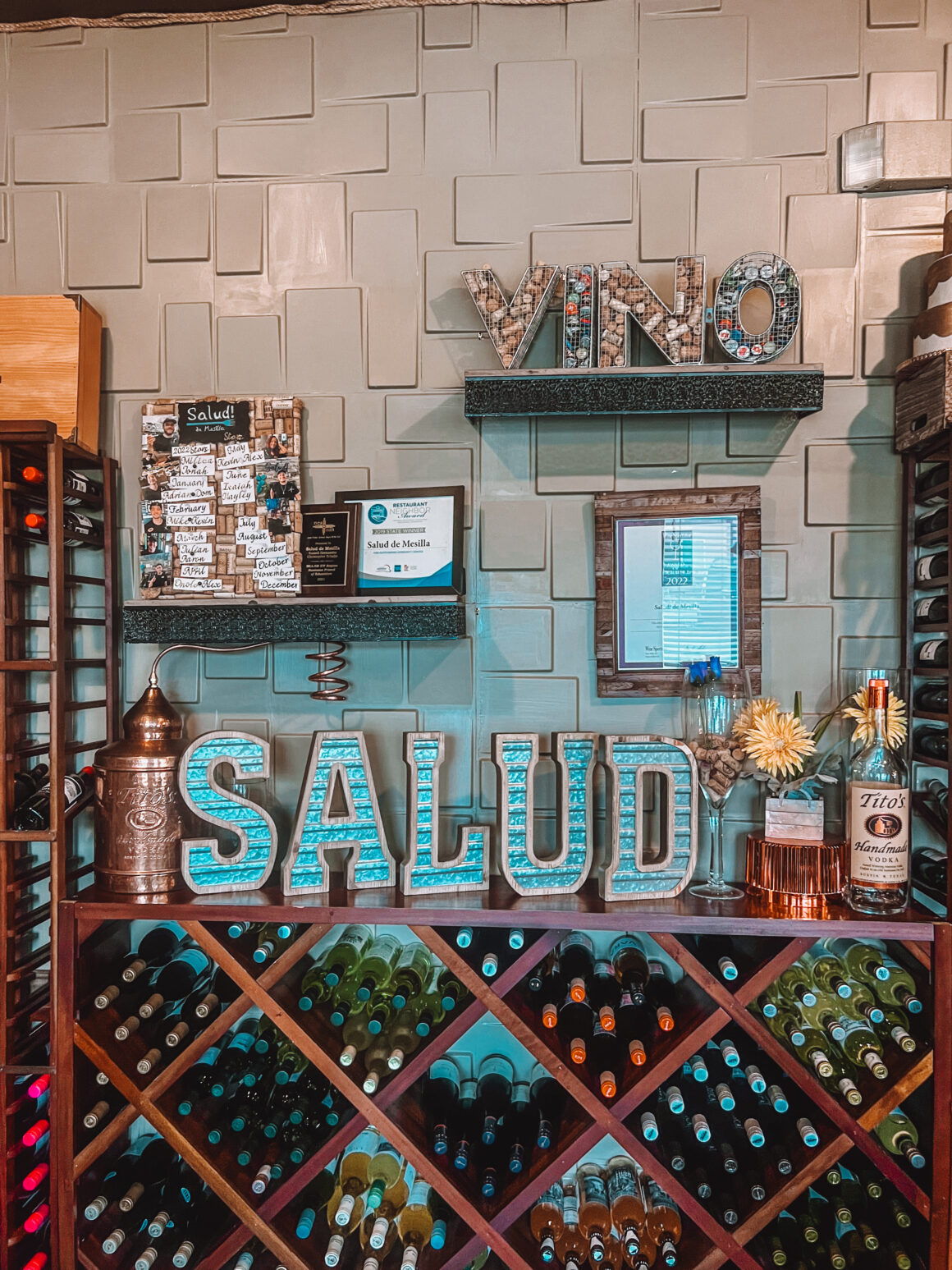 Day 2: Saturday
I will recommend this spot for breakfast in Las Cruces forever! If you're a coffee fan, Salud! De Mesilla's iced vanilla lattes are to die for. Their breakfast food is also superb, with jalapeño bacon that's unlike anything you've ever tasted. YUM!
The Las Cruces Farmer's Market is only open on Saturdays, so make sure that if you want to go, you can fit it in on this day. The Farmer's Market is located downtown and goes on for several blocks, lining the street with delicious food, treats, and beverages as well as amazing handmade crafts from very talented locals.
Snack on market selections for lunch
Find your next meal (or endless string of snacks that, at some point, must constitute a meal because somehow you'll find yourself so full you're near to bursting) by walking the streets or perusing this list of vendors. If you're a fan of lemonade, I recommend trying out Francy Emilade!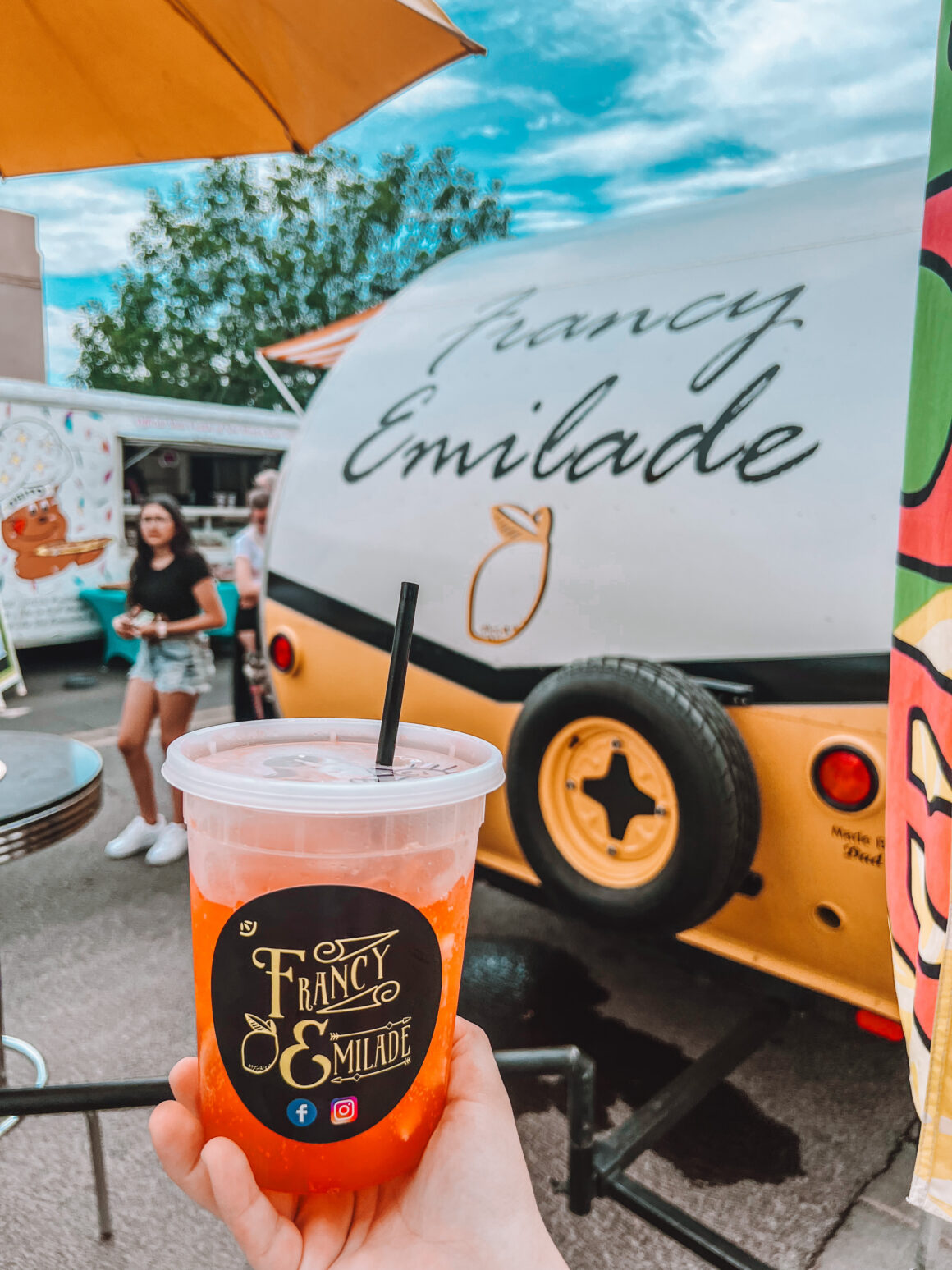 Do some hiking at Slot Canyon or Organ Mountains
If you crave physical activity and great views of Las Cruces' more rugged landscapes, check out Slot Canyon or trails in the Organ Mountains. Slot Canyon is ranked easier in terms of difficulty, which makes it accessible to most travelers. Trails in the Organ Mountains can vary a lot more, making some more difficult for travelers. If you plan to hike in the Organ Mountains, make sure to bring layers if needed, as it can get colder at higher altitudes.
Eat dinner at Luna Rossa
By now, you've probably noticed that winerys are a big deal in New Mexico. That's because there are countless vineyards across the state, which you'll likely come across in your explorations. Luna Rossa offers not only great wines, but also some great pizza. This pizzeria opened in 2011 and is one of the top rated restaurants among visitors and locals alike.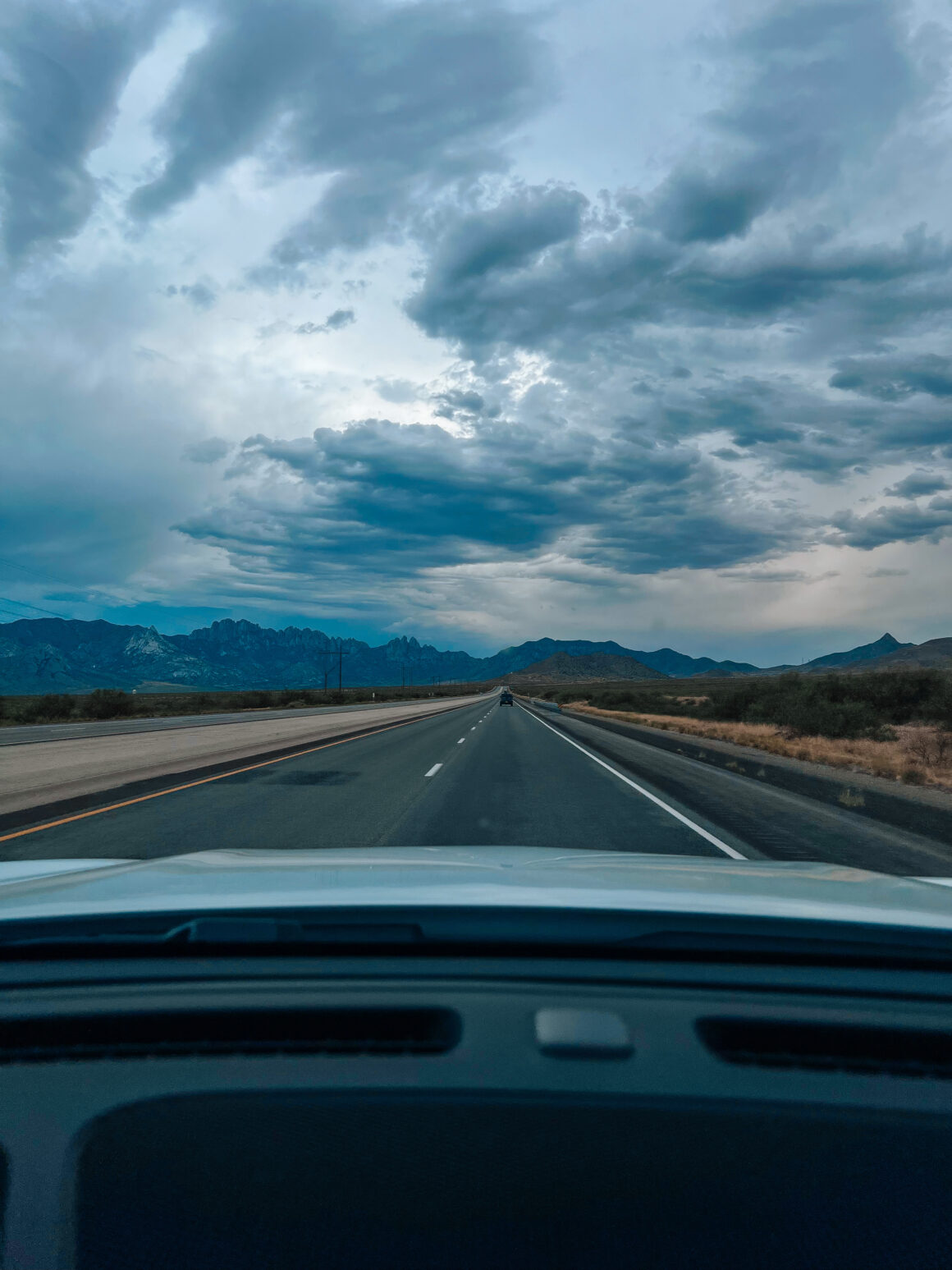 Day 3: Sunday
Grab some coffee and breakfast at Grounded
In conversation with my cousin, who's a local, I learned that Grounded Cafe & Lounge serves some of the best coffee in Las Cruces! If you want some breakfast with that coffee, they do have some simple pickings to choose from.
Dripping Springs Natural Area
The Dripping Springs Natural Area has over four miles of easy hiking trails, including the Dripping Springs Trail. There are also great opportunities for wildlife sightings in this area. This includes wildlife such as red-tailed hawks, Gambel's quail, golden eagles, and rock squirrels. Birdwatching can also be successful here, with spotting of black-throated sparrow, ladder-backed woodpecker, verdin, black-tailed gnatcatcher, and lesser nighthawk.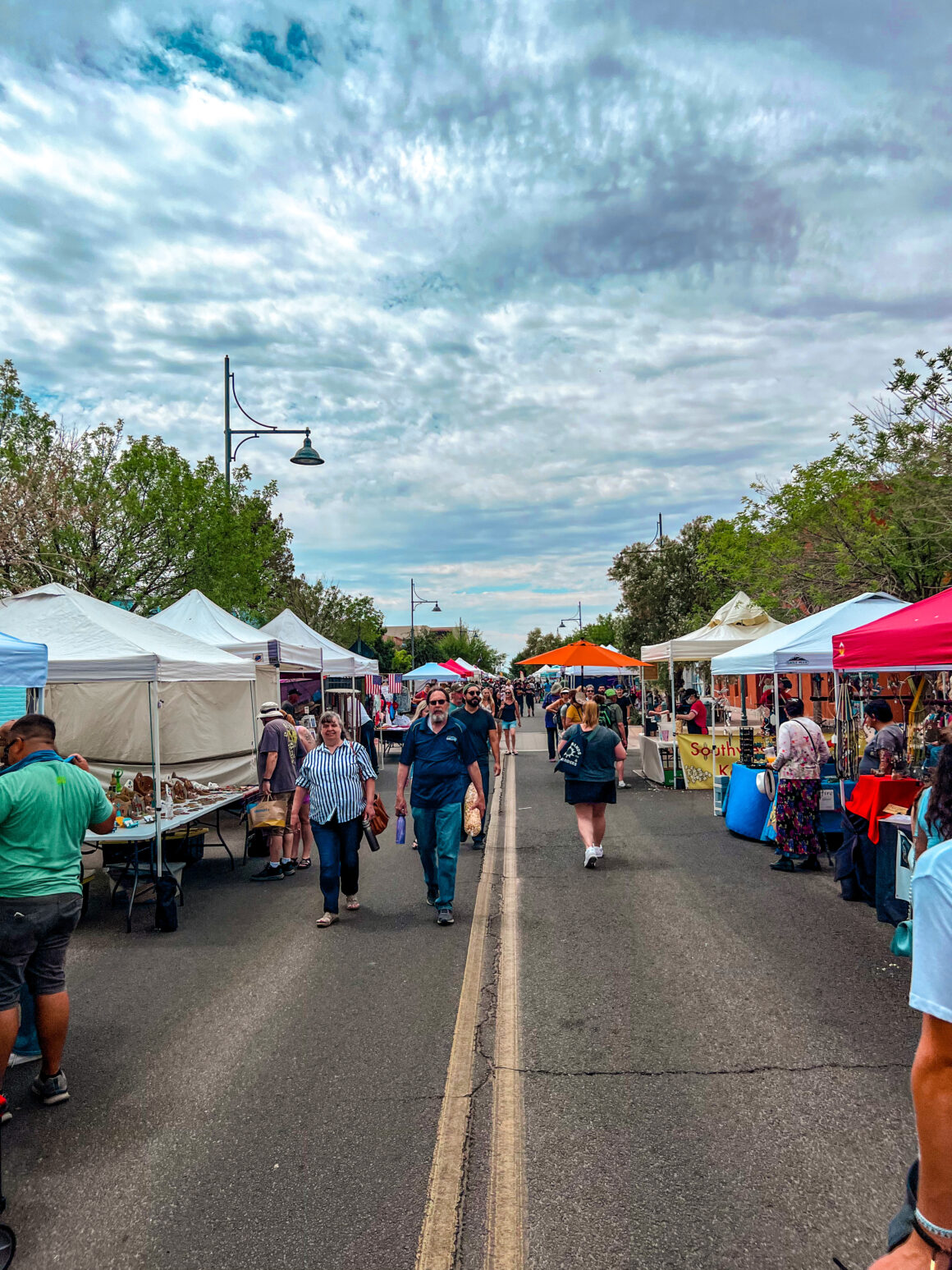 There's your weekend itinerary for Las Cruces!
New Mexico is so underrated as far as travel destinations in the United States go. From picnicking on the White Sands dunes at sunset to exploring Old Mesilla's preserved wild wild west, what's not to like in Las Cruces? Hopefully, this weekend itinerary for Las Cruces has prepared you for the exciting experiences the state of New Mexico can offer!
If you've been to New Mexico (or Las Cruces), what are some of your favorite destinations or activities in the area? If not, have you ever thought about traveling to New Mexico? And has this post swayed you towards planning a visit someday?