Planning a trip to Edinburgh can be an exciting experience. However, if you're anything like me, planning a trip in general (especially one abroad) can be overwhelming. In this article, we'll take a look at the top things you need to consider when planning a trip to Edinburgh, and provide you with a complete checklist to ensure that you're fully prepared for your journey.
Here are the all the things you need to consider when planning your epic Edinburgh getaway!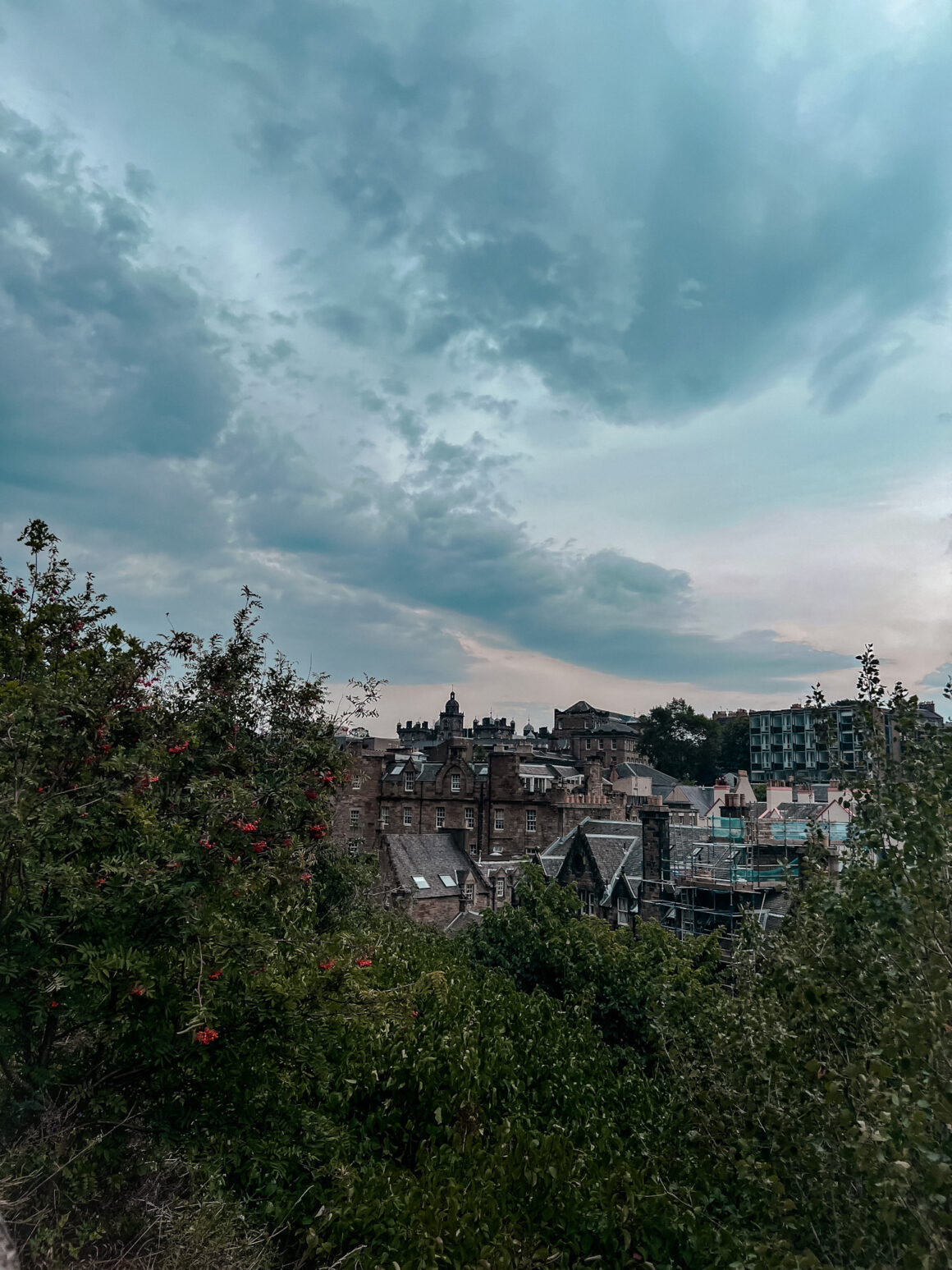 Preparing for Your Trip to Edinburgh, Scotland
---
Travel Documents
Before you can even think about planning a trip to Edinburgh, you'll need to ensure that you have all the necessary documentation to enter the United Kingdom. This includes your passport and any other documentation that may be required depending on your country of origin. Make sure that you passport is valid for at least six months beyond the duration of your stay! It's also important to make copies of your travel documents and keep them in a safe place in case of loss or theft.
Flights
Once you have your travel documents sorted, the next step is to book your flights. For the best value and lowest prices, start looking to book your flight to London months ahead of your trip! With so many airlines available, it can be overwhelming to choose the best option, so do your research and compare prices to find the best deals. Consider signing up for email alerts from airlines and travel agencies to stay informed of any special promotions. If you find yourself too overwhelmed by all the options, check out this guide to booking flights to the UK!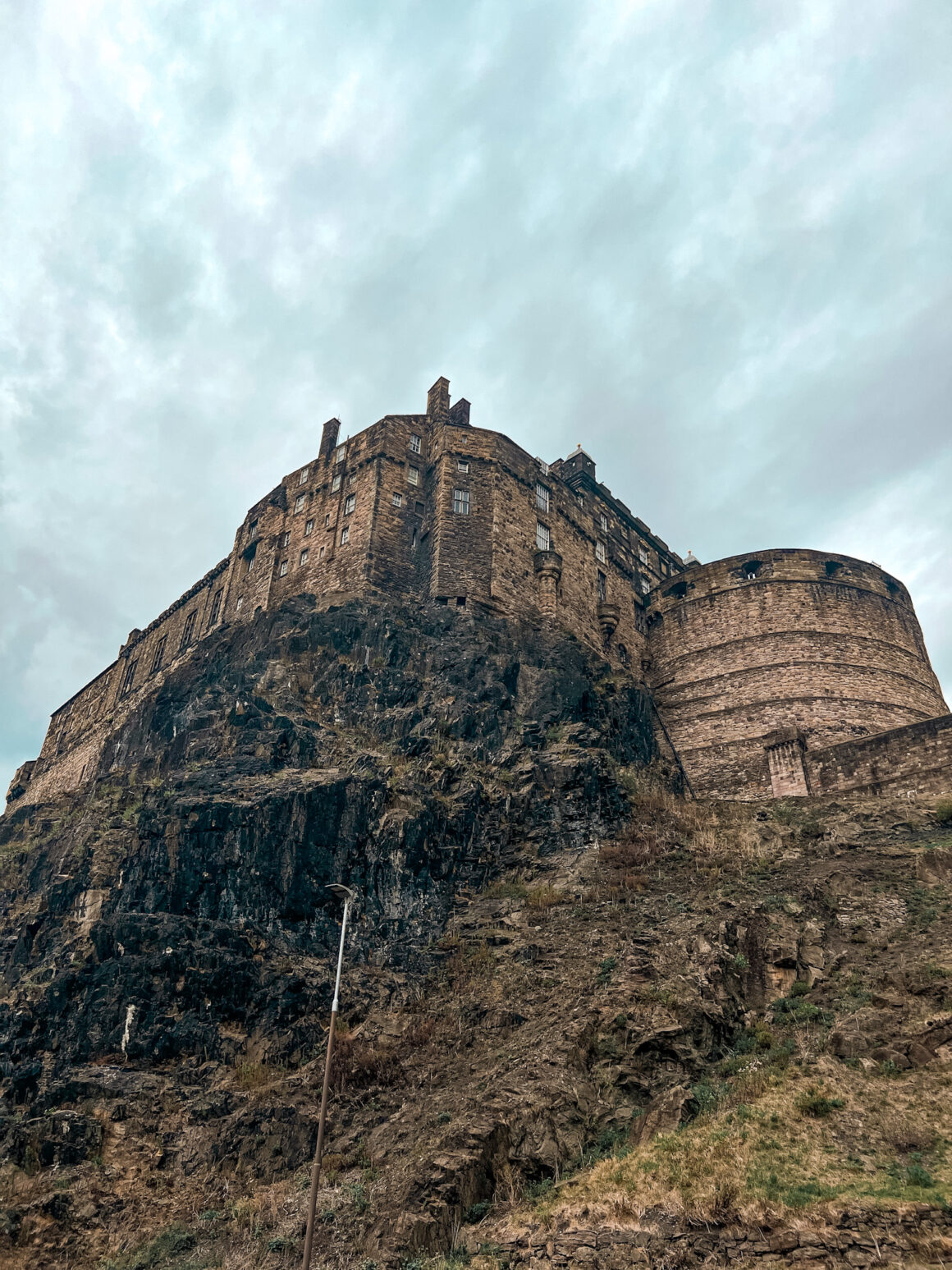 Accommodation
Once your flight lands, you'll need to find places to stay. Both London and Edinburgh offer wide ranges of accommodation options, from budget-friendly hostels to luxury hotels. Consider factors like location, amenities, and guest reviews when making your decision and make sure to book in advance to get the best room at the best price! Don't forget about Airbnbs as suitable (and often more affordable) alternatives to hotels.
Related: Hotel Hunting in London: Where to Look and How to Book
Related: Where to Stay in Edinburgh: The Best Hotels for Every Budget
Transportation
Have an idea of how you'll get around the UK, whether by rental car, public transit, or a combination of both. The rail system might be confusing out of the airport, but I promise you, it's so much easier once you've made it into the city! Traveling by train is likely your best bet, but Uber comes in handy as well for short distances. Likewise, getting around Edinburgh is easy, thanks to the city's excellent public transportation system. But it doesn't hurt to take some time to research the different modes of transportation available, including buses, trains, and taxis before you make your trip.
Related: Getting Around the UK: A Comprehensive Guide to Public Transportation
Tickets and Appointments
If you plan to visit popular tourist attractions, it's a good idea to research tickets and make appointments in advance. This can save you time and hassle once you arrive in Edinburgh. Check out websites like VisitScotland and Edinburgh Castle to book tickets and plan your itinerary.
Related: Edinburgh Travel Guide: Top Attractions You Can't Miss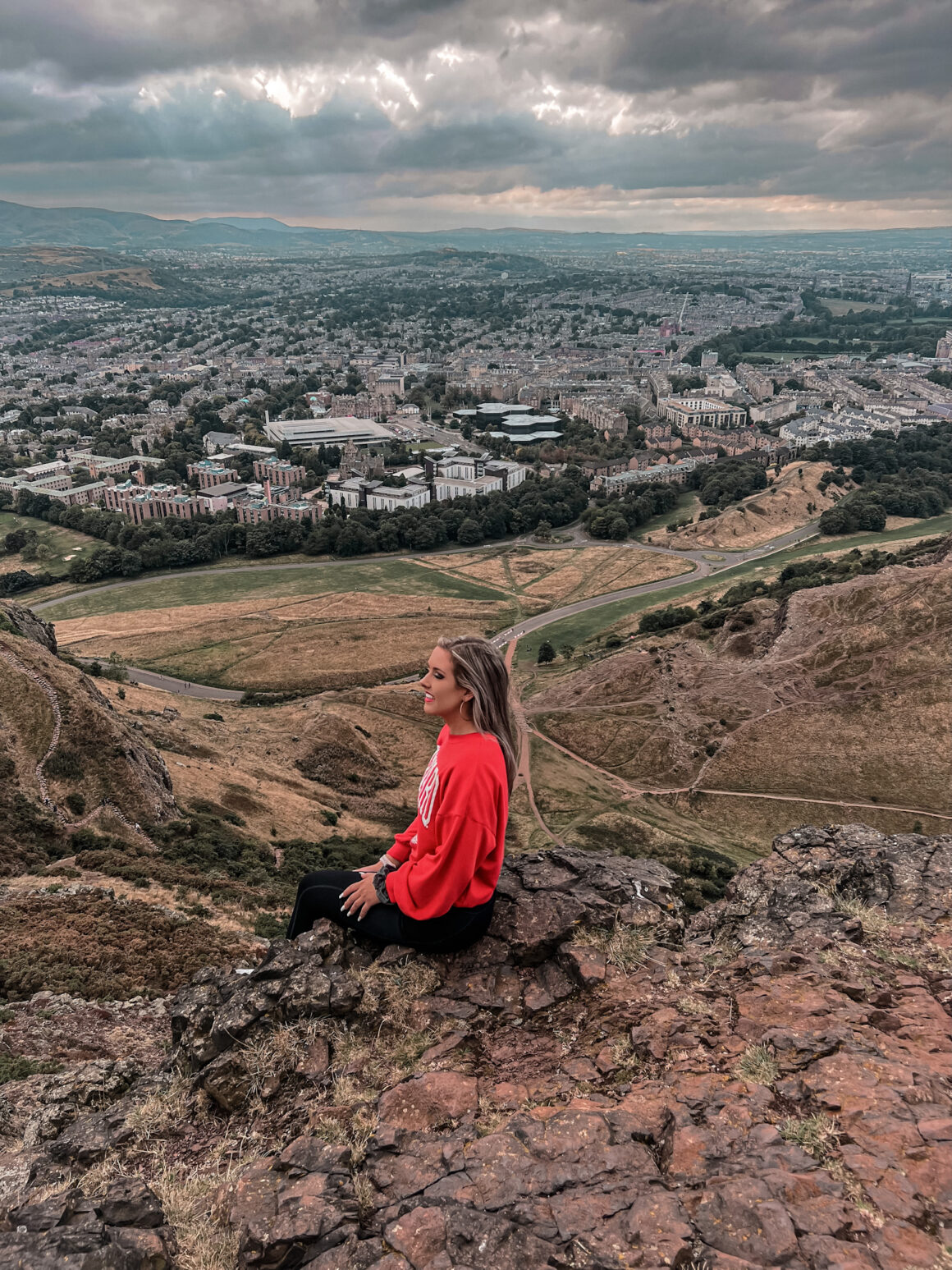 Currency
Make sure you understand the local currency in the UK, which is the pound sterling (GBP). Make sure to order currency from your personal bank a few weeks in advance AT LEAST! Exchanging currencies at airports or within the UK could get pricey. Most places in the UK don't accept Discover credit cards, so if you plan to use cards, make sure you research its compatibility within the country you're spending your time.
Weather
Check the weather forecast for your travel dates and pack accordingly. Keep in mind, the weather in the UK can be quite unpredictable. It's always a good idea to bring an umbrella or rain jacket, and prepare for a bit of chill.
Phone/Communication
Prepare to pay for international data or purchase a SIM card when you arrive in the UK, or you will be unable to use data to access the internet or have the service to contact others. It's also a great idea to download the various maps you might need on your travels. My go-to apps for traveling the UK include Uber, Airbnb, and Omio.
Outlets
The UK uses Type G outlet plugs. This type of plug has three rectangular prongs, with the top prong being slightly longer than the other two. If you are traveling from a country that uses a different plug, you will need to bring a plug adapter to use your electronic devices in the UK. Make sure you know the difference between adapters and converters! Adapters simply allow you to plug your plug into their outlets. Converters are needed for hair styling tools such as curling irons, flat irons, and blow dryers. You'll need to check the tags or information on your individual hair styling tools to make sure that they're able to be converted to 230-volt systems used in the UK. If so, you can use a converter to plug your appliances into while in the UK. If not, skip packing your hair tools and buy cheap ones while in the UK at a local Boots!
Warning: If you attempt to plug a nonconvertible appliance in for use in the UK, you could explode or fry your device. So it is important you check, especially for your more expensive possessions! Buying a cheap hair tool you can use on future abroad getaways is better than paying hundreds to replace your everyday appliances.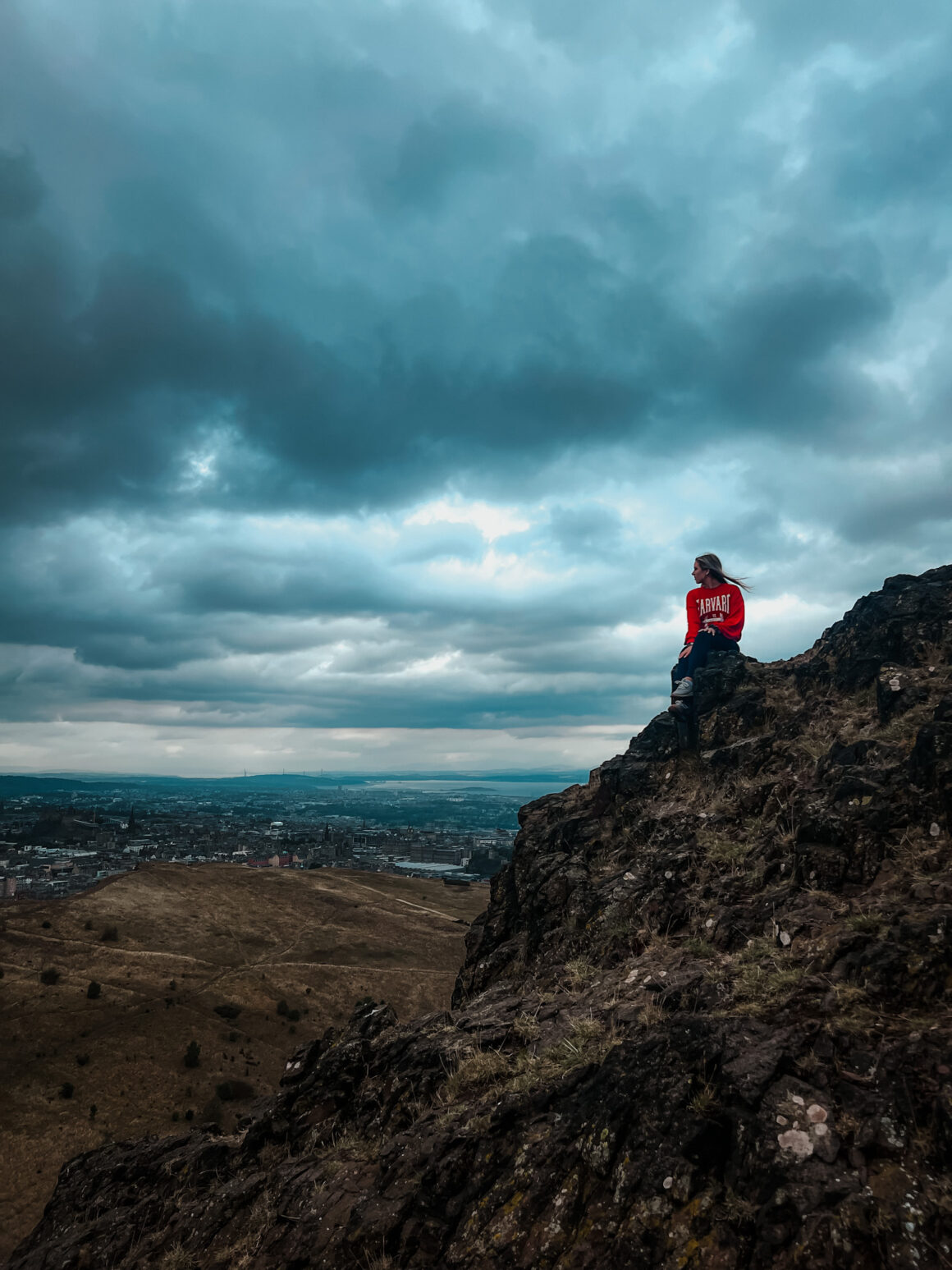 Packing Checklist
The last thing that usually takes place before you leave for a trip is the packing. To help you avoid any packing mishaps, here's a complete checklist of everything to remember for your trip to Edinburgh:
Undergarments and socks
T-shirts or blouses
1-2 jackets and sweatshirts for bouts of colder weather
A rain jacket and/or umbrella
Pants, jeans, and shorts as the weather can be warm some days and chilly others
Walking shoes
Pajamas or loungewear
Toothbrush, toothpaste
Shampoo, conditioner
Body wash, soap
Deodorant
Hairbrush
Only hair tools that are able to be converted (don't pack if not)
Razor and shaving cream, if needed
Feminine hygiene products, if needed
Medications, if applicable
Mobile phone and charger, along with any electronics you wish to bring
Camera and charger, if wanted
Adaptors and converters for UK outlets (A MUST!)
Headphones (for the commutes via plane, trains, etc.)
Portable charger (this always comes in handy when traveling, as maps drain your phone battery!)
Passport, ID, other travel documents, reservations, tickets, etc.
Money, credit cards, etc.
Small backpack or purse
Travel journel or notebook, if wanted
Remember to pack light, as not only will you have to haul your luggage around airports but also on and off trains as you make it to your various accommodations! And as happens with travel, you're likely to buy souvenirs while you're there.
Conclusion
By doing all your planning and preparation early on, you ensure yourself a stress-free trip to Edinburgh.
By following this complete checklist and considering all the important factors, you can focus on enjoying your time exploring the stunning city of Edinburgh and creating unforgettable memories. If you need extra help or ideas for creating an itinerary for your visit, check out this epic 5 Day Edinburgh Itinerary. Now go on, pack your bags, get ready for an adventure, and have a fantastic trip!