Oxford is most well known as a university city. And yes, with 38 colleges, it's got an amazing academic community and many institutions designed around it (such as the bookshop, Blackwell's). But there is so much to love about Oxford, and much more to explore than you'd think! And if you find yourself traveling to London, or anywhere in England, Oxford is a must-see (even if you've only got a day)!
Here is my itinerary to ensure your perfect day trip to Oxford, England!
Affiliate links are used in this post. For more about affiliate links, check out my Disclaimer Policy.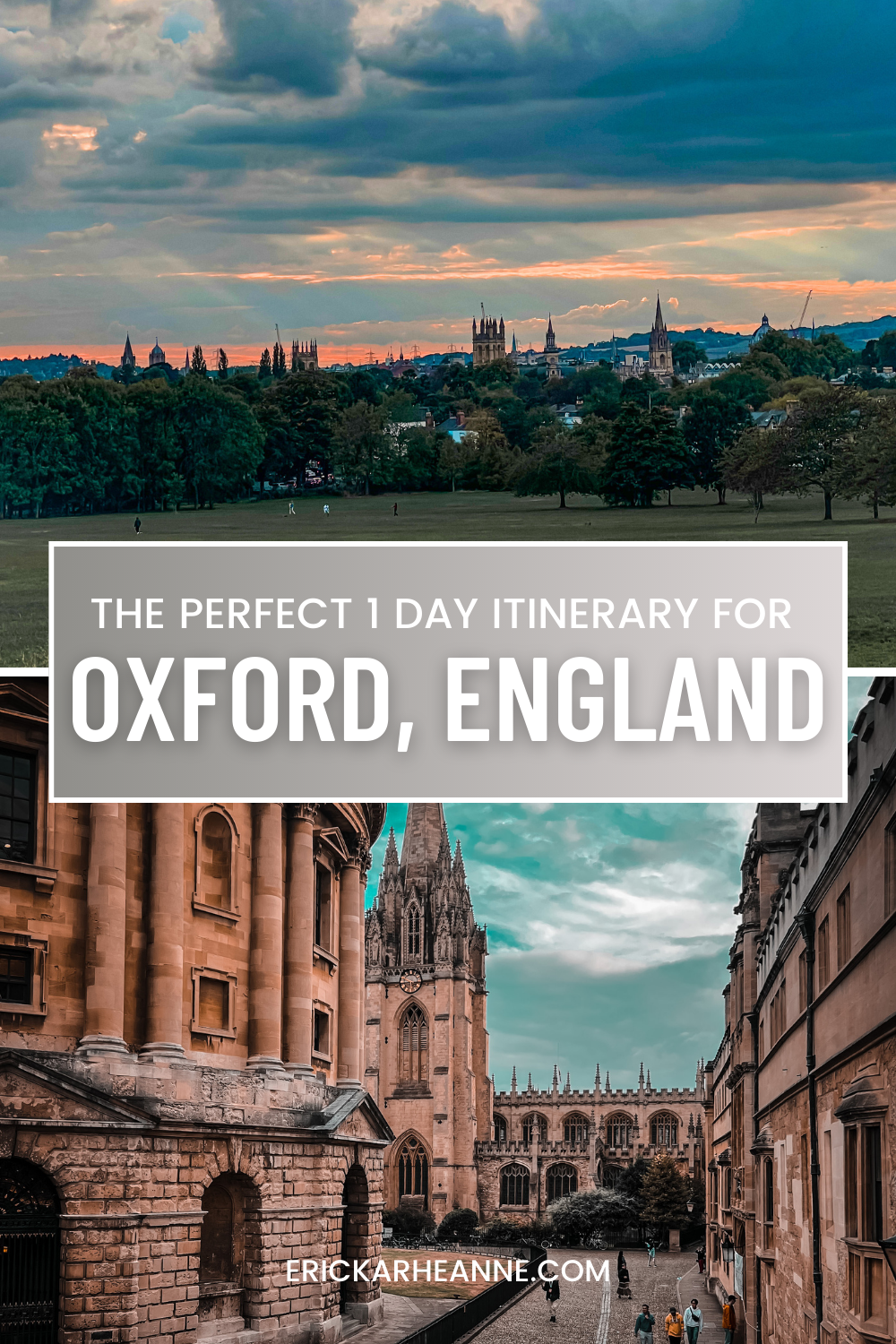 Transportation: Getting to Oxford
If you're in London, or elsewhere, one of the easiest ways to travel around England is by train. Personally, when I spent 5 weeks in the UK, I used Omio to book all my trains and I absolutely loved it.
The train ride from London to Oxford is between 1 and 1.5 hours, and the train itself is very spacious and comfortable. Round trip prices tend to range anywhere from $40-80 USD depending on time and luxury of the seat/cabins chosen. I chose the cheapest of the options (while also picking the ideal times I wanted) and stayed in the 45-50 USD range, so super affordable!
---
8am-9:30am: Ride Train to Oxford & Settle In
Depending on your sleep preferences, you might adjust this time. But keep in mind: if you're only going to spend one day in Oxford, you'll need to make the most of your time there! (Especially daylight, because while the pub life is great here, most businesses close super early throughout the city)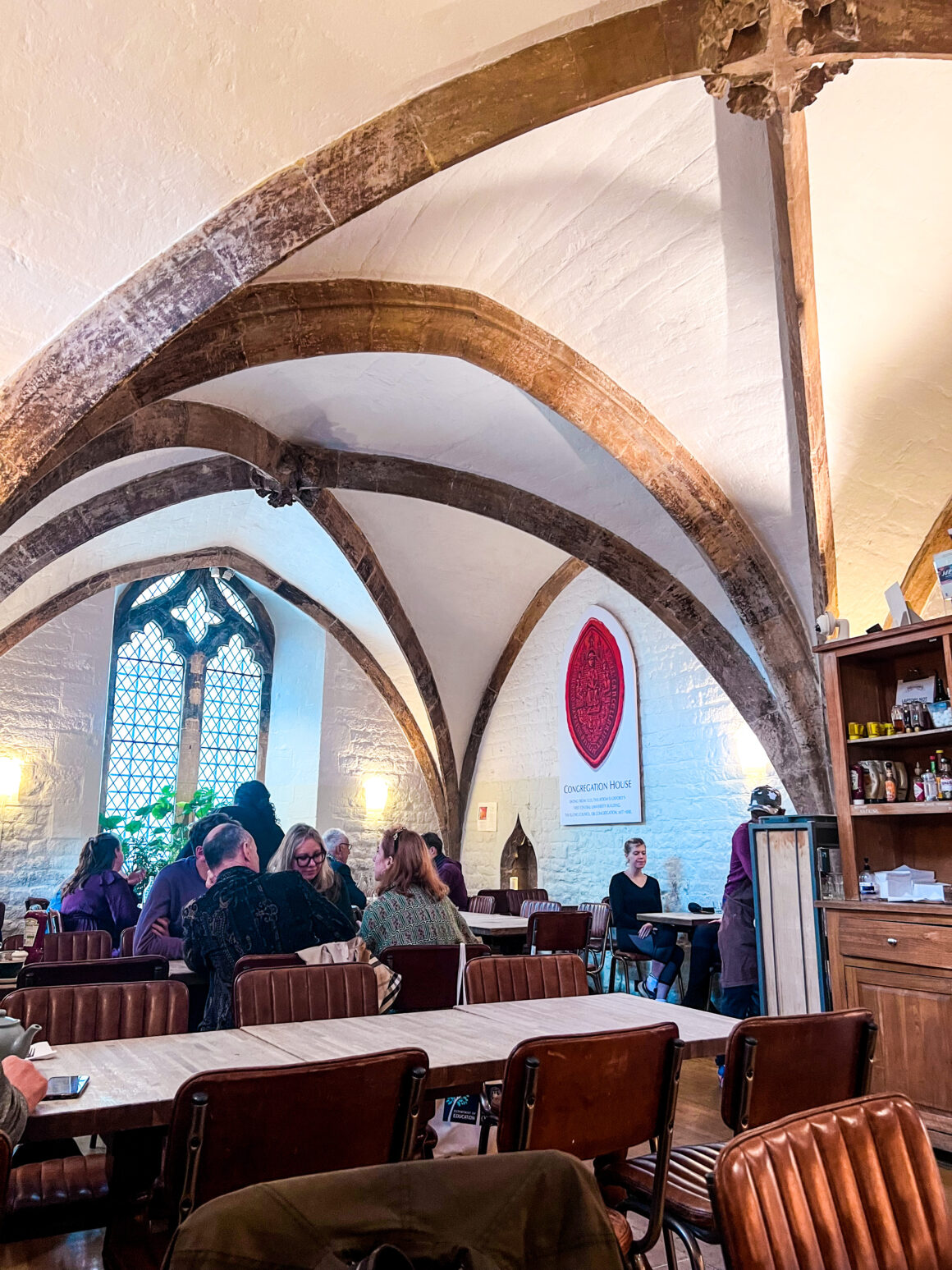 10-11am: Brunch at Vaults & Garden
Oh, my goodness! Believe me when I tell you Vaults & Garden has some of the best breakfast you'll have in England! V&G is a cosy, yet bustling café nestled into the University Church. Though Vaults & Garden has indoor seating, you'll definitely want to snag a table in the outside courtyard. This way, you'll be front row to the beautiful view that is Radcliffe Camera and the Bodeliean Libraries!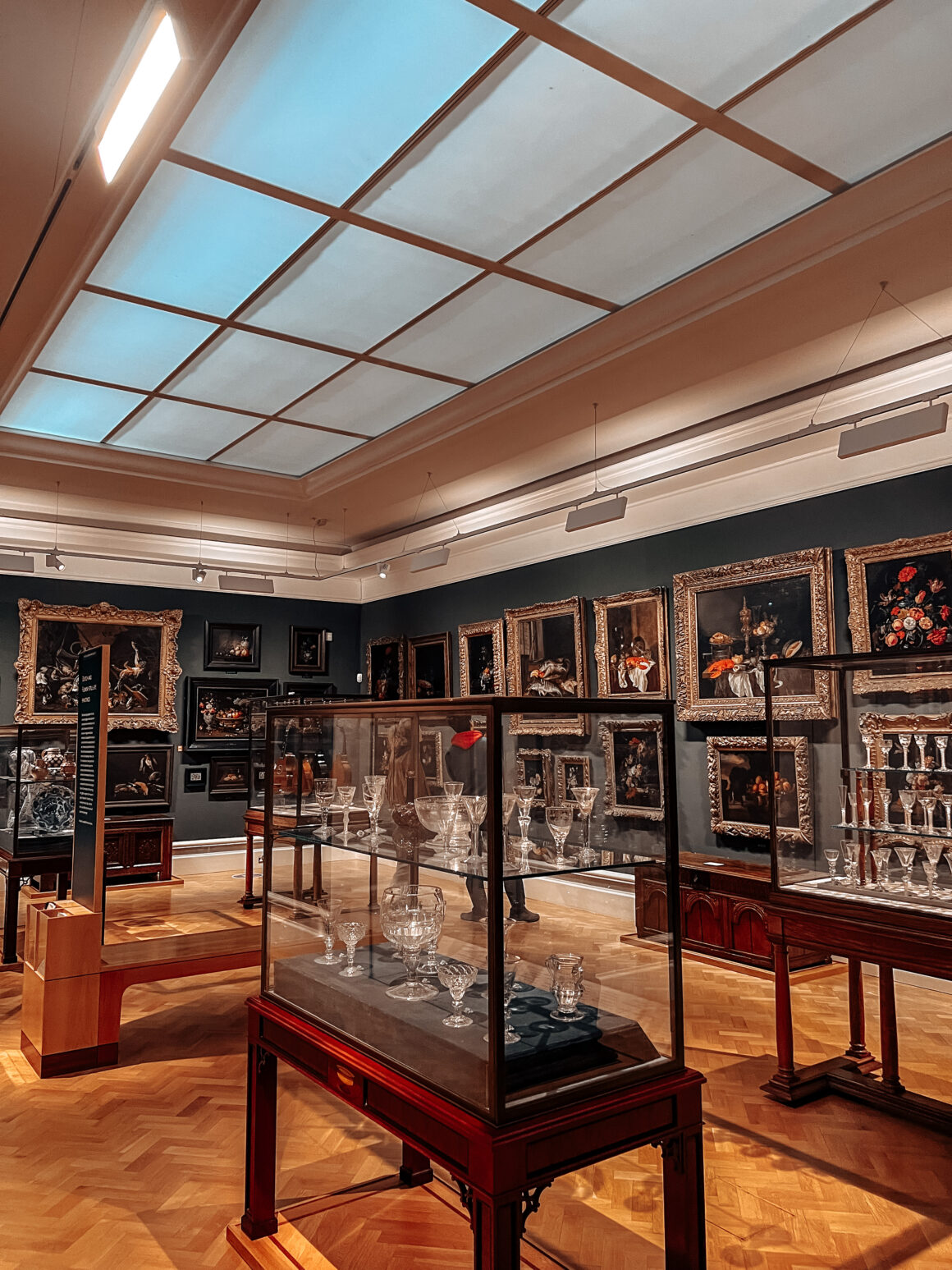 11:30-1:30pm: Visit the Ashmolean Museum
Constructed in 1845, the Ashmolean Museum is one of the best museums outside London! There are so many amazing art galleries (featuring some Vincent Van Gogh, if you're a fan) as well as collections of Greek, Roman, and Indian artifacts. My favorite part was the collection of ancient Egyptian mummies!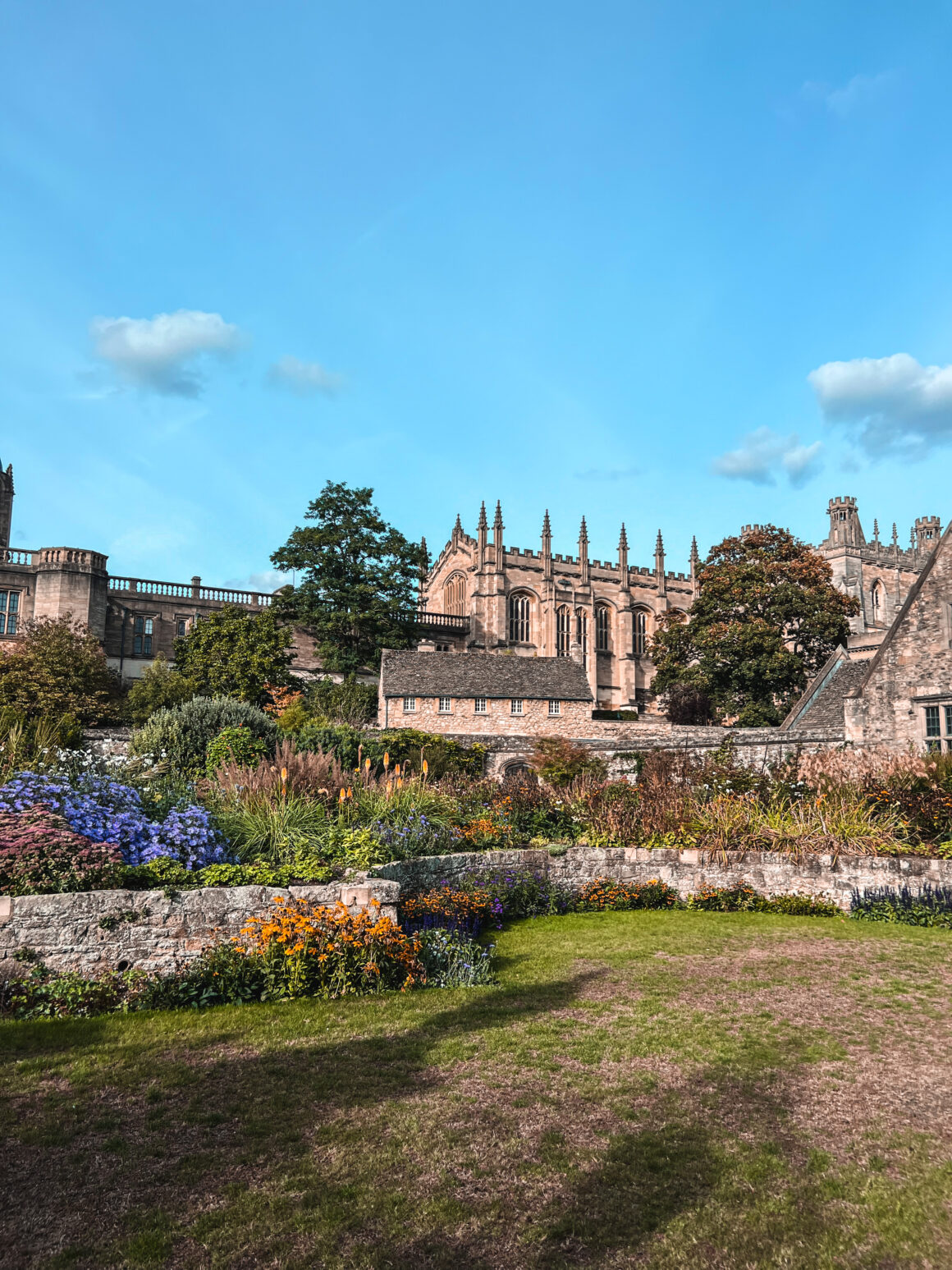 2-3pm: Stroll through Oxford Botanic Garden
While this is a generous walk the opposite direction of the Ashmolean, it's beauty is definitely something to behold. Oxford's Botanic Garden is actually Britain's oldest, founded in 1621!
Bonus: If you're hungry and can't wait until dinner, there's the delicious G&D Bagels on the way from the Ashmolean to the botanic gardens! Stop by and grab yourself a bagel (I recommend the pizza bagel) or an ice cream cone; they sell both!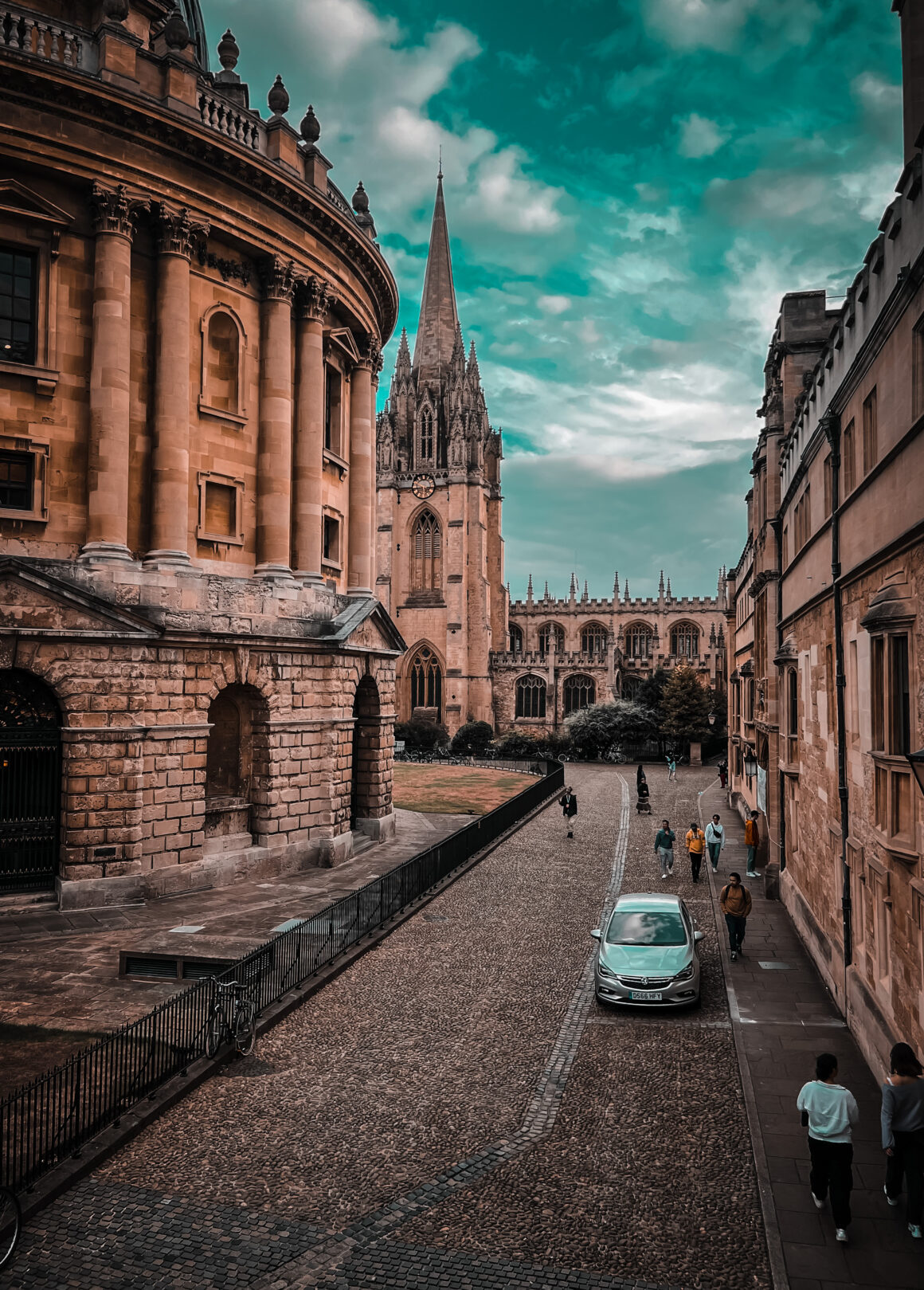 3:30-5pm: Tour the Bodleian Library
Not only is it incredibly cool (and incredibly old), but has an insanely large collection that you absolutely have to see! And if you're a Harry Potter fan, even better! Boldeian tours can take you through parts of the library used for the "Restricted Section" in the Harry Potter films as well as the Divinity School (used for the Hogwarts infirmary and in various scenes throughout the Goblet of Fire)!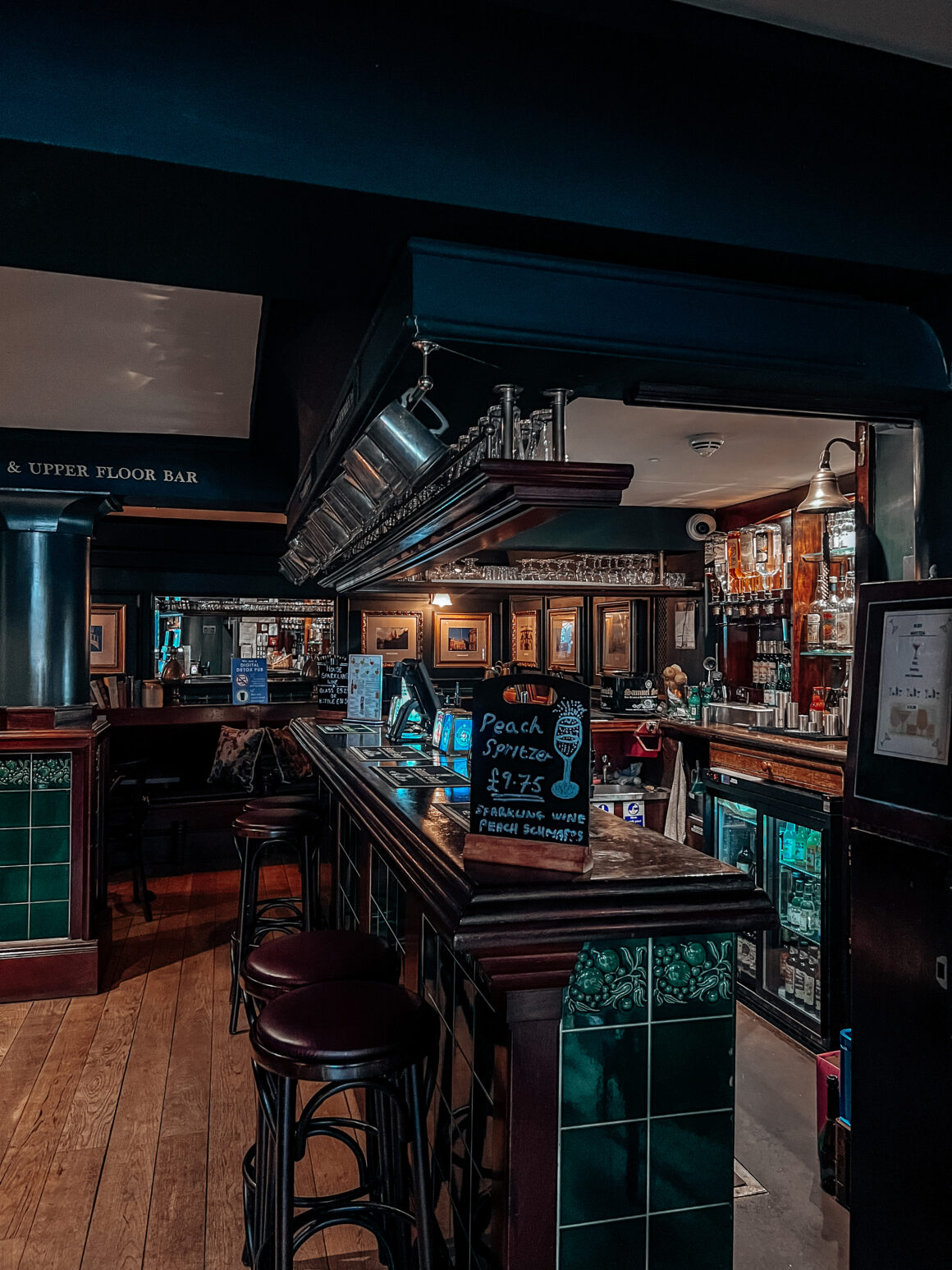 5:30-7: Enjoy Dinner at Three Goats Heads
Three Goats Heads is a must-visit restaurant for your day trip to Oxford! This restaurant is quite literally a hole in the ground, but also offers cozy outdoor dining if you wish to bask in the weather (provided it decides not to rain that day). It's absolutely delicious. (I got the grilled chicken sandwich, yum!)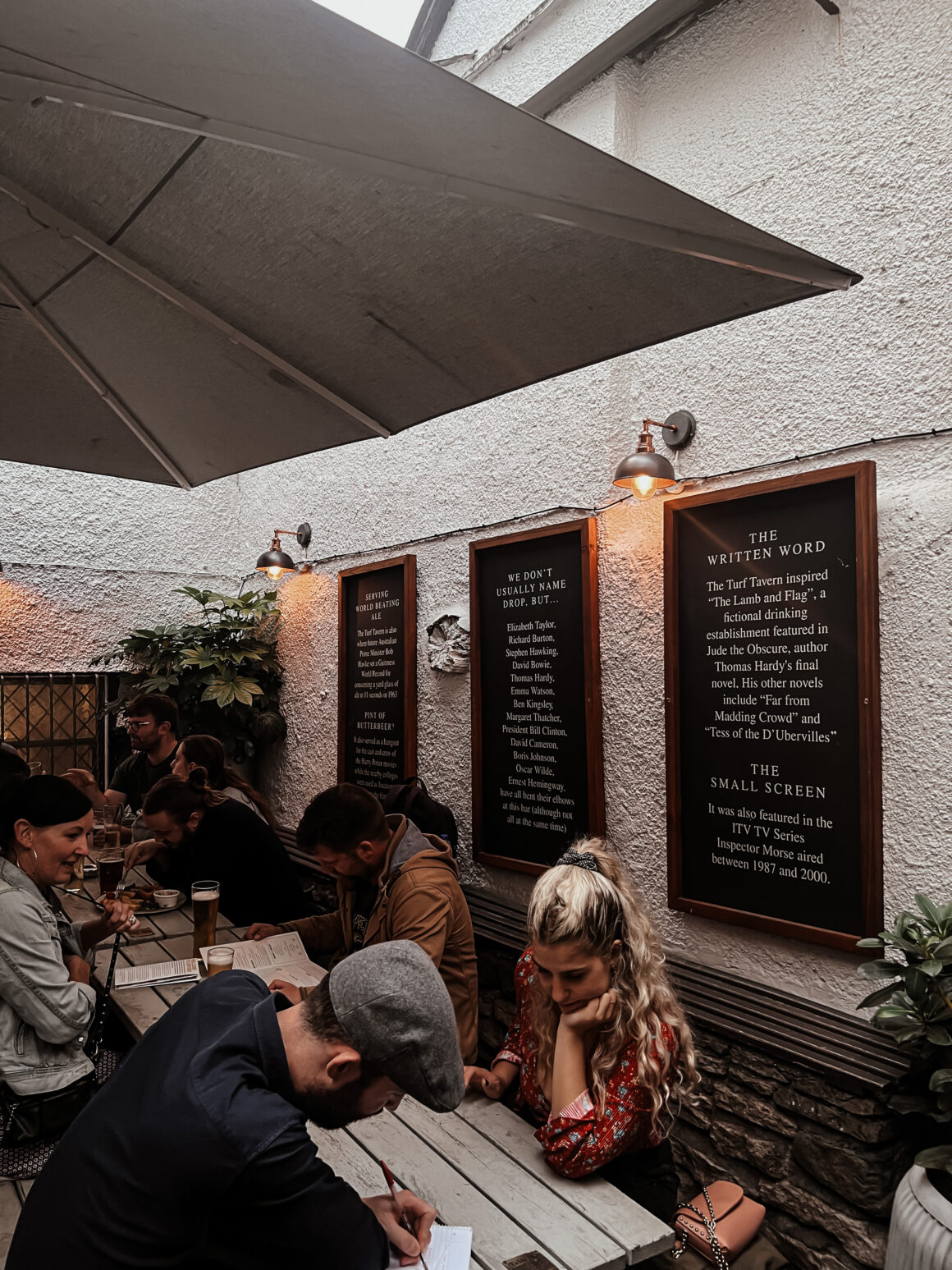 7:30-End of Day: Optional Nightlife Exploration
At this point, your next steps really depend on if you booked a place for the night, or if you need to commute back to wherever you might have come from! If you've booked a train out, say your last goodbyes to this quaint, amazing city!
If you're here for the night and leave in the morning, boy, there's some great pubs to check out! I can't even choose just one for you, because there are too many. You might just have to pub-hop to experience it all (it's worth it, I promise!).
The Port Mahon: This Oxford pub is usually filled with locals. The Port Mahon features live music and cozy indoor and outdoor seating!
The King's Arms: One of Oxford's most popular pubs, especially among university students and alumni. This famous pub is the oldest in Oxford, built in 1607 and still standing in its original form!
White Horse: When in Oxford, chances are every pub is famous! This pub dates from the 16th century, and claims to be Oxford's smallest pub. Famous for its role in the Morse series, it was also frequented by Winston Churchill and Bill Clinton.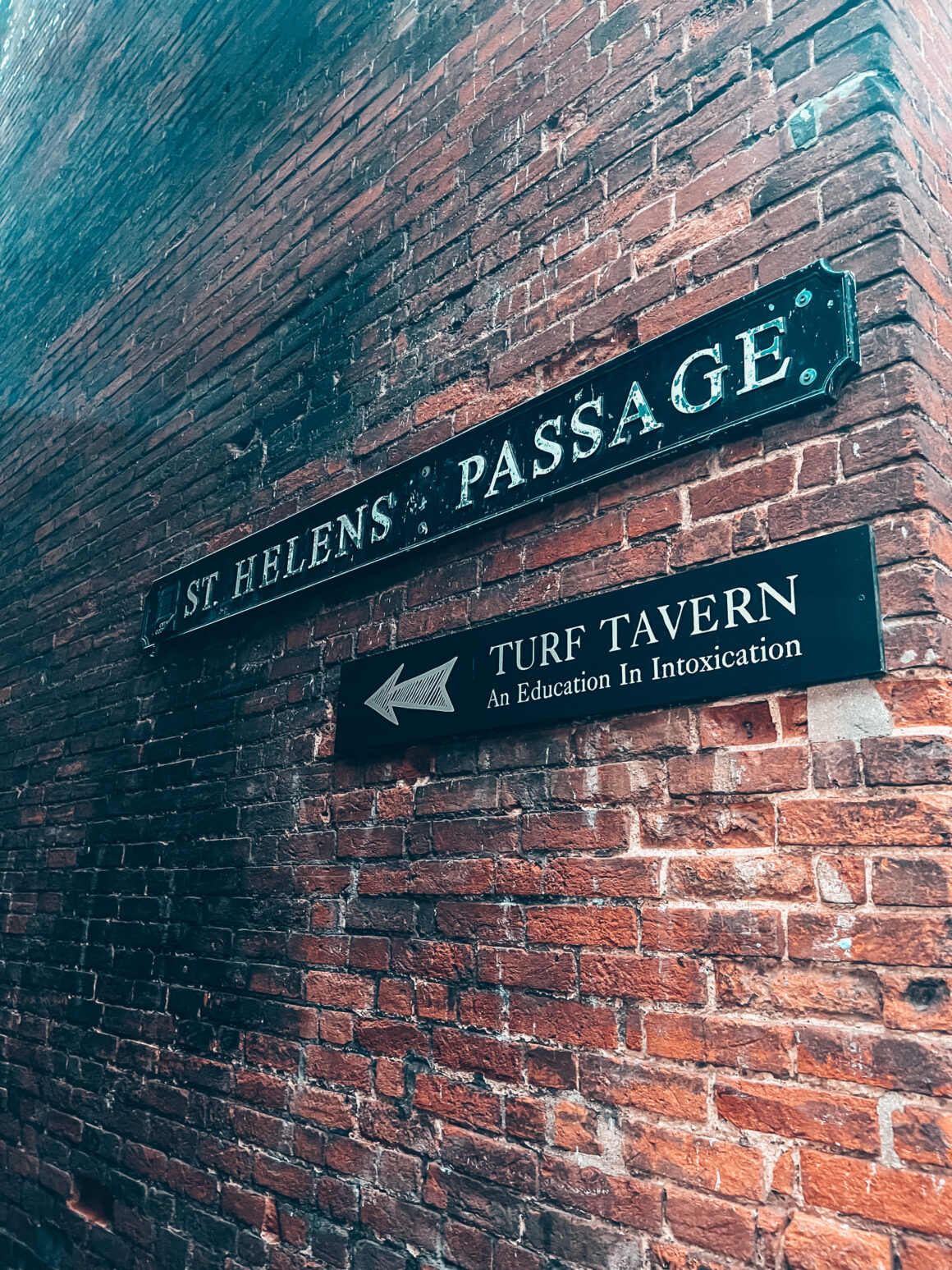 Turf Tavern: Probably one of Oxford's most popular pubs. Turf taern is located right in the center of the action, not too far from Radcliffe Camera. You have to take a narrow alleyway hidden into a break between buildings. Then walk a fairly long trail until it opens up to a large courtyard where the bar is hidden. Though you're in the middle of Oxford, this pub delivers the unparalleled feeling of being in a completely different world. This being said, it's no wonder why this is a hotspot for celebrities. And why this tavern was also frequented by the Harry Potter cast and staff throughout their time filming in Oxford!
And there's your day trip to Oxford!
Oxford might be branded as a university town but it is so much more. The city boasts incredible architecture, stunning natural beauty, delicious food, and several well-known Harry Potter filming locations. So if you're trying to decide where to visit in England, or what's worth the trip, Oxford belongs firmly at the top of your list!
But don't let this guide fool you, one day is truly not enough time to experience everything the city has to offer. If you're interested in finding out more, or in potentially lengthening your stay, check out my 3 Day Oxford itinerary!